This morning when kissy gave me the link to Taufik's dedicated page, I was like overly excited for the coming Grand Final Events tis Wed.. How I wish I cud get the tix and watched it LIVE at the Indoor Stadium..Been entering the contests but sad to say, I'm unlucky lah to get the tix.. tsk tsk tsk... *shake head*
I know there's a lot of Taufik's fans among the bloggers here... So if you guys have yet to visit the official page of him, let me share it wif u...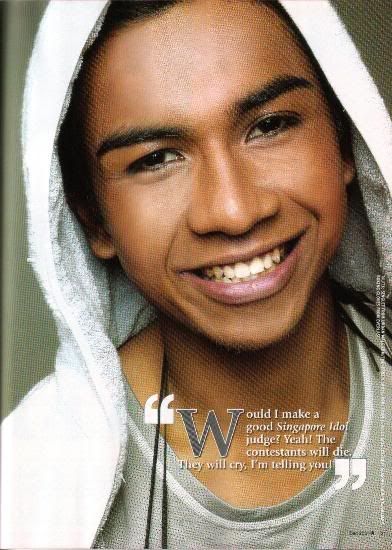 The Official Page
-
Happening beb!
S'pore Poly Page
-
Those ex-SPians or SPians, come let's us support Taufik
!!!
This is by
Raz
U can also download some songs tat Taufik sang during the Spectacular from this Raz website or the official site! Go & Check it out!
I'LL BE ROOTING FOR TAUFIK!!! GO TAUFIK!! YOU"RE OUR S'PORE IDOL!!!!