I'm back in the office after 3.5 days off from work.. This morning super mendak thinking of going back to work! Fuh!
Dalam kepala otak ku mcm nak MC jer tapi ku tahan jebat!!! :p
Splendid weekend that we had...
Thursday
Right after I knocked off from my half day, I rushed back to PIL's place to "collect" Icah. PIL also went out together with me as they need to catch the 2.30pm bus to Malacca. Icah was crying wanting to follow her nenek & Atuk..
Alah..cian nya anak aku ni!!
After that brought her to play the playground near our block while waiting for hubbie to come.
*Ni kes lupa nak bawak kunci..nasib baik laki ku keje dekat jer.. :P*
Once hubbie reached, we went up. Prepared Icah's things and at 2.50pm, we went out and hubbie went back to work. Took bus to Kembangan MRT. Icah was sooo goody good inside the bus. She sat beside me and observed the surrounding.
*al-maklom lah si kenit ni kan dah di manjakan asyik naik kurita*
Then we took MRT to Bedok to meet my sis. From Bedok we went to Tampines. I tell you, my lil kenit super excited inside the MRT. She keeps waving the MRT which passed by her.. *slap forehead* And her mouth cud not stop blabbering.. Such a jakunist! hehe
Went McDonald for lunch. Collected my TIKAR MANJA at the 8-day kiosk. Went jalan2. Stopped by Toys 'R' Us. Icah wants a Disney doll pram and Disney shades. Went off from Tampines at 5.45pm. Took MRT back to my parents' home. Wait for hubbie there. Had dinner, watched SG Idol Result.
*Sib baik Hady is safe..else ku akan boycott itu SG Idol*
Went back at 9.30pm.
Friday
Icah's 18mths jab and assessment. Went to Bedok Poly. Luckily it was a fast one. Dunno why today Icah so cengeng. Kene jab cry, check up with doctor oso cry..
alahai..super menjeng ini anak!!
But after we left the clinic, she is back to her normal self..iskkk.. Had bfast at Lee Wee Brother's stall..
nasi Lomak jugak kita makan
.. After that dunno where to go..ended up at SIL's place at Bukit Panjang. Petang2 ngorok.. At 5.45pm, we went back home.
At 9.30pm, went out to Bedok Road Food Centre for our late dinner or so called supper. Den we went rounding2 near Changi. Went back only at 11.45pm.
Saturday
Morning, made Fettuccine Black Pepper for bfast.. At 3.15pm, went out with dad & bro to Sim Lim as bro needs to get PC for his office.
Ku plak penat layan si kenit yg tak tahu diam kat Sim Lim.
Then we had lunch cum dinner at Tong Seng.. Sungguh lama betul ku tak ke sana! The last time went there I was pregnant with Icah.
Fuh!! Dapat terbalas jugak ngidam ku dgn itu Seafood Soup Noodle *ni bukan ngidam ngandong ye.. :p*
Then we went Bugis as bro wanted to get Icah a Nike Sports Shoe but too bad cud not find any. After that sent dad and bro back to Bedok and we went back home.
Al maklum lah EPL dah start and laki ku ni peminat setia Liverpool so tak bleh lah miss any matches... :)
Tot of going out after the match but both me & Icah had went to our own LALA land... :)
Sunday
Attended eL's wedding. Supposed to meet the MMVDs at 1.30pm but Icah was sleeping and woke up late so we ended up left home a bit later. Reached there nearly at 2pm. Tot that the groom has yet to come but dah bersanding pon atas pelamin.. The food was great! Sedap!! Too bad we din get to take photo with the Pengantinz.. They were rushing to the groom side but get to salam eLek and took peektures of them both.
Selamat Pengantin Baru EL & Remy. Semoga mahligai yg dibina berkekalan dan produce eLek jnr soon!! :)
After that, all of us went to another block to have a mini presentation of the August babies prezzies.. Rosie & Kak Sun got a prezzies each.. See how happy they were!! //eyebrow
Then follow by our photo sessions and "interviewing session" wakakakakaka //eyebrow to all MMVDs..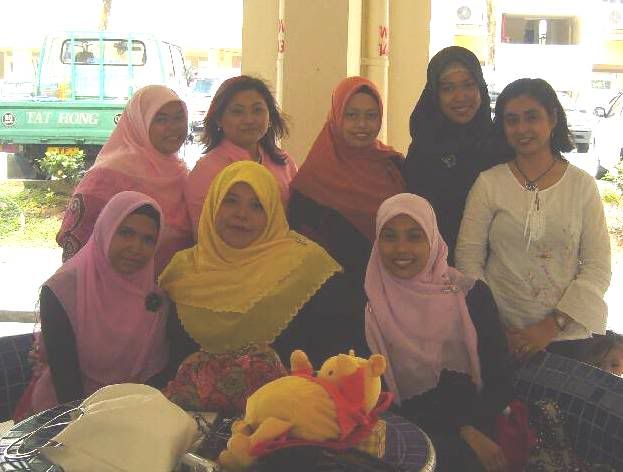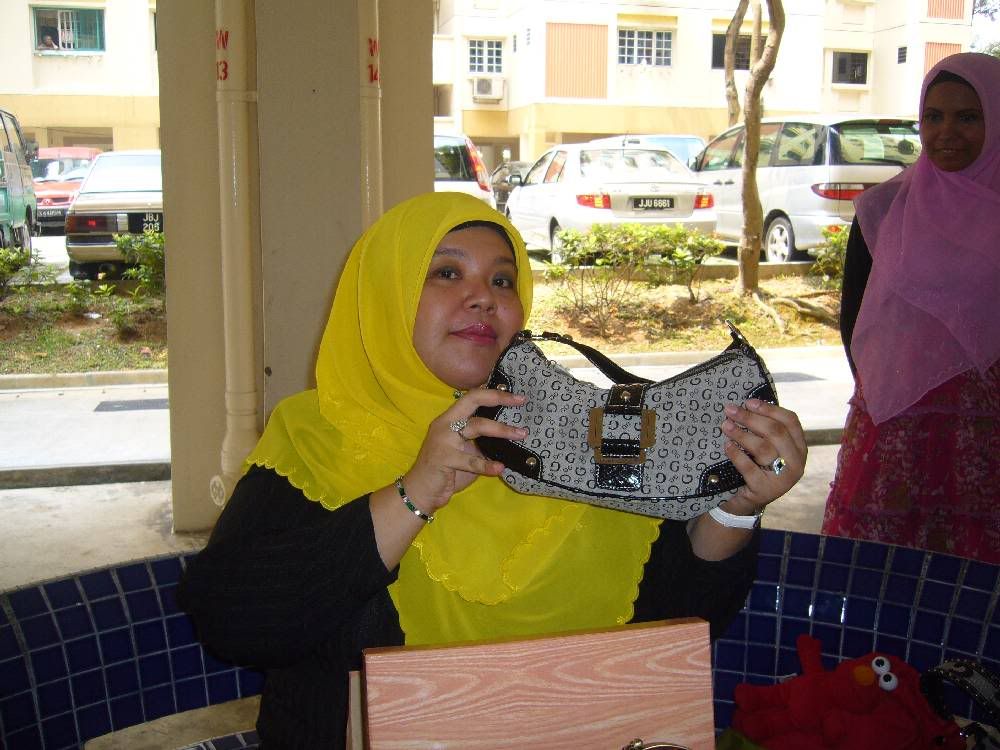 Finally we made a move after 30 mins of fun.. Oh by the way, I got hold of
NONA magazine!!
All thanks to Rosie's sis for buying one for me!! Thank you Rosie's sister!! :)
Since hir & Megat were late to eL's wedding, we went jalan2 first. Only that they had finished eating there, we met them and went to Clarke Quay to have dessert at Haagen Dasz. This time round, Megat's fiance followed us. Too bad Nollie had a "date" to JB.. //eyebrow ...
Saya suka dgr kamu nya cerita pasal "date" kamu! wakakakaka...
From Clarke Quay to Liang Court den off to Esplanade. Then off to Marina Square. Managed to get Icah's Nike Shoe at Nike's Boutique. Courtesy of Icah's Uncle Kamal... Had dinner at Secret Recipe. Off to send them at Yishun and we went back home. First time on a Sunday we went back late. Usually Sunday nite will be our rest time.... :)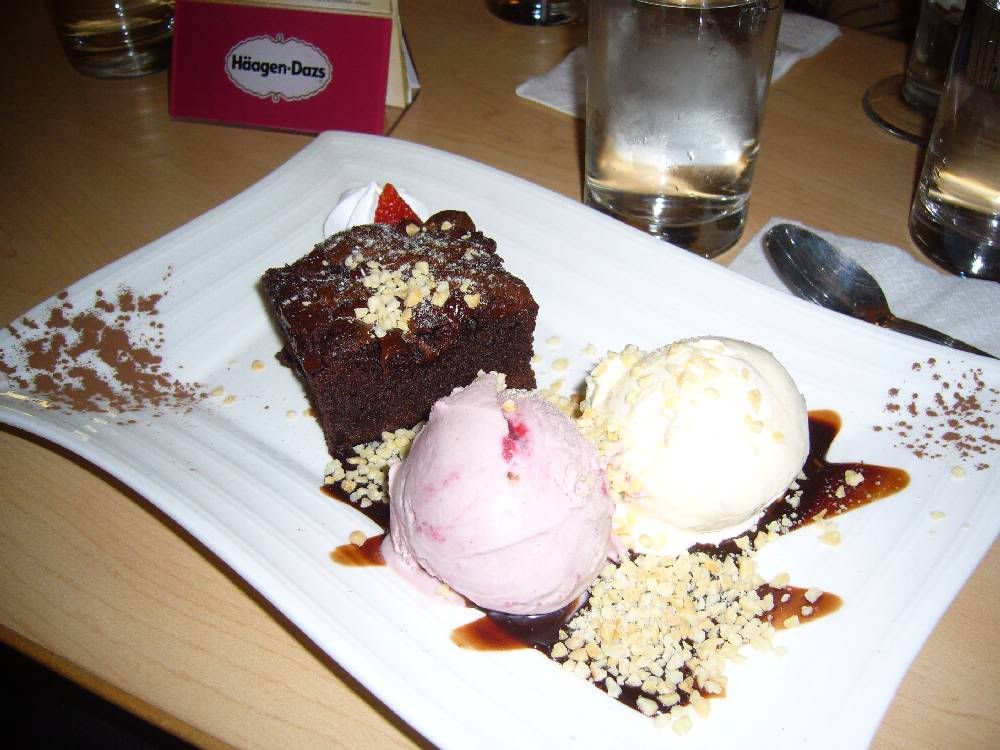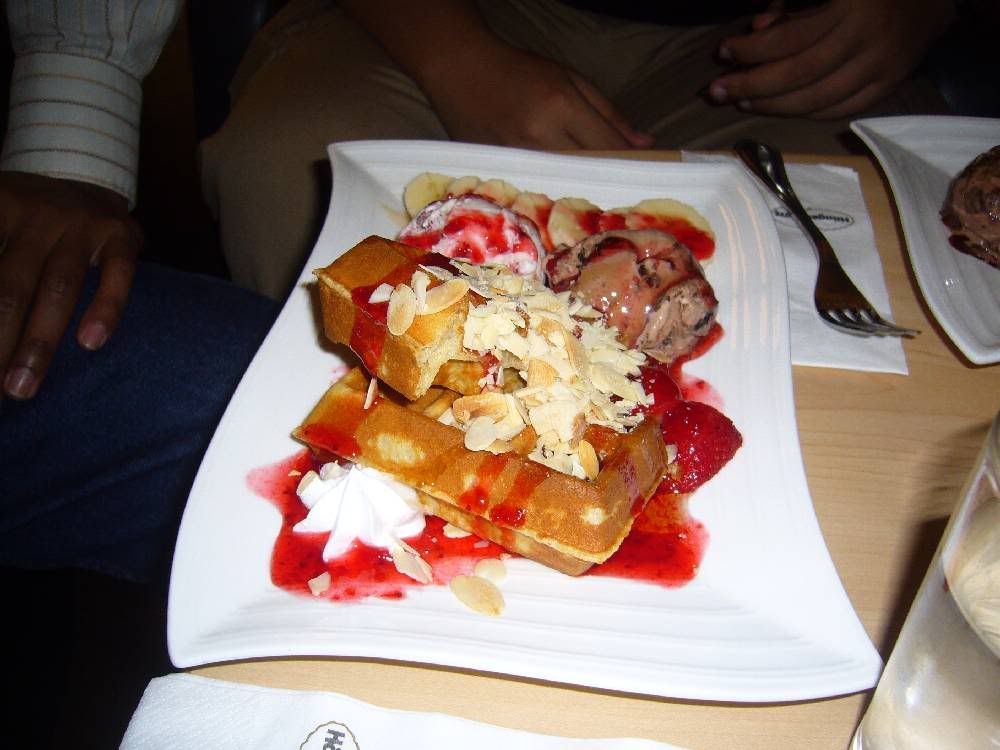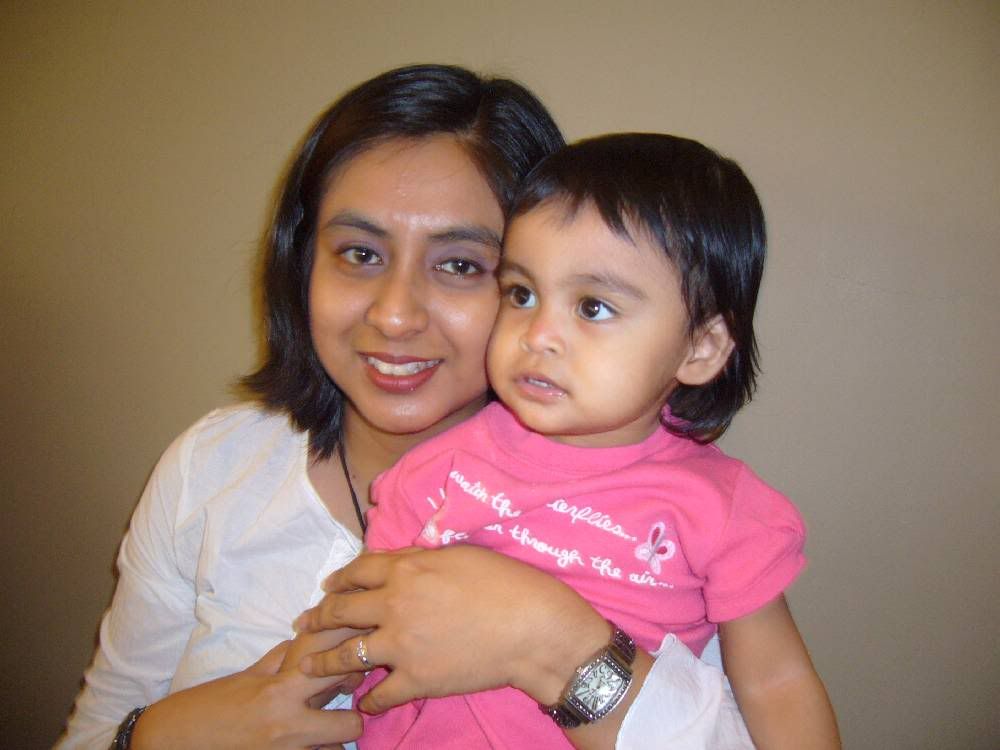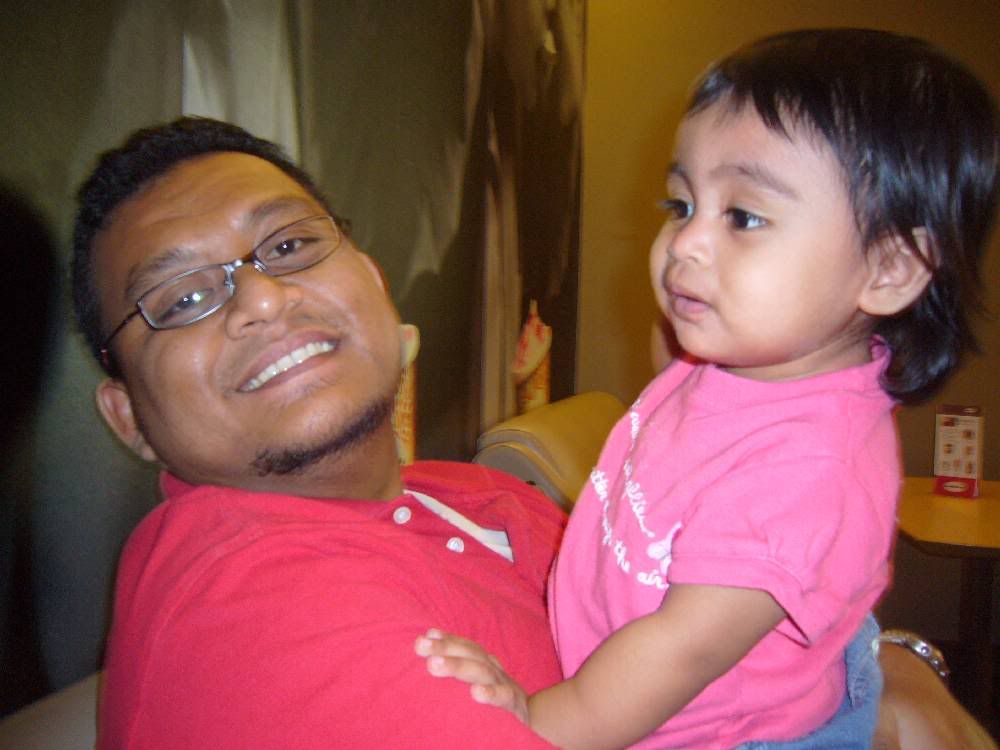 Enjoy the
peektures!!