Gosh!! Weekend gonna be over soon!! If only weekend is longer!! Wishful thinking!!! pfffftttt! Tomoro back to werk! Arghhh!!
So what we did during weekend???
Friday
We din go out as Alisha not feeling that well. Lucky she has no fever but seems soo lembik.. Wanna sleep only. So we forgo the idea of catching the fireworks. Hir & Megat came over with supper from Madinatul.
Saturday
Morning, the study table that we ordered from VHIVE was delivered. Both hubbie & me did some spring cleaning while Alisha's asleep. Uncle Mat dropped by our house. He tot of giving our leather sofa in our room a conditioning but he was too tired after his 2 jobs done earlier on. So he rested and promised to come the next day.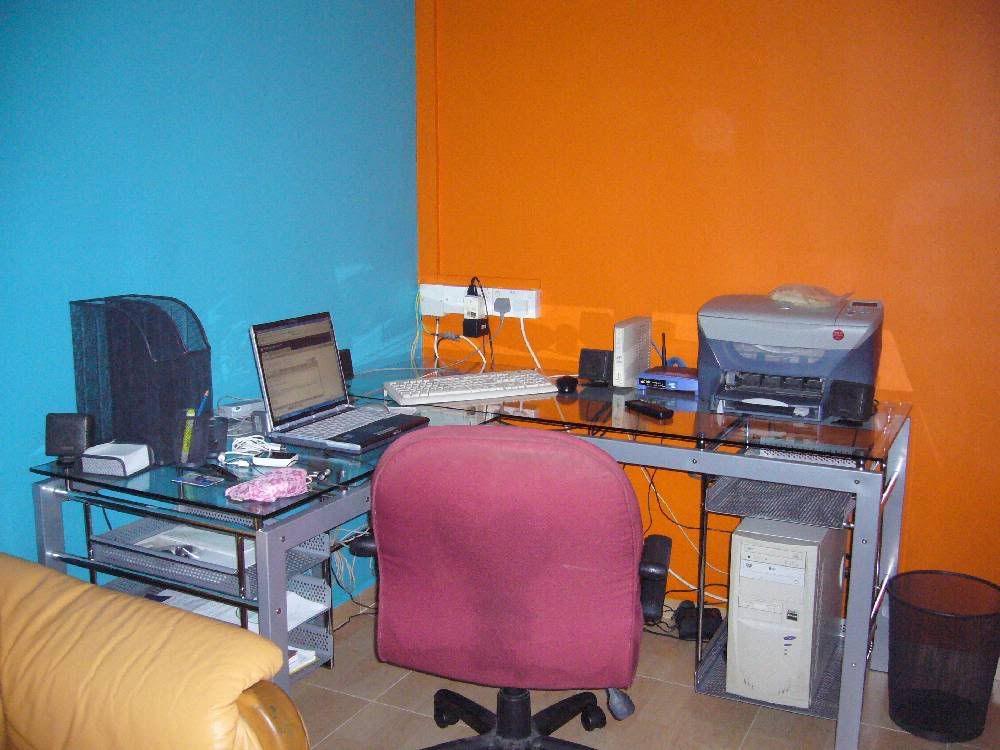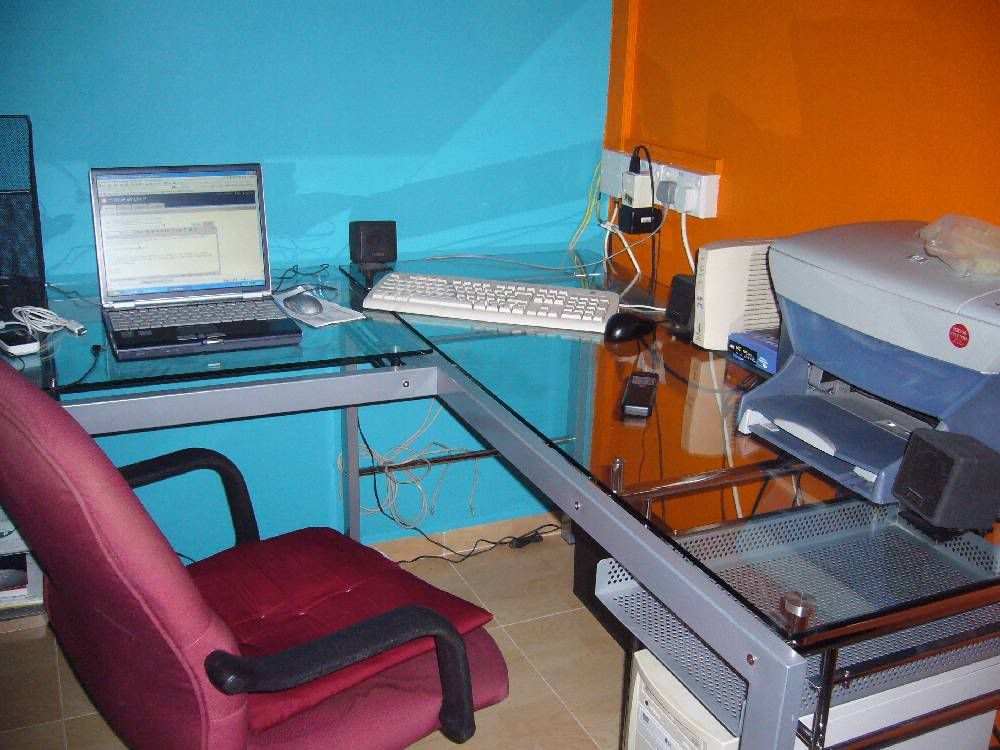 At 4pm, we went out. Sent Uncle Mat to Paya Lebar MRT and we went over to hubbie's kolig, Romelyn's place at Clearwater Condo. We had a swim at the big swimming pool there. At first, Alisha was scared and she kept asking to go out of the pool but slowly after I coaxed her, she finally cooled down and started to enjoy the warm water. So now hopefully I've got no problem bringing her to the public pool in future. After swimming, we went up to Rome's unit to have our Pizza Hut dinner. Ate a bit and we left to meet Abg Long & family at Marina South for the fireworks. Reached the open field around 7.30pm.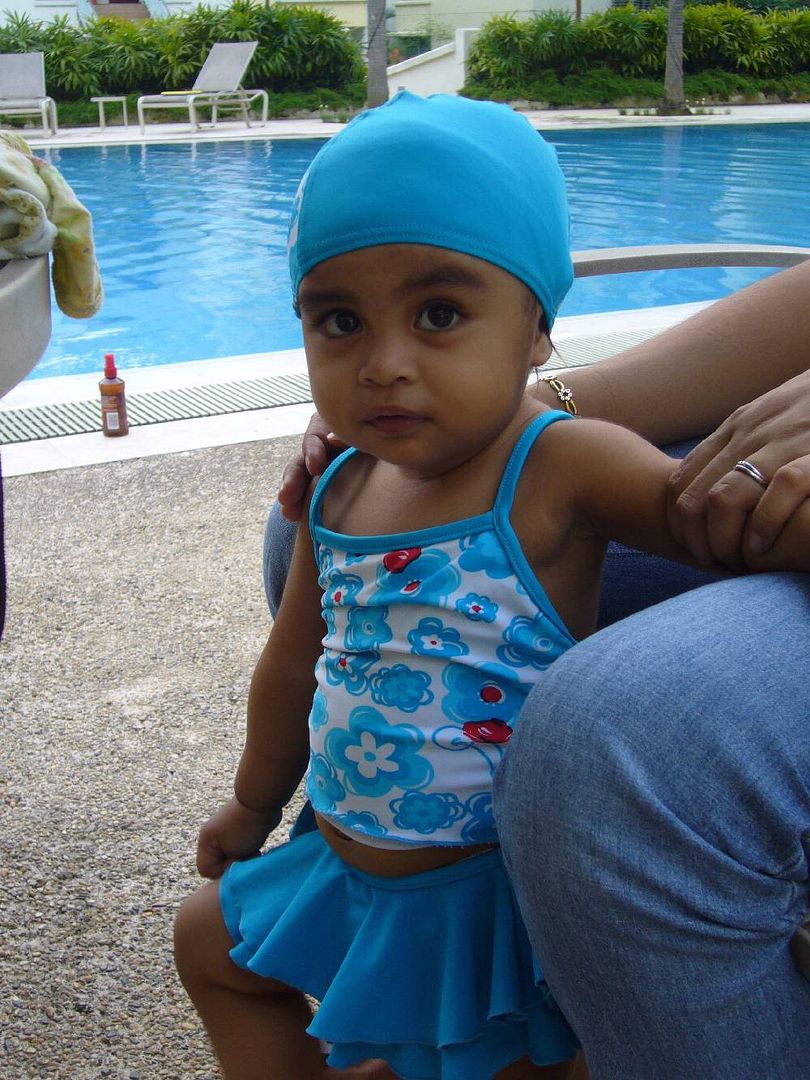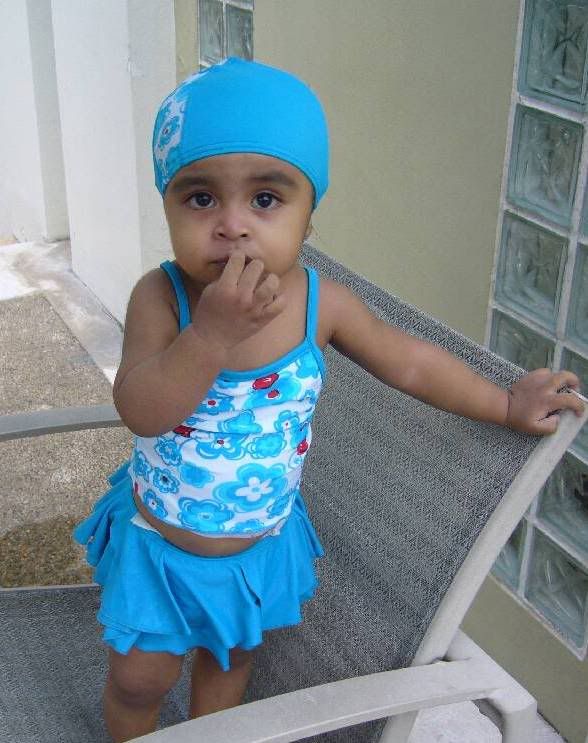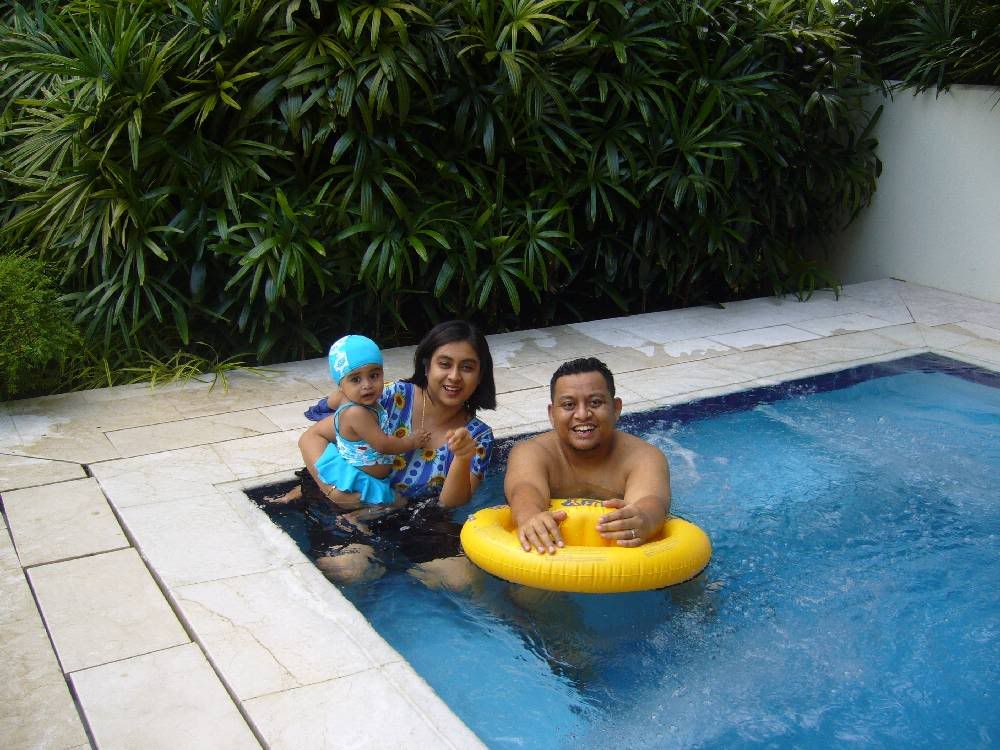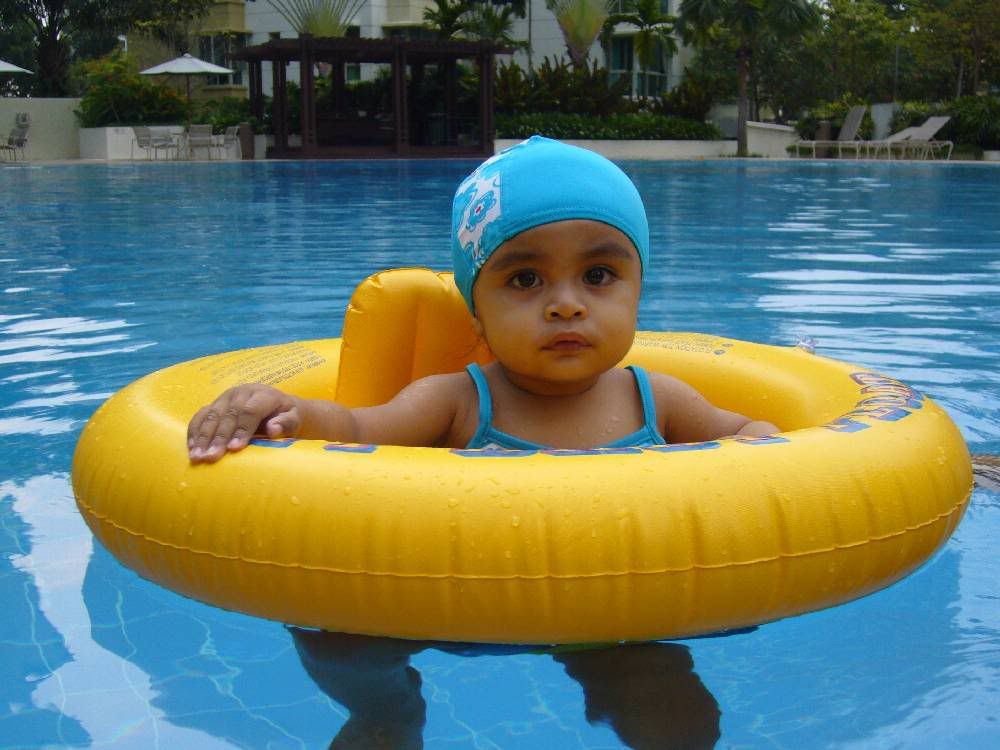 At 9.05pm, then the fireworks started. Team France fireworks are the best!!! Awesome!! This time we cud see very clearly and the feeling is just soo great! After the fireworks ended, we proceed to Adam Road for our late munching. Too bad when we reached there, most of the stalls were about to close. So we din ordered much. Just sharing here and there. Hir & Megat came to meet us there. We went back at around 11.40pm. Reached home about 12.10am.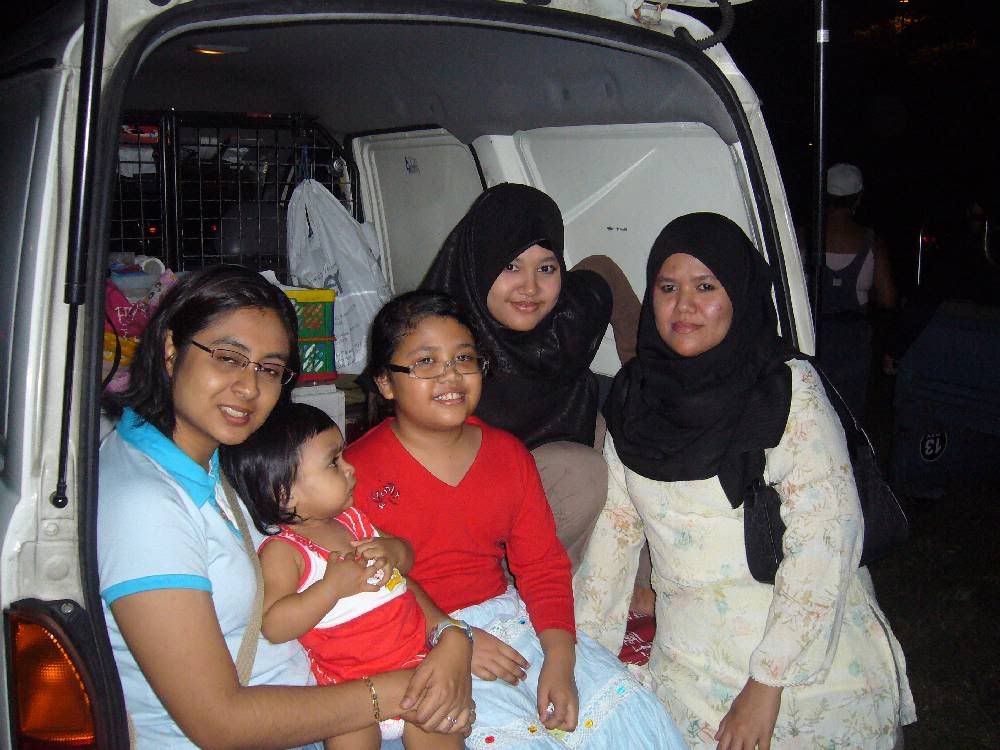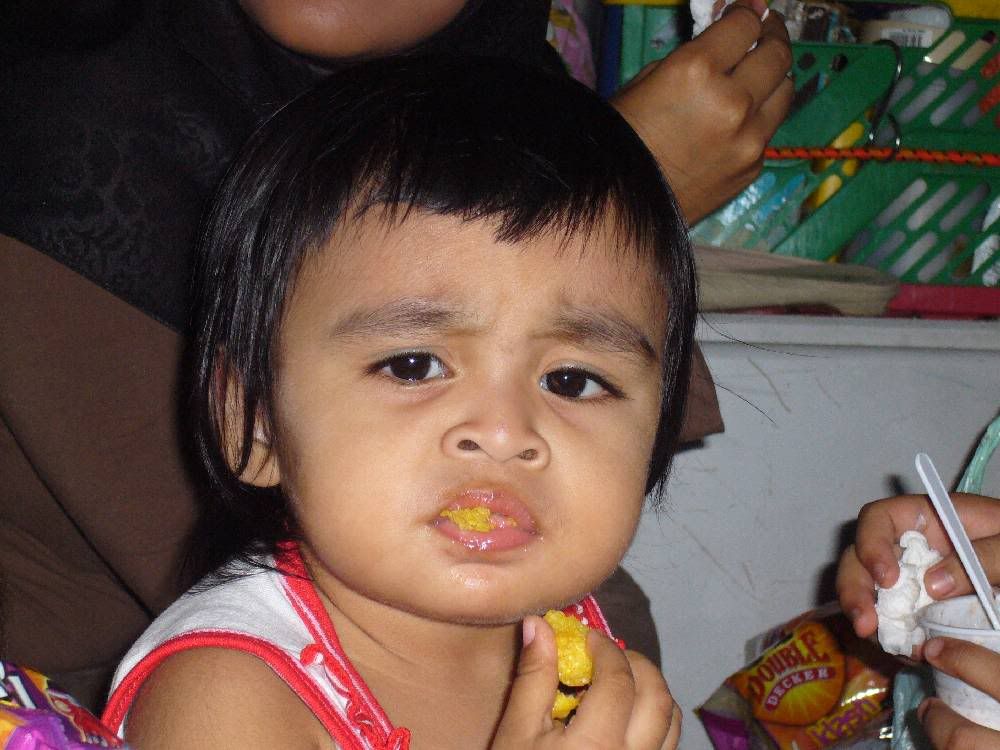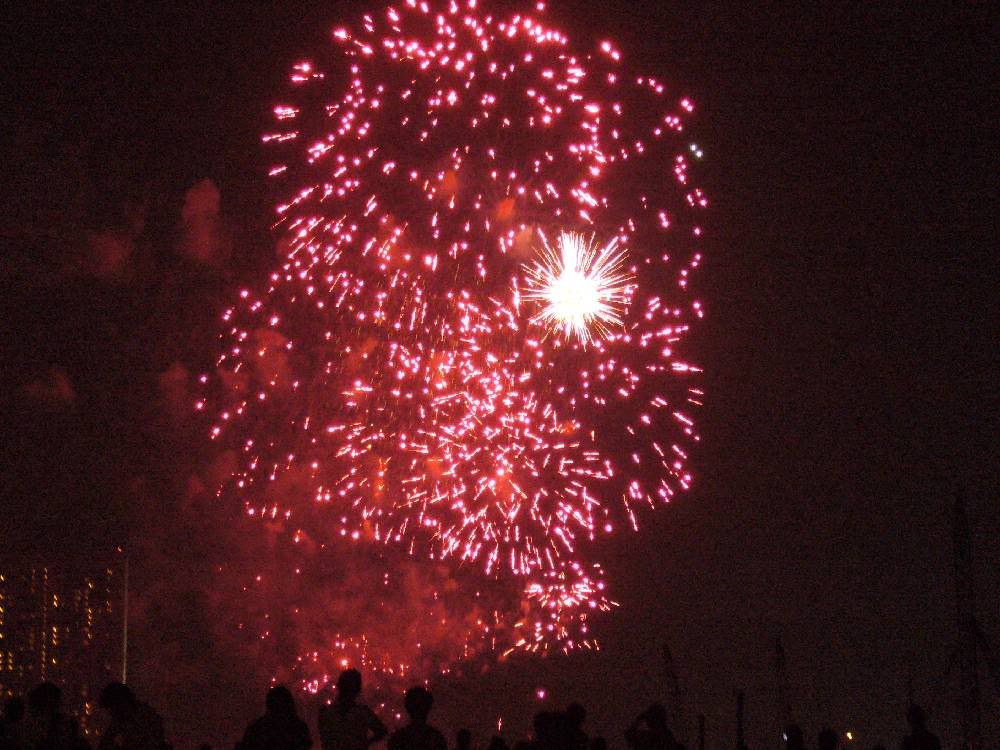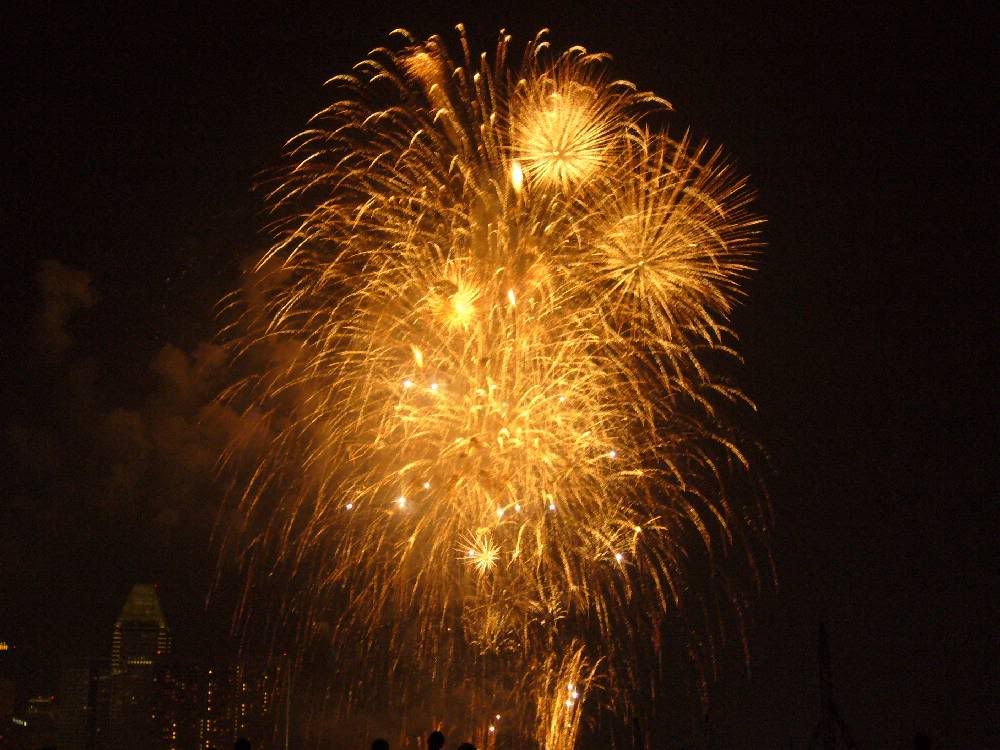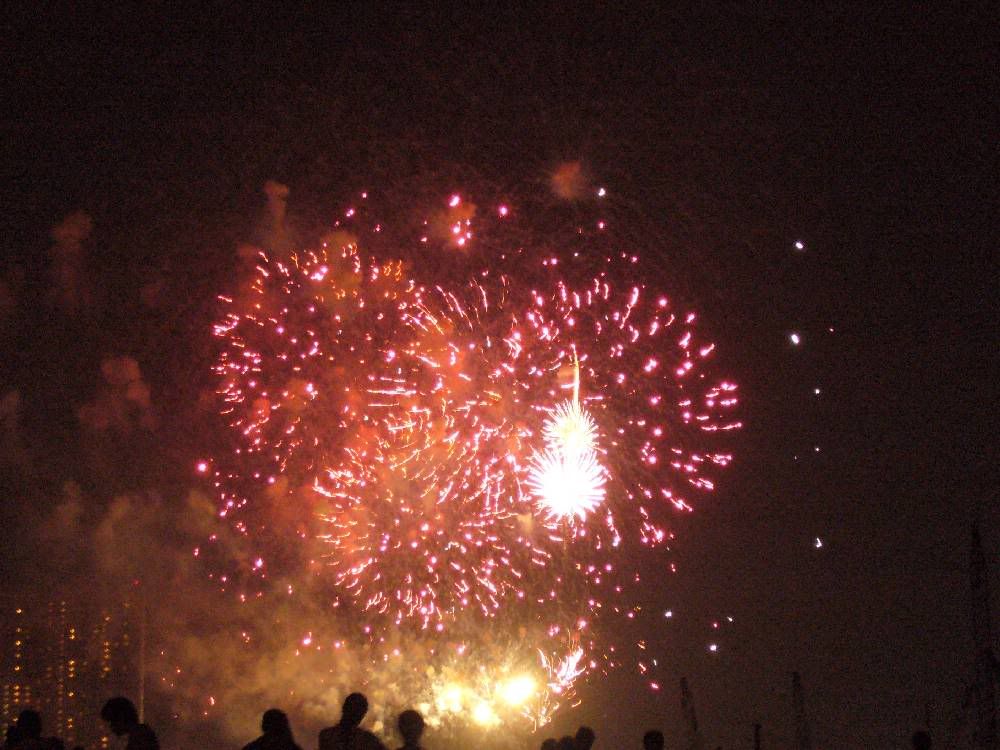 Sunday
Morning we just lazed around. Uncle Mat came at 12 noon. He clean & conditioned our sofa inside the study room. While hubbie bought lunch at Madinatul. At 2pm, we sent Uncle Mat home. Not knowing where to go, we ended up at Parkway. Nothing much to see or buy. Blom gaji wohhh!! :) After that we went to East Coast Food Centre for our dinner. Had ikan pari bakar, oyster sauce kailan and kerang.. After dinner, back home. A simple Sunday we had...
Shall stop here for now. Paler tgh kenonengan! Have a great brand new week ahead guys!! Adious!!
Peektures
here!