Eve of National Day (080806)
- After maghrib, we set off to Marina hoping to find any spot to see the fireworks but disappointed.
- Ended up at Tanjong Rhu after Abg Long called to say they were heading there. Managed to catch the fireworks but not the full view. Am still hoping to go Esplanade to view the full fireworks.
- Lepak at Tanjong Rhu with Abg Long & family, enjoying our Murtabak, Donuts & drinks.
- Went back home.
National Day (090806)
- Early morning, received news from MIL that Cik Jantan passed away. We just visited him on Monday at CGH.
- At 10.30am, we got ready and went Eunos to "melawat".
- Made a move around 11.30am. Sent PIL back home and we headed to my parents' place.
- Had a mini BBQ lunch there. Mum cooked Tom Yam. We had ikan pari, prawns, sotong, black pepper chickies, meat steak & otak2.
- Went back at 2.30pm. Both mum & daughter took a nap.
- No intention of going out so we watched the National Day Parade followed by SG Idols & Cinta Q while enjoying Arnold Fried Chicken for dinner.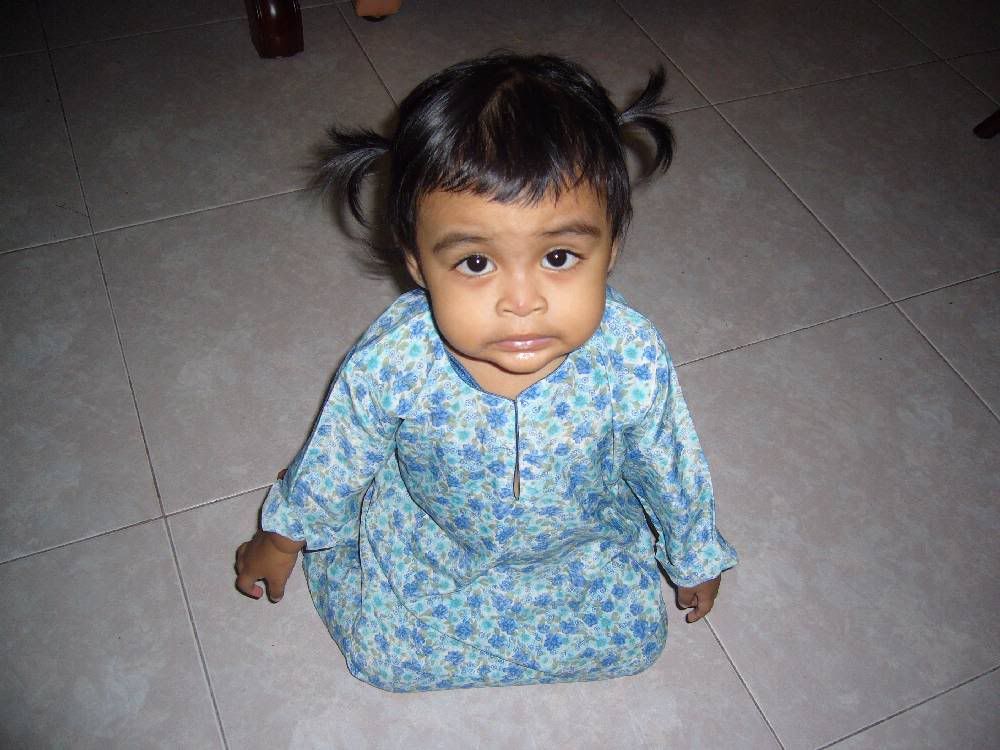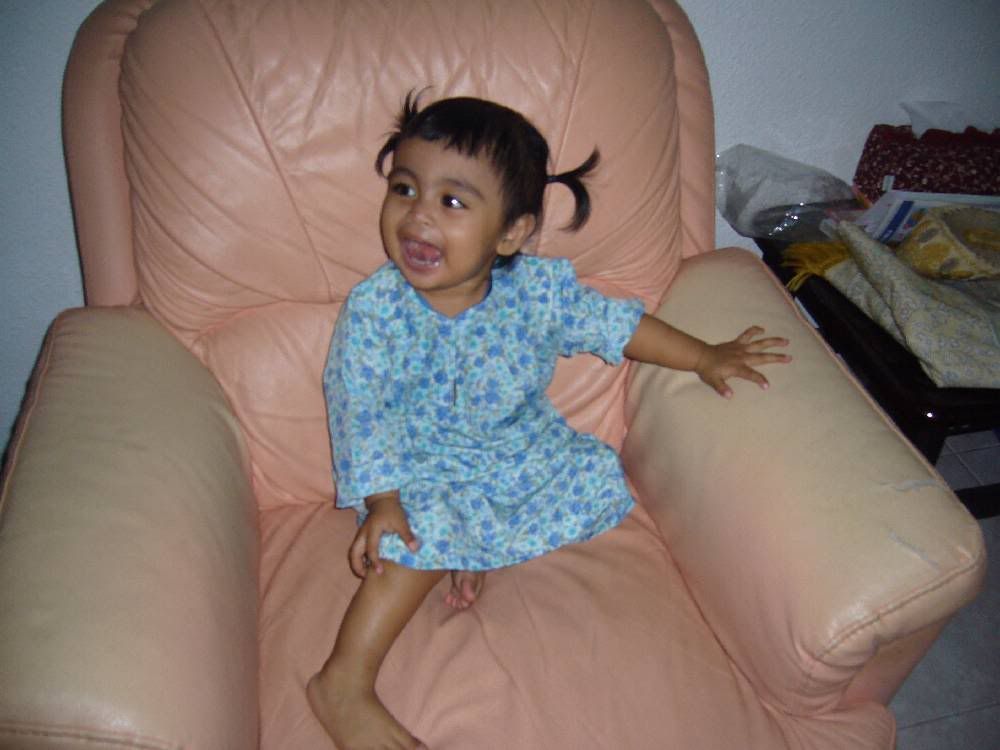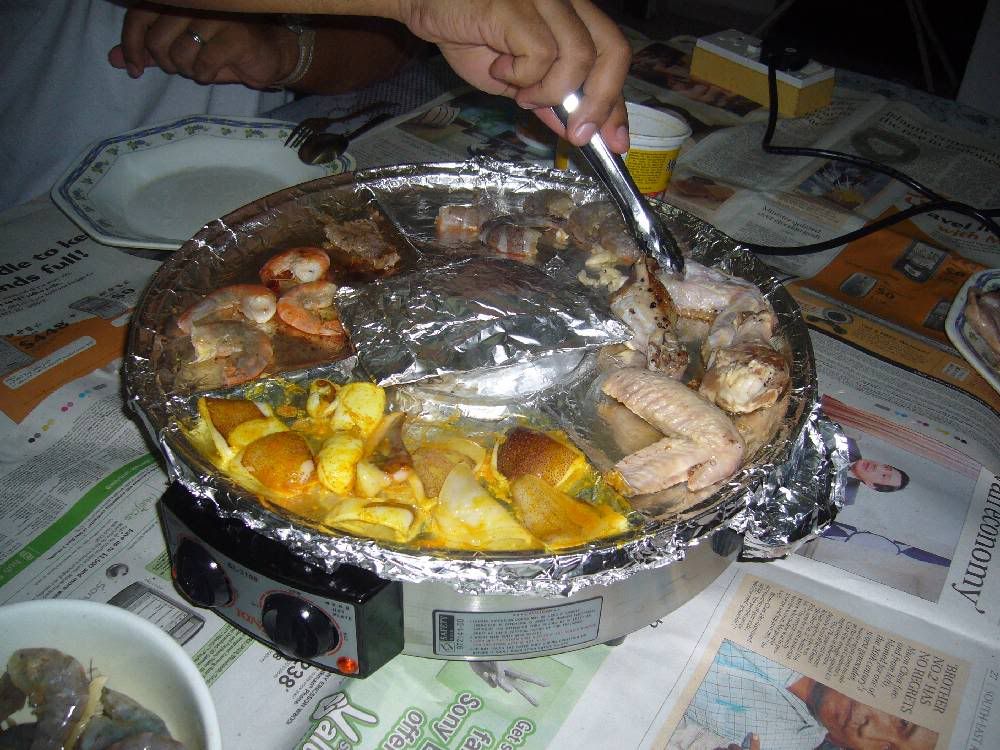 Post National Day (100806)
- Took urgent leave today. M mood is here! Actually I took my bath oredy and wanted to change to my office clothes but hubbie physco me not to go to work! Suami contoh beb! :p
- Played with Icah for awhile and then put her to sleep.
- At 11.30am, hubbie decided to bring us out. There goes our $20 colourful kupon (READ: Weekend Car mah!)
- Sms Nazreen asking whether she wanna have lunch with us as she's werking at OCBC Building.
- Time set at 1pm and Venue at Pizza Hut Tampines Mall.
- Crowded during lunch time, but we managed to get seats at Pizza Hut. Naz came at 1.15pm.
- Eat as we chat. She's already at her 6 mths of her 3rd pregnancy! She still looks good! :) Anyway thanks for the treat Naz!! Mentang2 lah dia happy sakan niari so dapat lah kita makan pree ;P
- We parted our ways. Naz back to office while we followed hubbie to his hair saloon at Bedok Reservoir.
- After hubbie's hair cutting session, we went to Mustafa Centre. Bought some stuff and we're back to MIL's house.
- Ate Nasi Lemak that MIL cooked.
- By 7.30pm, we're back home.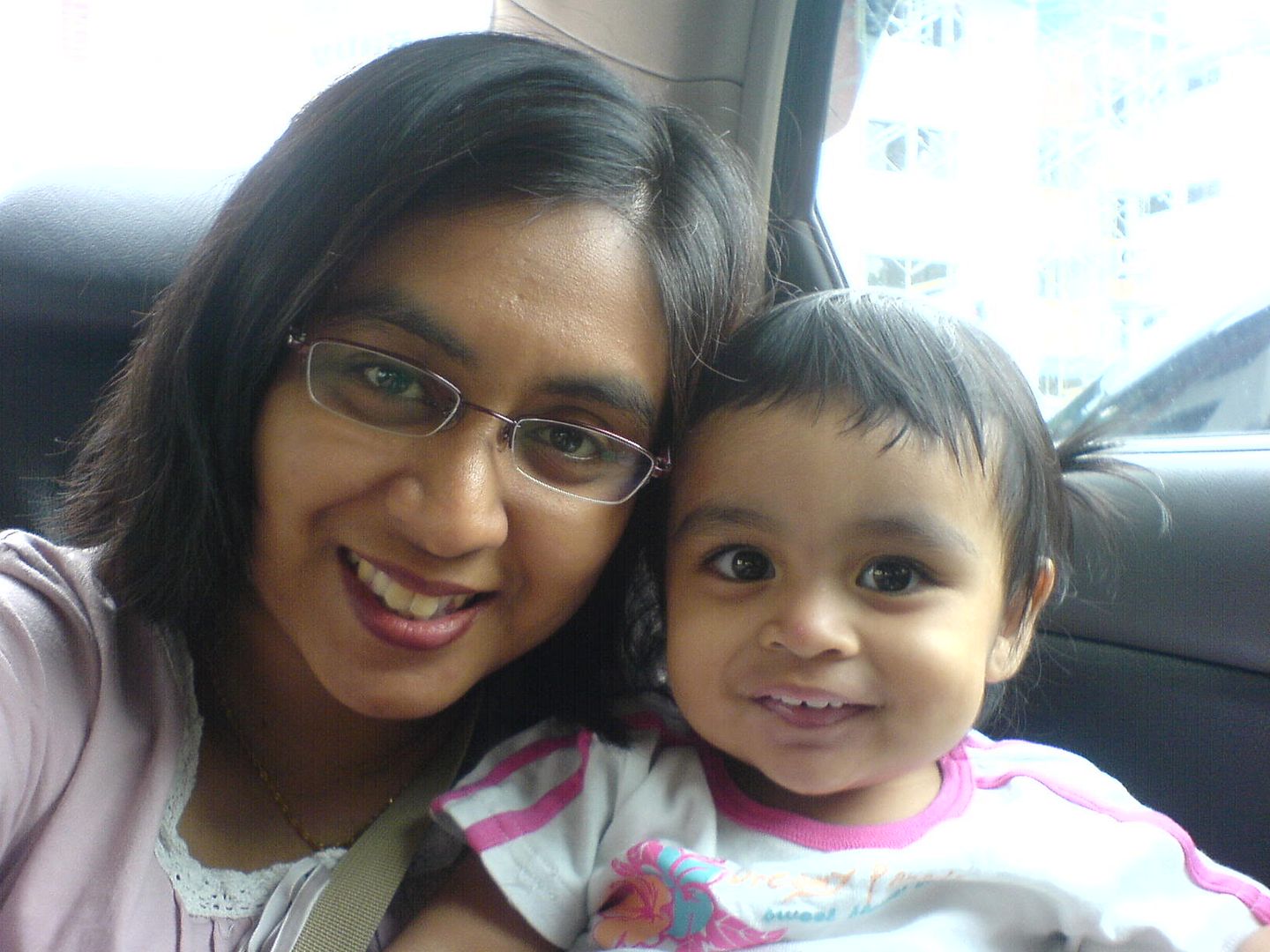 That's all for our 2 and half day of fun. The next holiday gonna be..ermmm... What?? October?? That is Deepavali and 2 days after that is Hari Raya..Goshh! That long!! *sob* Ramadhan is coming soon!!! Better pay my "utang poser" back by next week!
Adiouss!!!
p/s: More pictures in this
album
..