Helep!!!! The stretch marks are here!!! *sob* ... As I was lying down just now and both me & hubbie were talking to our lil' gurl inside...suddenly ..
hubbie: "Eh! Ada stretch marks ah"
Me: Mana?? mana??? Arghhhhh! Stretch marks plak!!! (I shouted frantically)
hubbie: "Ada ni...Eh! Sini pon ada lah!"
At tis point of time I was like trying to catch a glimpse of the stretch mark but I just cudn't cos it's hiding underneath my tummy area...
Me: "Yang, amik kan cermin kat drawer tuh! Cepat ah!!"
Hubbie search for the mirror and gave it to me... I began to search for the marks and sadly saw a few of it!! *sob*
Me: "Kan dah tak lawa my peyut!" (part ni suara ku sungguh lah sedih)
hubbie: "Apa jer lah u nie!"
Hubbie went out of the room while I still keep looking at the stretch marks!! Ni lah gara2 kadang2 terlupa pakai stretch marks cream! Tu lah! Padan muka gue!!! *sob* nasib badan lah!!! Hopefully it will go away after I give birth!!
Was out in the afternoon to my cuzzin's place at Eunosville... She gave birth on the 3rd day of raya and only today we managed to go over to her place.. Actually on the 3rd day of raya, we went over to her place to see her SIL who had gave birth too and on tat nite itself, she was on labour... So just now, my family and my dad relatives were there to see her & baby Yasmin.. Baby Yasmin soooo cute lah!! So fair! Sungguh geram saya tgk!! Everybody was like saying..
"Lepas ni awak nya turn lah ye...Kita pulak datang rumah awak nanti"
*dag dig dug* .. Counting my fingers!! Oh no!! 3 more mths to go!!! As
she
&
she
are counting for their
BIG DAY
, while I'm counting for my
LABOUR DAY!
Fast huh!!!!
Okay okay! I wont want to be kancheong spider..Time to relax!! Will begin my kancheong-ness when I'm in my 9th mths!! *grin*
My lil' gurlz nowadays really been very very active!! My tummy seems like punching bag everytime I look down there! She's been kicking & punching me anytime of the day! And it makes me sooo sooo difficult to sleep at nite!
Now I need a cup of milo! Nowadays I keep feeling hungry lah! But I dunt want to put on weight so much! So far so good...Along my coming to 7 mths pregnancy, I put on 4kgs of weight only!! Phew!! Luckily my gynae said it's okay as long as my lil' gurlz grows healthily (indeed she is lah!! last time she puts on extra 200g..isk isk isk..hehe).. Now can't wait for my next check up on 20th..Get to see her progressing and what she's doing in my tummy! *biggrin*
Ok ok!! Shall stop here!! Have a great week ahead of you guys! As for me, I'm counting days to go Malacca! yippie!! Byeee!!!!
Lil Yasmin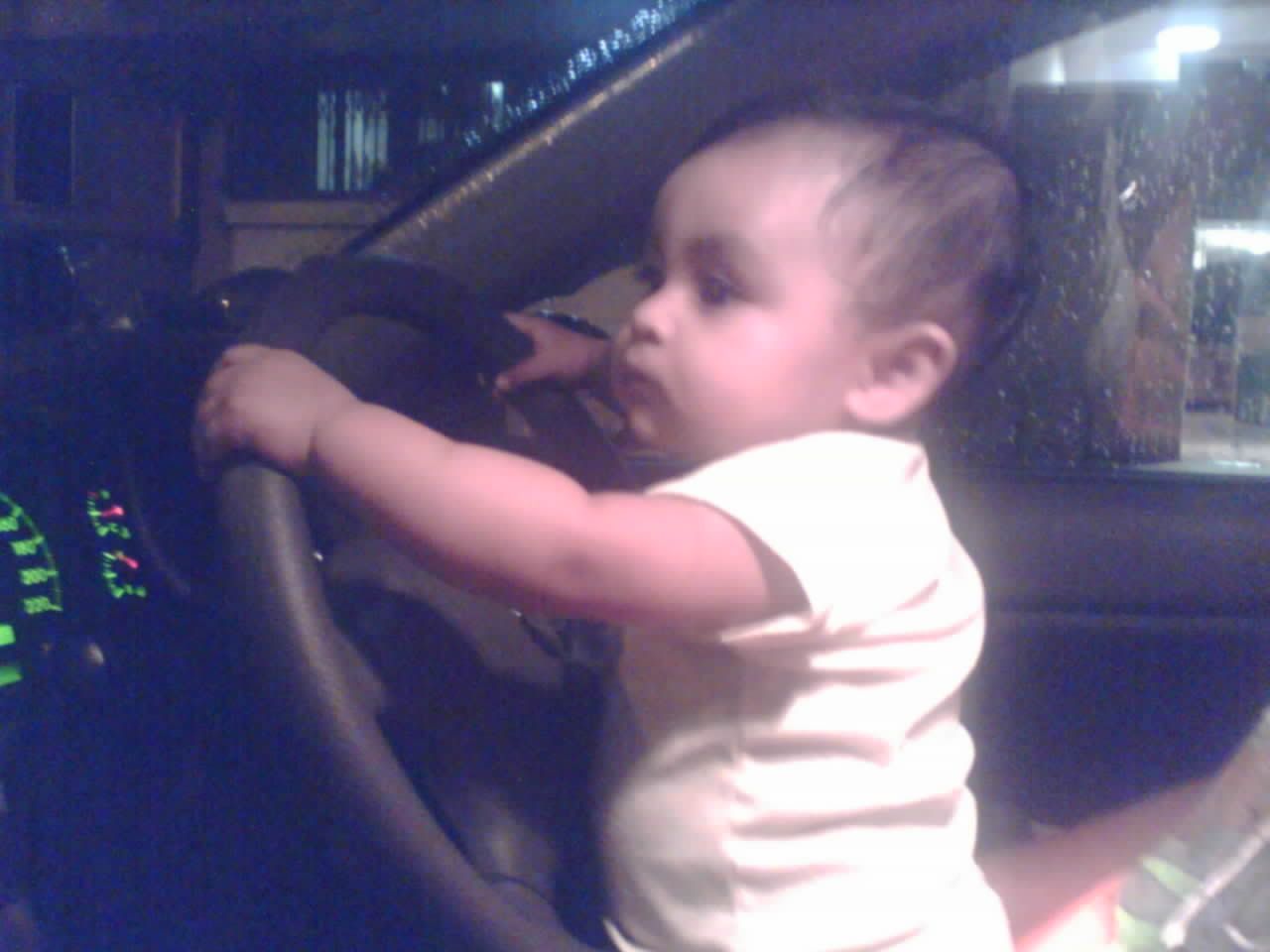 Cute ain't she???
Her eyes open big big one!