Am happy today as both me & hubbie managed to "sneak" out from our house to attend
LeNNy's
sanding.. My mum look after Alisha while we had 2 hrs of "fun" at LeNNy's wedding! hehe.. I feel so terkilan if I didn't go to her wedding cos we are close with one another and she's part of our Ewah2 gang...
After dressing up, look myself in the mirror... Cheh! Now no bulging tummy for jemputans oredy!! haha.. After 9 mths & 1 week bawak peyut, now go jemputan with a "selim melim" figure.. hahaha... But definitely I miss those days with my bulging tummy where Lil' Alisha is in there...
Anyway we reached LeNNy's majlis around 1.45pm.. Saw Kak Sun & Abg Mie near the Multi Purpose Hall.. At the same time, Rahmat, the groom also arrived.. Managed to snap2 pics den off we went to meet the rest.. They managed to get a good seats... Just in front of the pelamin!! LeNNy looks sooooooo gorgeous!! So pweety!! Fuh!! Hubbie & I took turn to become the photographer yg tak bertauliah... Anyway I didn't eat the Nasi Briyani as I'm still pantang on wat I eat.. Just drink a cup of teh 'O' and eat kuih tart 2 pieces.. Takpe, lepas pantang, bleh makan Nasi Briyani tapi nak kene tunggu yg single2 tuh naik pelamin! hehe
After LeNNy go bertandang at the groom's place, we oso made our move... Reached home, SIL & her hubbie came and also MIL... We finally done with the discussion on the stuff to buy for the cukur rambut menu...
Ok gotta go now.. Need to attend to Lil' Alisha... For those who wants to see more of LeNNy's sanding pics, pls click
HERE!
To Lina & Rahmat, enjoy yur honeymoon tomoro!! Once again Selamat Pengantin Baru!!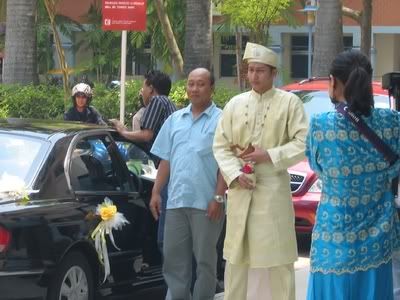 Pengantin Lelaki nya sudah sampai!!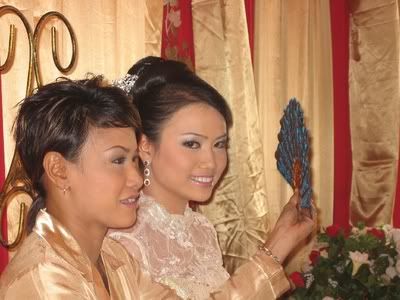 Pengantin Perempuan sedang menunggu!!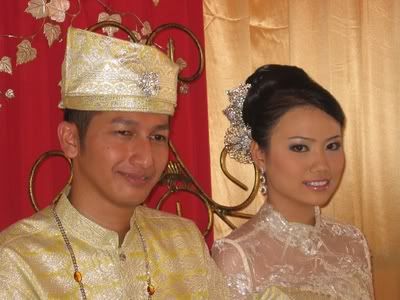 Up close & personal of the Pengantin..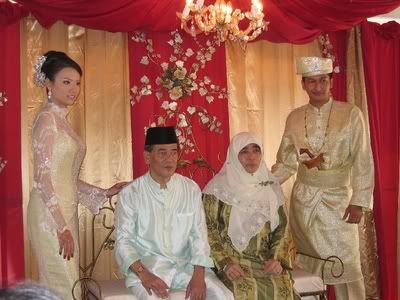 With the bride's parents...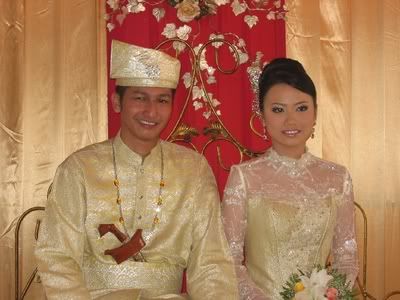 Bagai Pinang Dibelah Dua..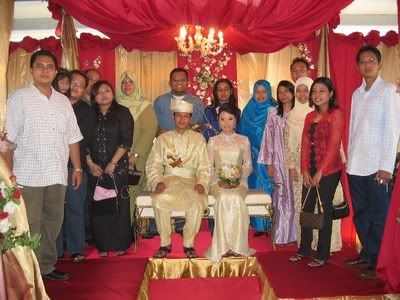 The Ewah2 Gang with the bride & groom..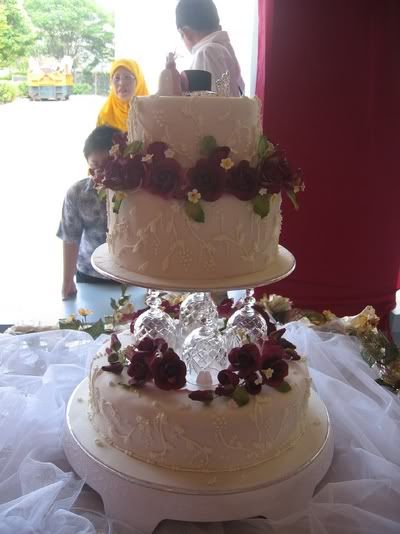 The nice Wedding Cake..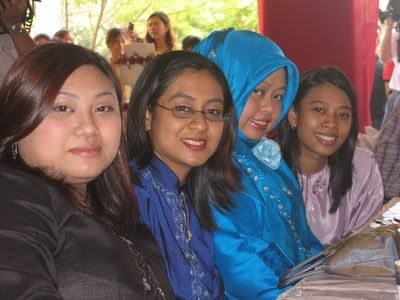 Mal, me, kissy & shanah..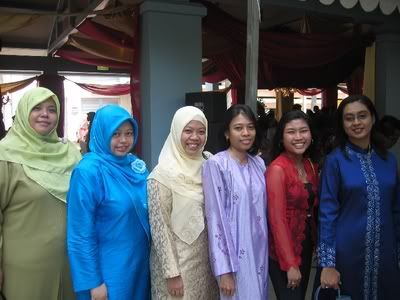 The Laydees...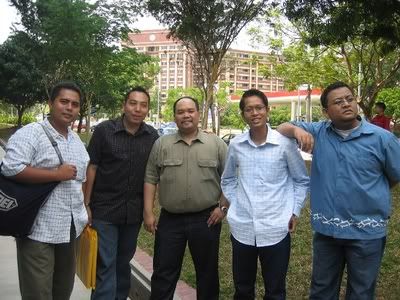 The Guys...