Now my Lil' Alisha is hairless.. She's now BOTAK!! Uwahh!!! I feel sad for her.. Her newborn hair has gone!! Hubbie shaved off her hair tis morning.. After her cukur rambut yesterday, her hair became "berpetak-petak" and not so nice oredy... :( So we decided to shave off her hair eventho' I feel so heavy to let it shaved off!! Imagine yesterday when the "Marhaban" group shaved off her hair, I feel like crying when I see the makciks2 cut her hair.. I feel like telling the makcik to cut her hair only a bit!! But some makcik really grab with their finger and cut it like nobody bisness... Heart pain man!! but wat to do!! uwahh!! Pity my Poor Alisha!!
Anyway Alhamdulillah the majlis cukur rambut all went well... Lotsa people who we invited came... Sampai tak terlayan mereke2 semua.. To those who came, thanks peeps and sorry if I'm not being a good host... ;) To fiza7178 & Layla, nice meeting you both for the first time.. To Sabrina & Wati (blitze), thanks for coming... to my ewah2 gang, kissy, Mal, shny & hubby, Kak Sun & Abg Mie, Kak Nor & Abg Wan, sham & Iffah..Thanks guys!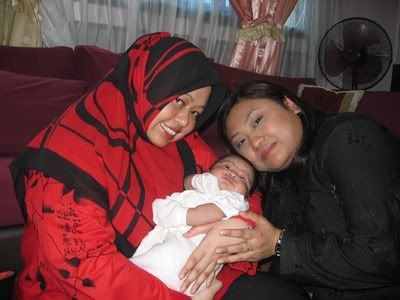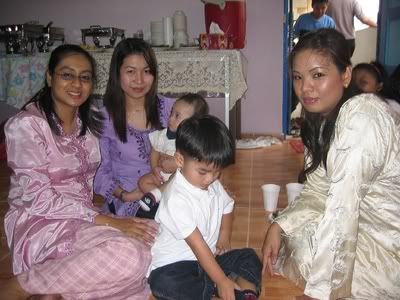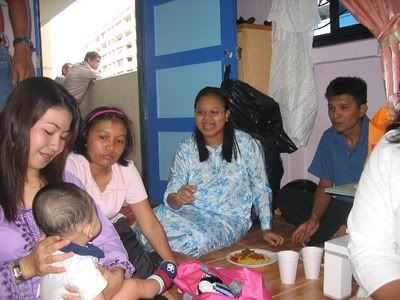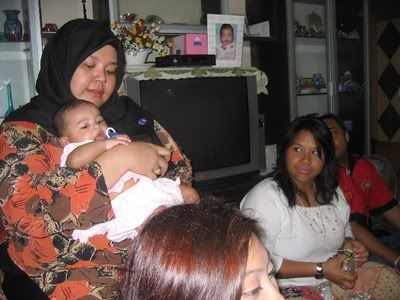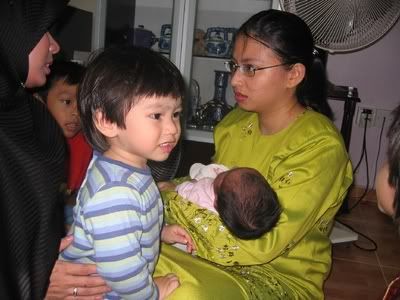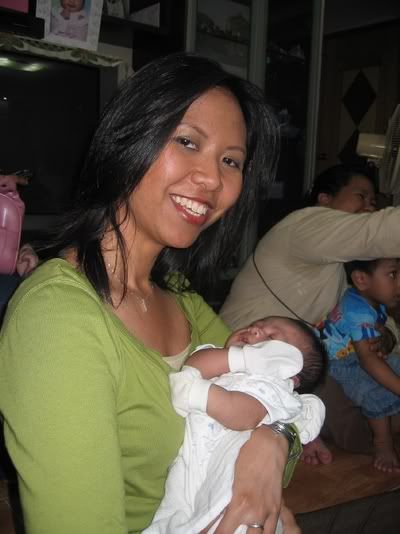 Thanks to my ex-kolig, Nazreen (plus Syahrun), Rohani, Zamri & Nurul (plus Amirin) who came too... :)
At the end of the day, I felt so tired and my body aching all over... Luckily hubbie is there to massage my back... And Poor Alisha so tired after being passed around..hehe..
She really sleep so soundly today... Just wakes up for her milk only den after tat she sleeps back.. hehe.. Cian anak omak!!
Kay lah I better stop here for now.. I'm feeling so sleepy rite now... Will update again kay!! Adious!!
Here are the
photos
of the majlis cukur rambut...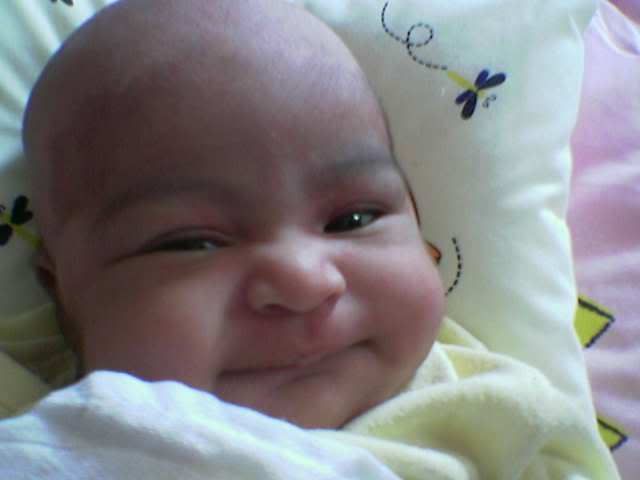 See her hairless head!! But she's cute aint she?? hehe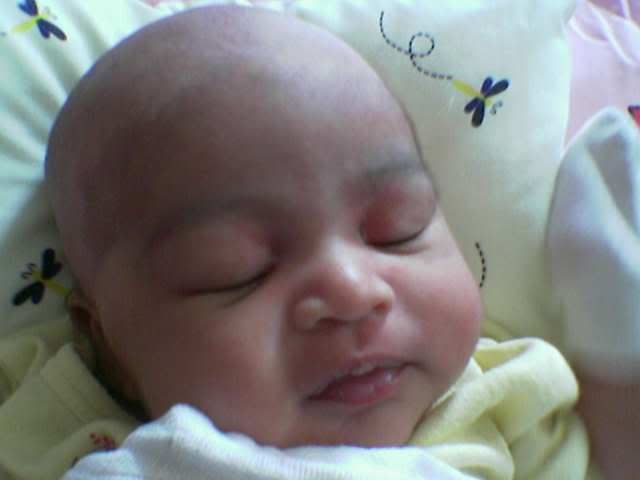 I'm sleeping after my haircut!!