My cutie Lil' Alisha is a month old today! Fast huh?? She has grown in term of weight, length & also appearance... Today also her first dose of Hep B jab.. Went over to Bedok Poly with mum & sis.. Luckily, she cried for a few sec when the nurse gave her the jab.. Good girl my Lil' Alisha! She has to come again for her 2nd dose of Hep B when she's 2 mths old.. Anyway, she's already 4.54kg...padan lah semacam jer kalau angkat dia sekarang.,.hehe
After tat we went NTUC to shop for her diapers & some stuffs... Den took a cab back home... I just put her to sleep as she's so sleepy....
Meanwhile, enjoy looking at her photo tat was taken before going to the clinic...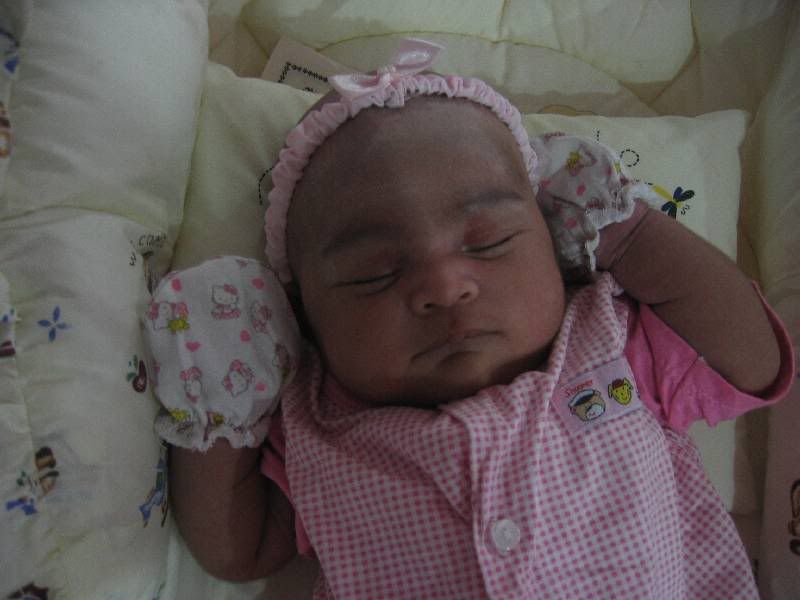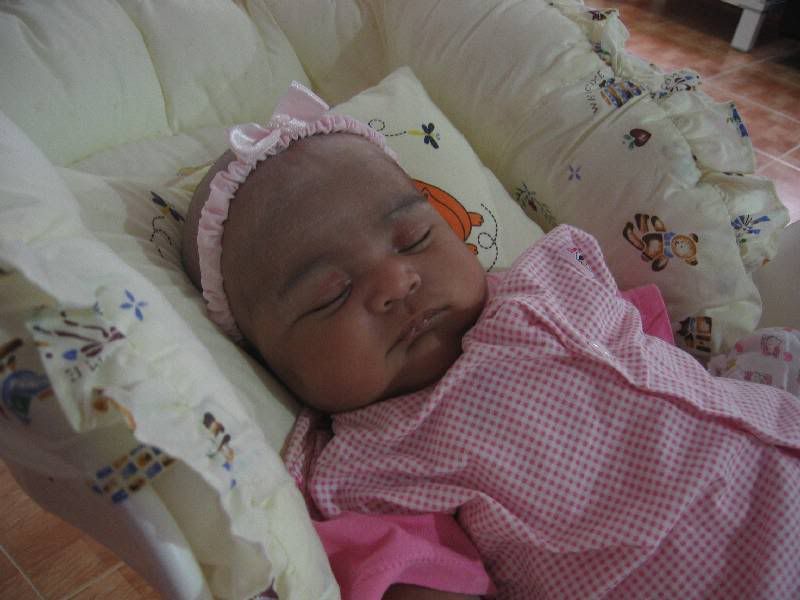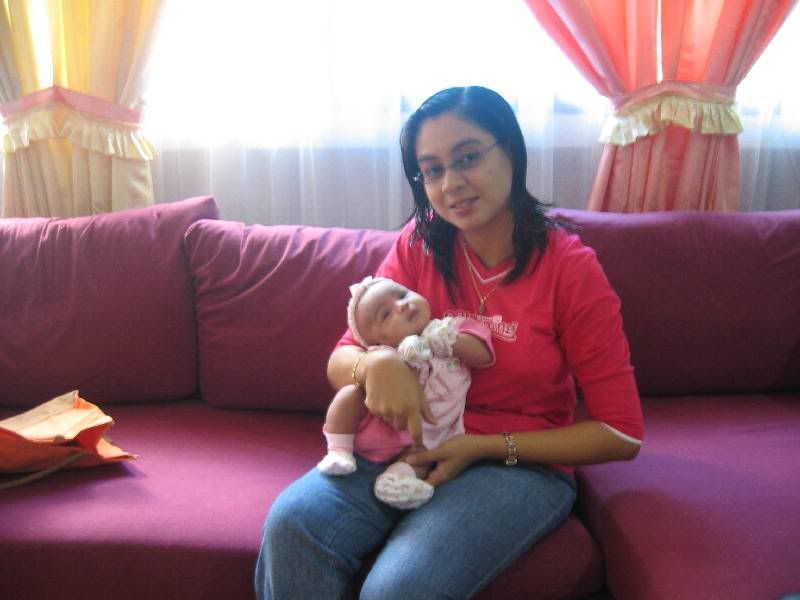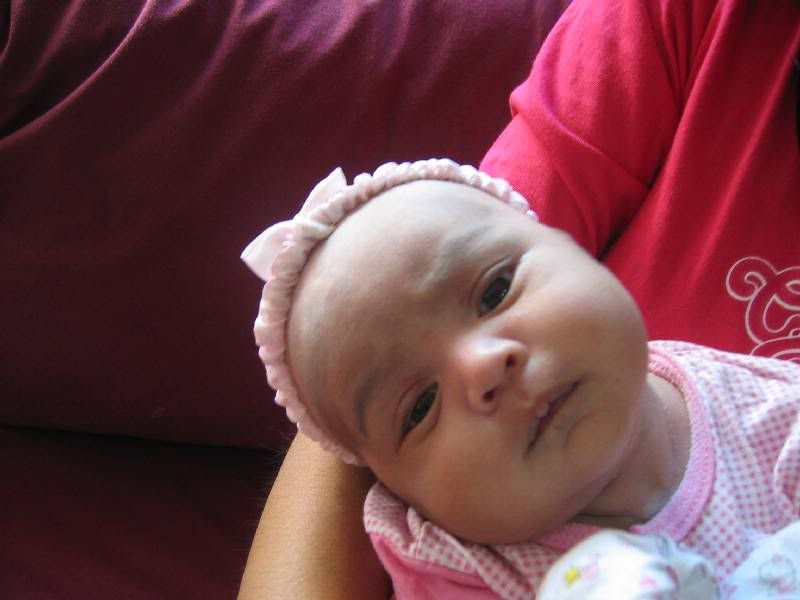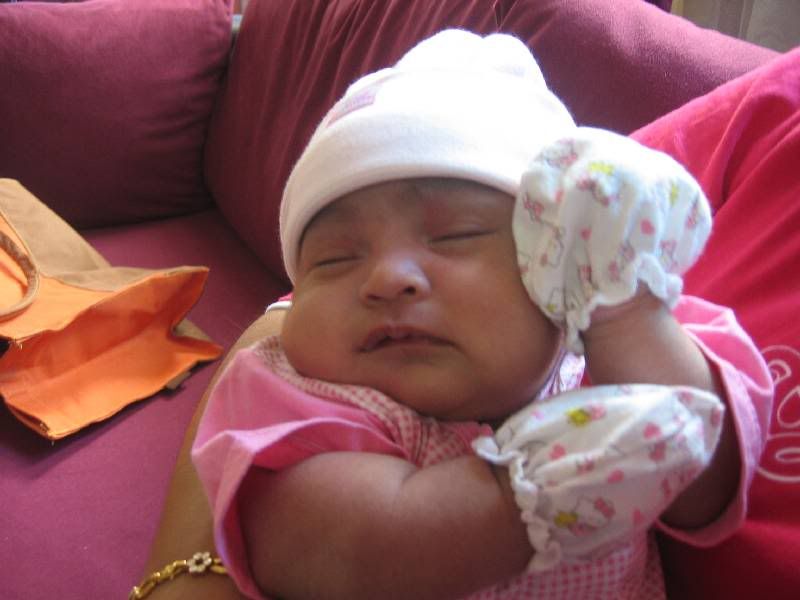 Lil' Alisha with her cute hairband & cap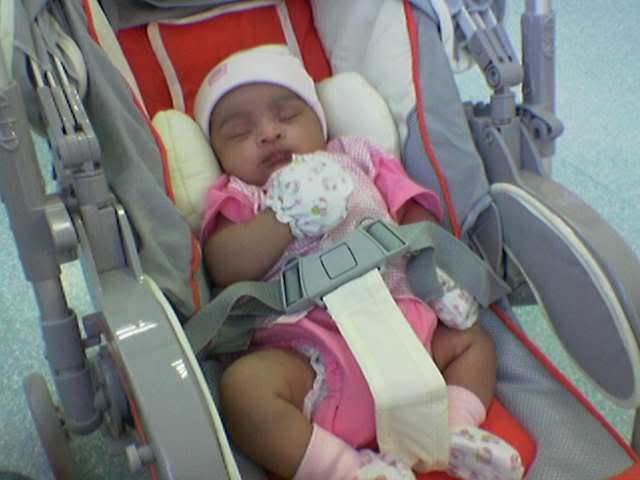 Lil' Alisha inside her stroller courtesy of her Ewah2 Godmummies!!