Hubbie turns BIG 30 today! *dah tuek* :p
On this very day, I was down with flu + fever and was on mc. Spent my day on the bed, sleeping due to the drowsiness from the medicine taken. Hubbie is on Family Flexi Leave and take care of Alisha. We did not even go out in the day. So today after maghrib, hubbie drove me to AMK as I need to meet the simply cupcakes lady, Ayu, to pick up my order.. I've ordered hubbie's besday cuppies from her.. :)
Then we went to Jalan Kayu for dinner. Bump into Rosie & family there. After eating went straight home.
At home, I surprised hubbie with his besday present. The "thing" that he longed for... ;)
HAPPY 30th BESDAY to my BELOVED HUBBIE, RAHMAT.. Semoga dipanjangkan usia dan dimurahkan rezeki.. Insya Allah... From: Mama & Icah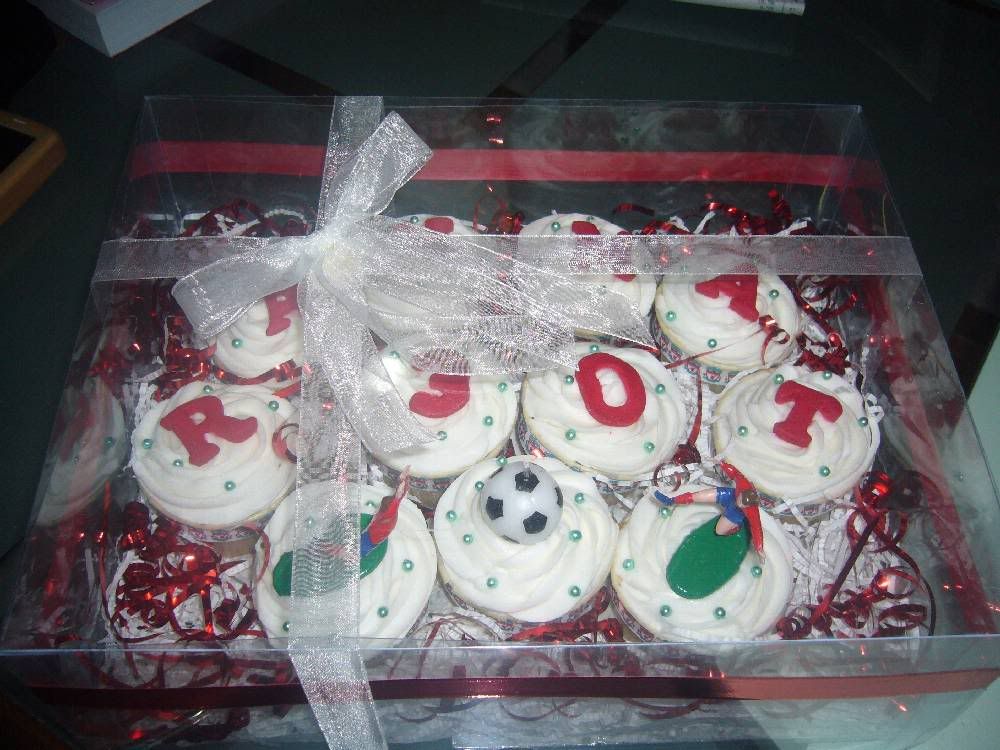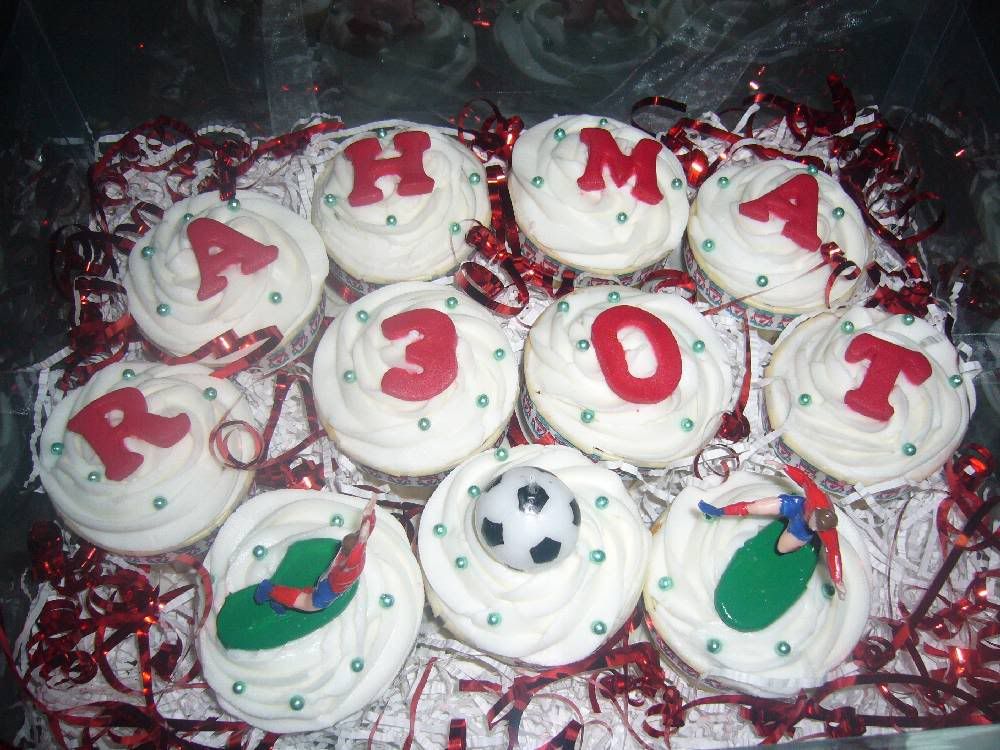 The Liverpool theme Cuppies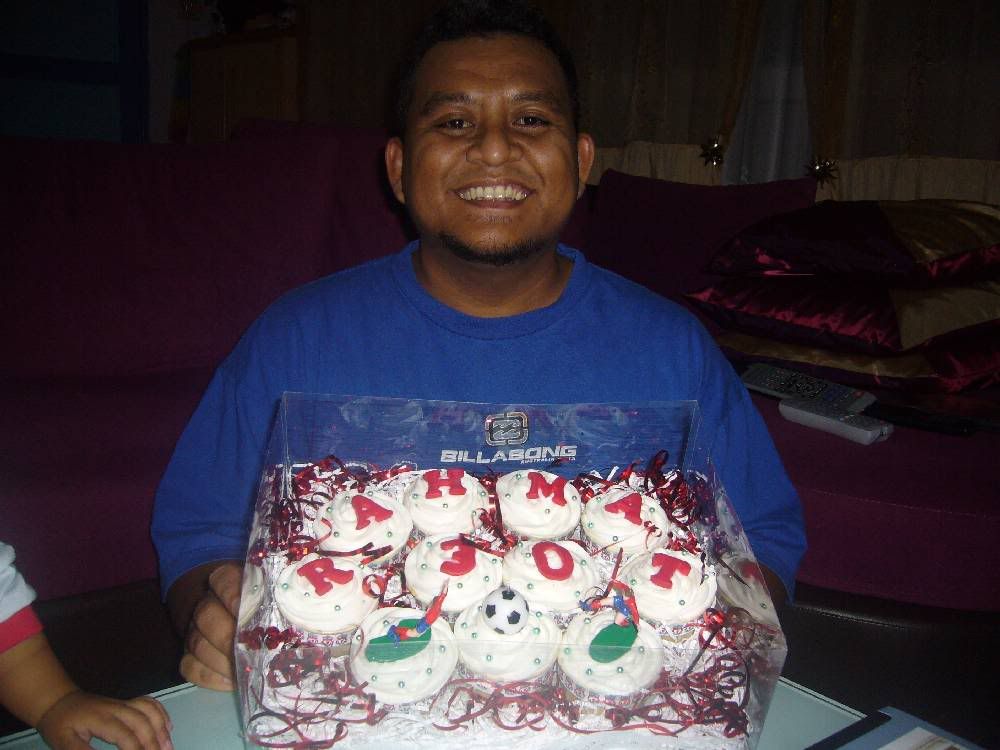 Hubbie with his 30 sen Besday Cuppies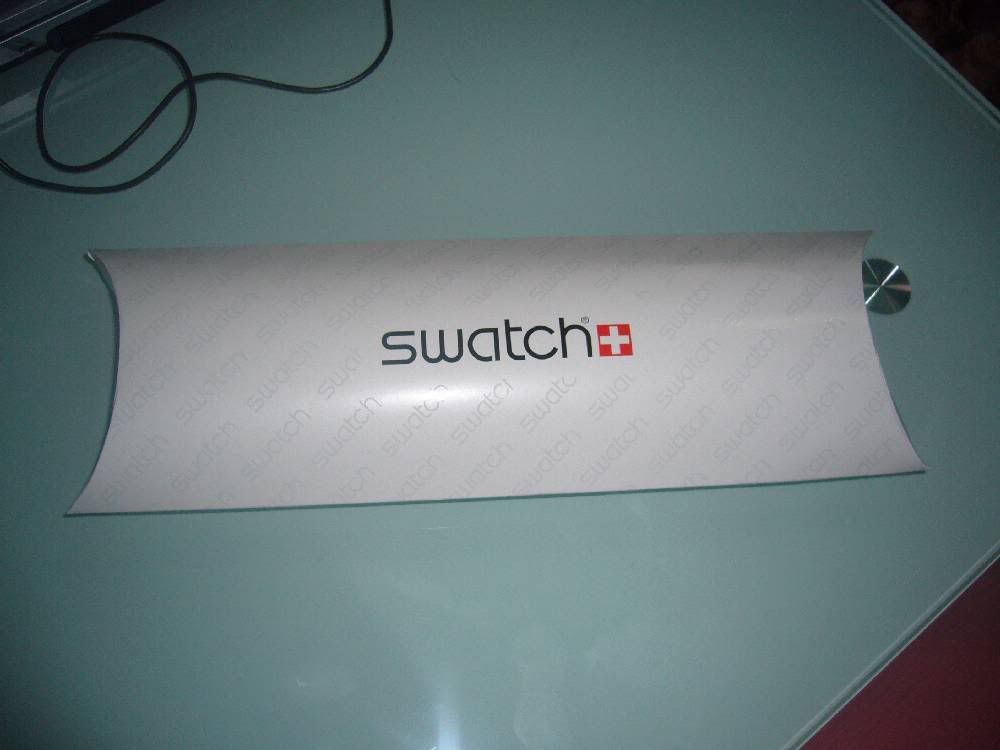 The 30 sen Besday Present, Swatch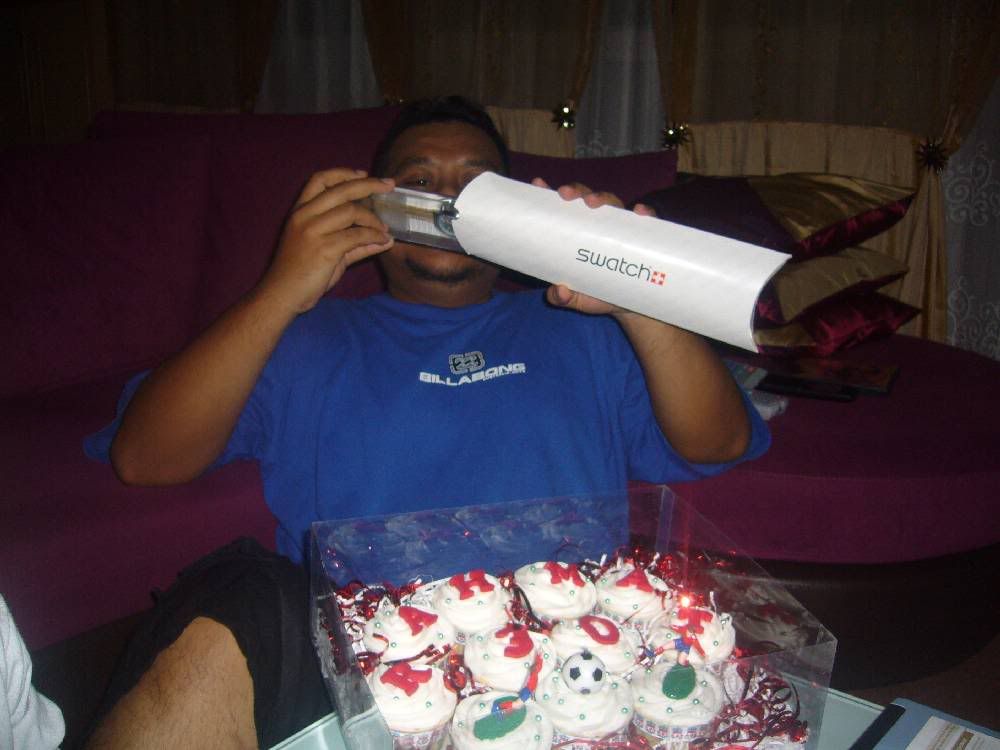 Opening his 30 sen present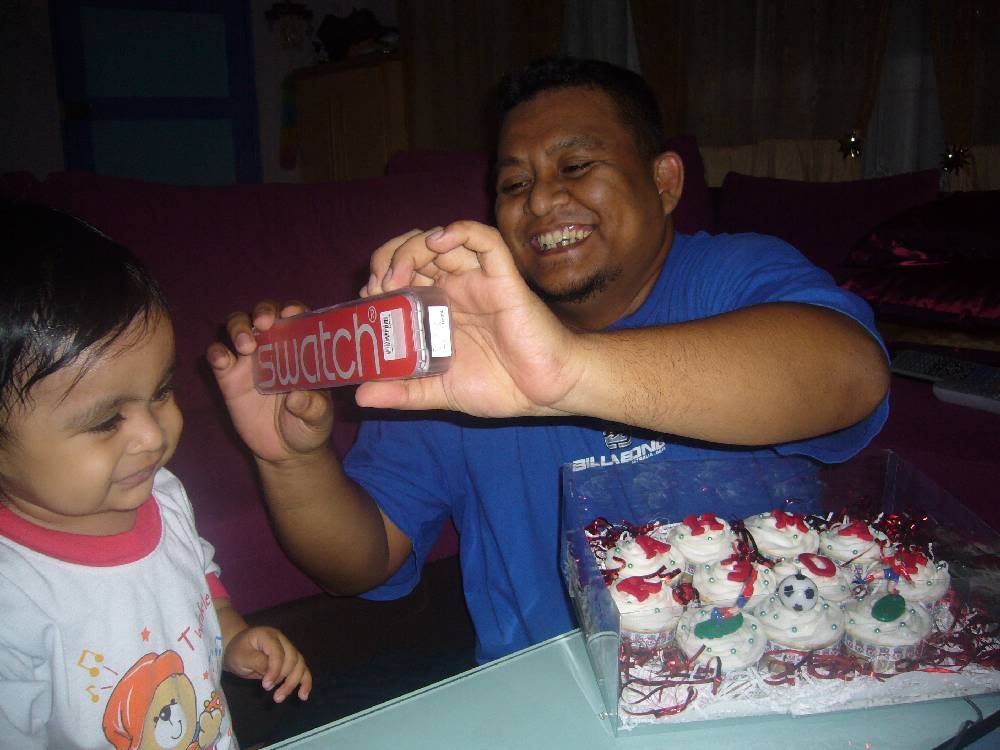 Showing his 30 sen present to Icah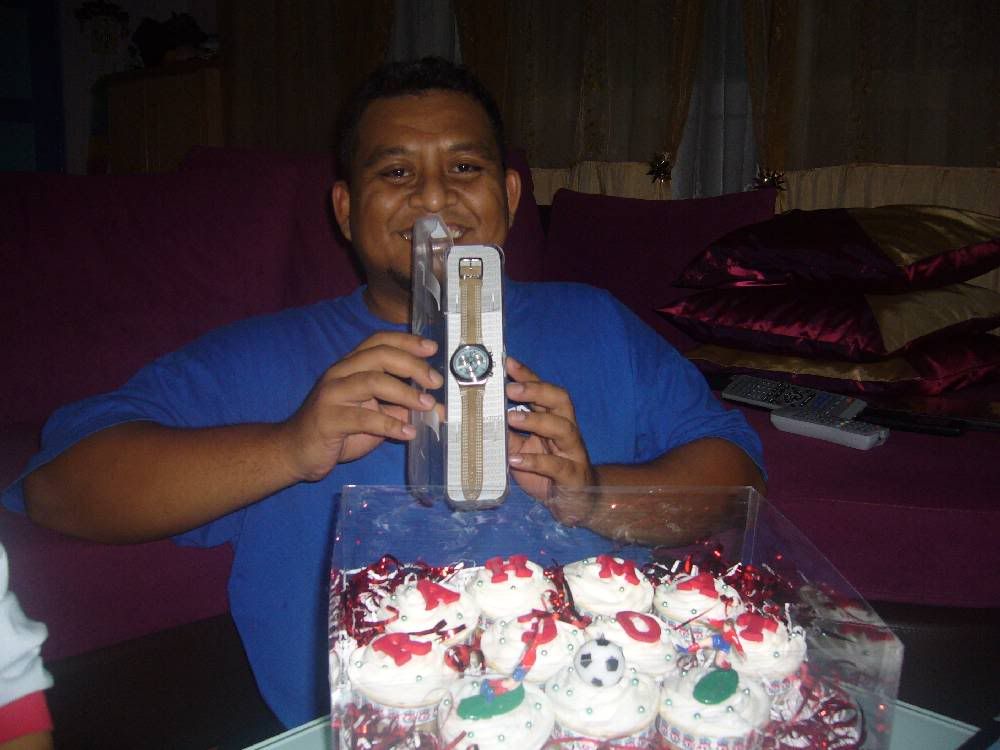 Posing with his 30 sen Besday Present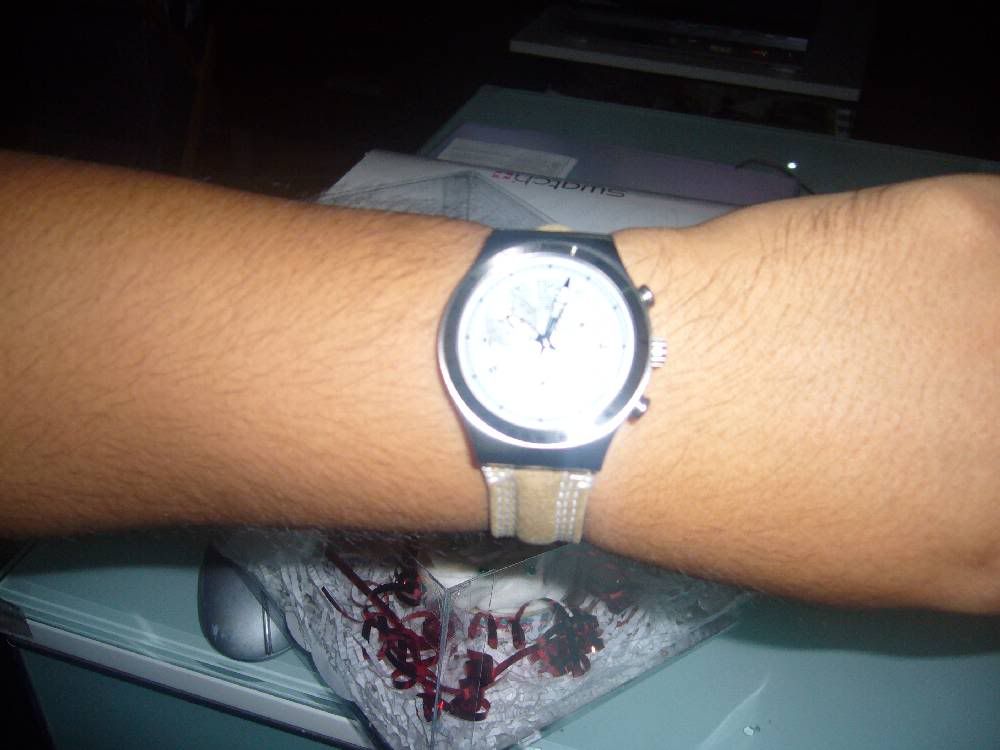 Wearing it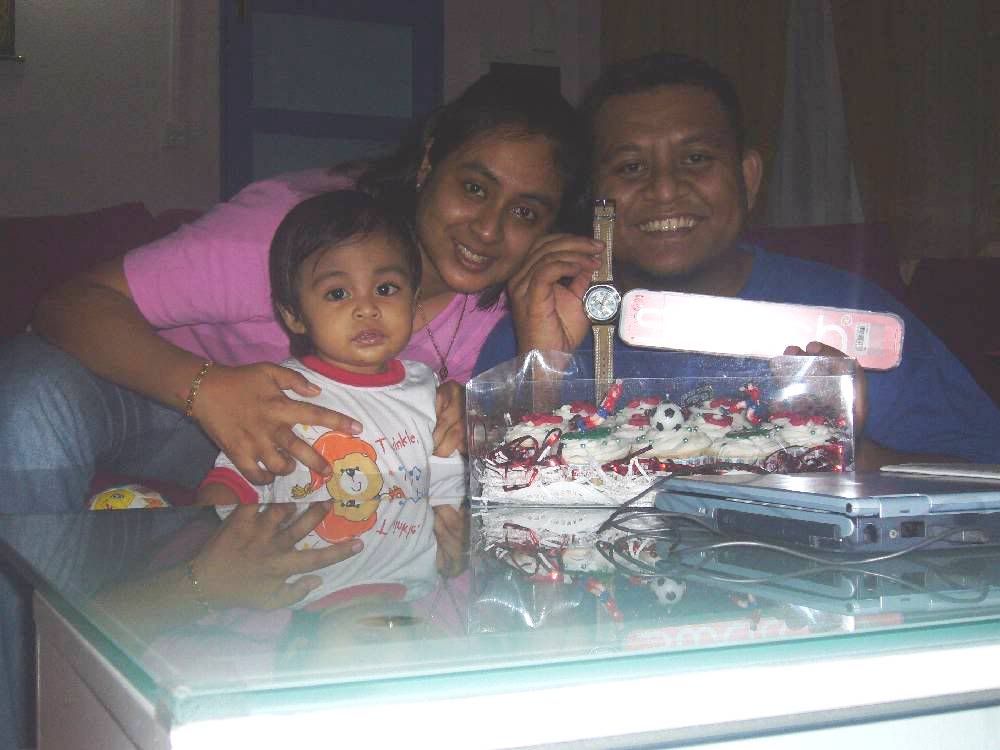 Mama & Icah with Besday Abah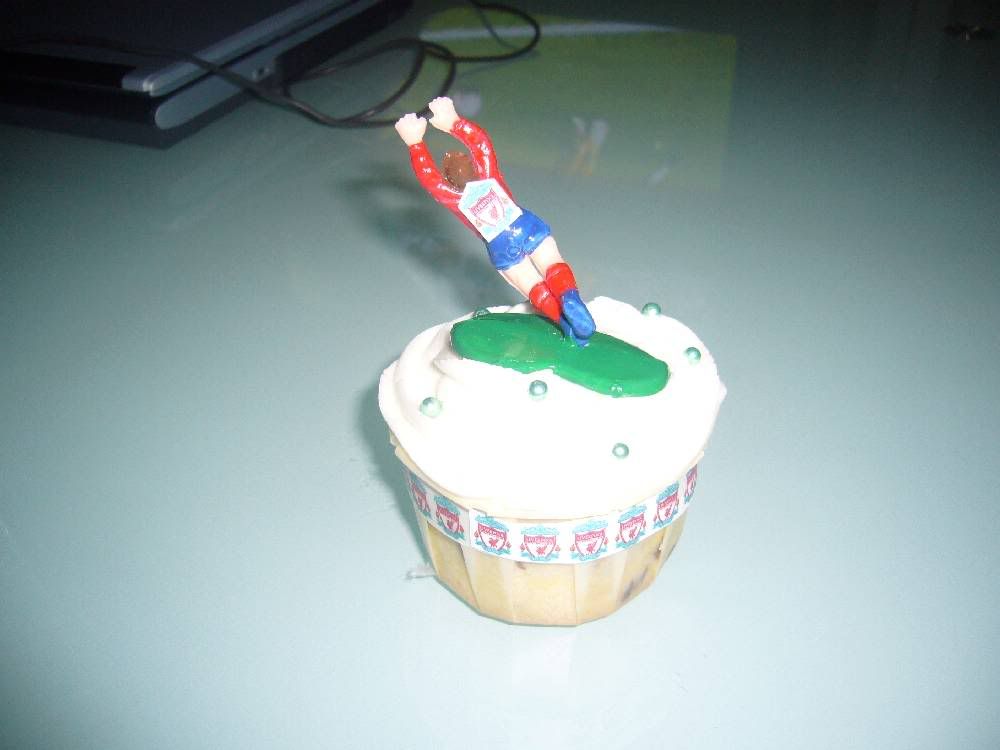 The Liverpool Cuppie with the soccer guy
Thanks Ayu for the Nice Birthday Cuppies! My hubbie simply lurve it!