Do you guys noticed tat nowadays the weather is sooo warm! At home we have to switch on few fans..Bill tak melambung nasib lah! But we can't tahan! Even Alisha so carnky nowadays just bcos she's feeling hot and warm! She perspire a lot too even with fan directing at her... last 2 days we slept in the room with the aircon on for the first time with Alisha's around.. Goodness! It was so syiok lah! Makin menjadi si Alisha ni! hehe.. But have to off it by 4am as my nose giving me problem ah.. As usual I can't sleep with the aircon on the whole nite or else I will have sore throat and flu! Tapi yg heran nya tido kat hotel boleh! hahaha..
Today MIL came around 3 plus... Got my time off liao! hehe... So I managed to create 2 blog layouts for
Mal
&
eL-eisha
:)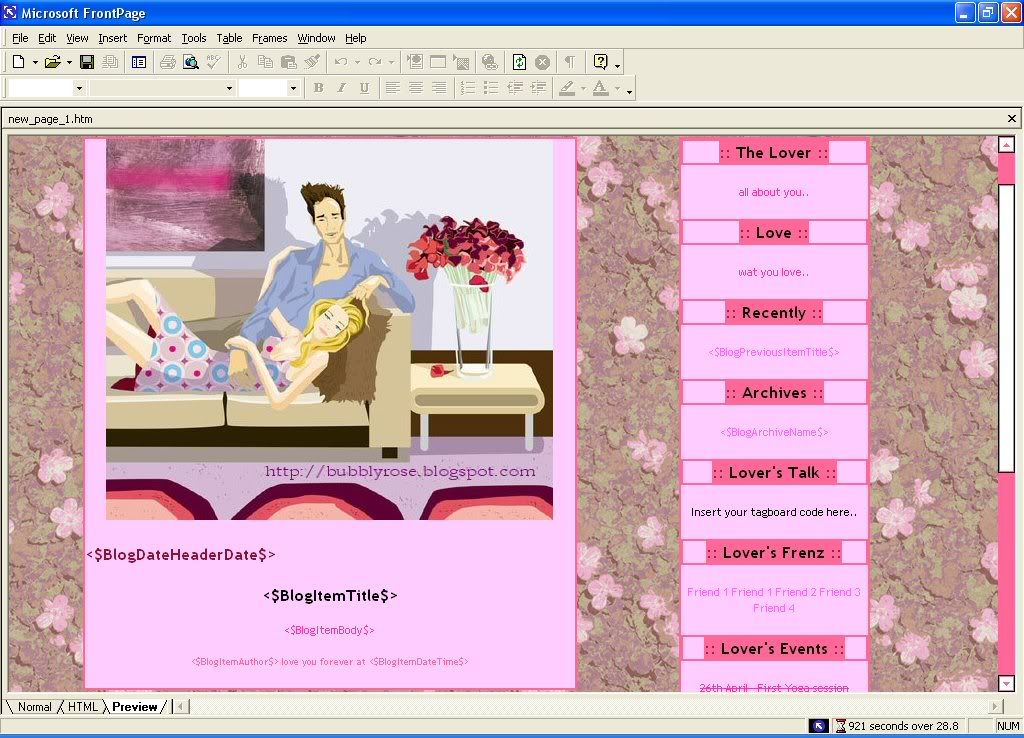 Mal's pinkish layout..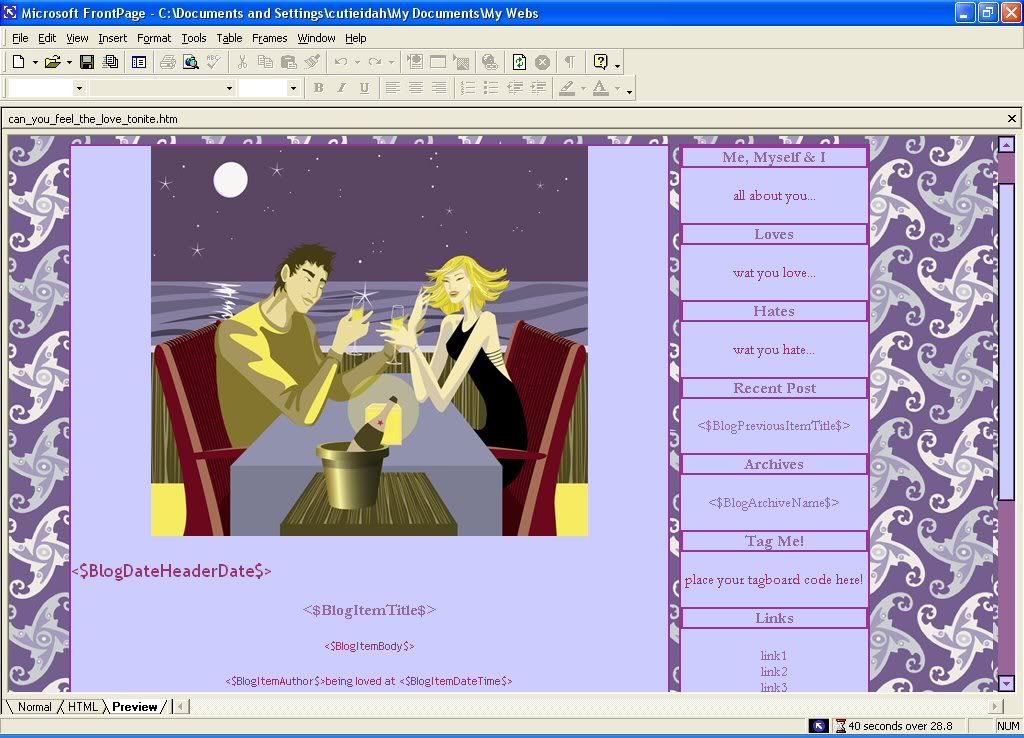 eL's purplish layout..
Kay now I'm gonna watch Sinetron DIA!! Gonna make my blood boiling seeing tat vicious fifi's face!!!

Adious!! Have a great Friday and wohooooooo..Long Weekend ya!! ;)