Phew! Both mum & MIL are here today! I got my time off finally! (Dah cam maid plak aku ni, ada time off ni..heheehe).. After I bathe Lil' Alisha, tried to put her to sleep but aisey, her eyes open big2 one!! She's oredy sleepy but force herself not to sleep.. Mum came around 11 plus.. She brought few dishes here.. MIL oso came over around 12 plus and brought fried bee hoon..
Just ate my bfast cum lunch! And now here I am blogging with peace..hiak hiak hiak! Lil' Alisha now is in good hand of her 2 neneks!
I just received the Sarong Carrier tat I ordered thru
Moms in Mind
.. It comes in handy when I have to bring her to polyclinic for her 2nd jab tis Monday!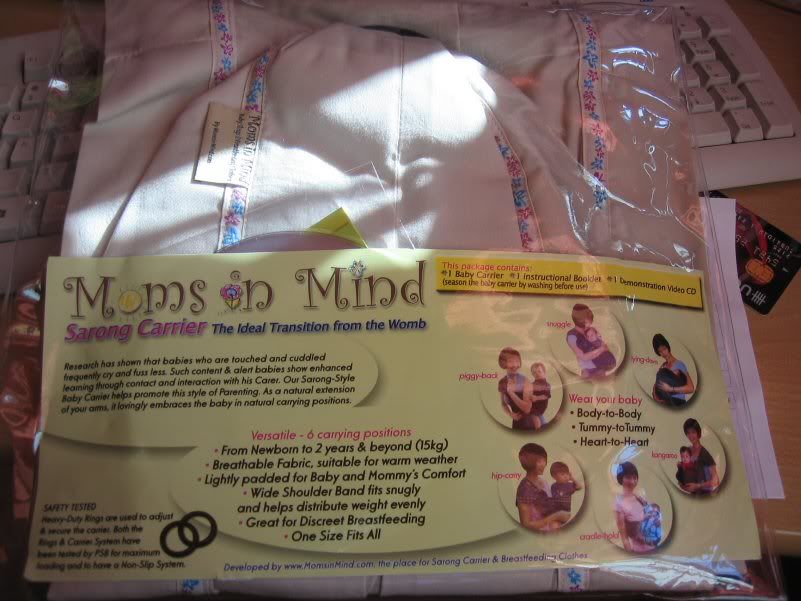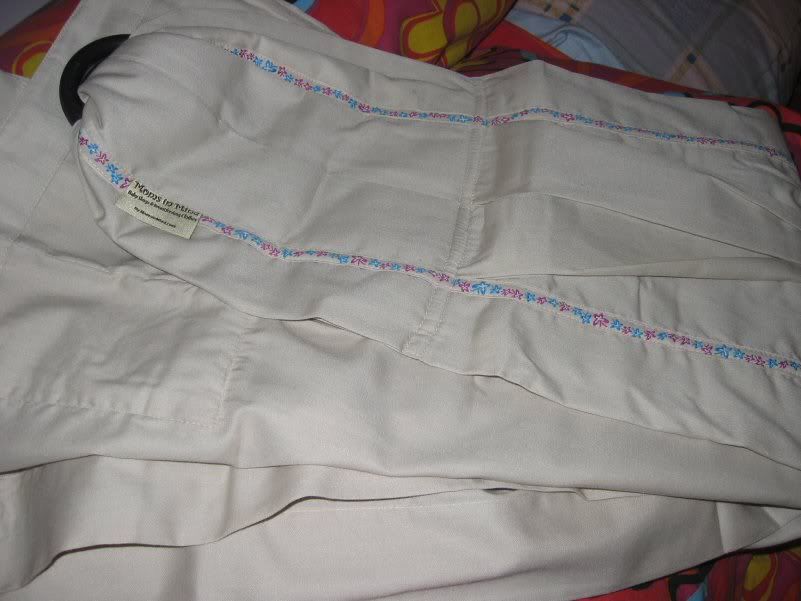 Kay gotta continue finding jobs now! Wish me luck ya! ;)