Yeah! Finally I got hold of Nokia 3230!! Was so happy tat hubby let me changed my HP to tis new Nokia 3230! At first was eyeing for Nokia 6630 but when my sis bought Nokia 3230 and showed it to me, I fell in love with the phone immediately! So I told myself tat I shud get one for myself! hehe.. So today, I asked my sis to follow me to M1 shop at Parkway to trade in my Nokia 6600 to tis Nokia 3230.. Alisha is in good hand of hubbie.. Thanks dear for giving some time off for me to rush to Parkway.. ;) Got myself a maroon kaler!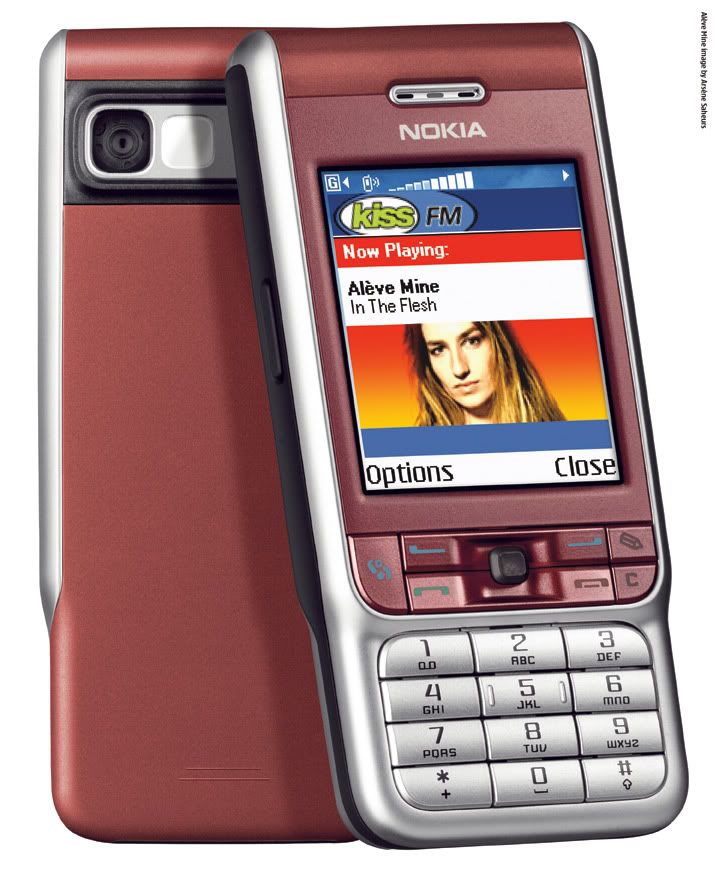 Yesterday me & Lil Alisha followed hubbie to SGH for his check up.. But since we were a bit late, the doctor was not around to attend to hubby.. Aisey! penat2 datang sana doctor dah takde... iskk... Anyway we went down Bugis for jalan2... Met
her
inside Seiyu.. :) After tat we sat down at Coffee Bean where I had my Pure Vanilla Ice Blended while hubbie had his Brew of The Day.. After magrib, we went back.. Have to take the cab as MRt will be very very packed!!
Tomoro we gonna visit my maternal grandma at CCK.. She wanted so much to see her great-granddaughter, Lil Alisha..
Okay shall stop here for tonite... Have a great Sunday guys!! Byee!!