It's been raining since midnite. The weather really make me super lazy.. But nevertheless, I managed to whip up Black Pepper Fettuccine for lunch. Skipped bfast as I have to entertain Alisha with her bfast, her poo and her bath time.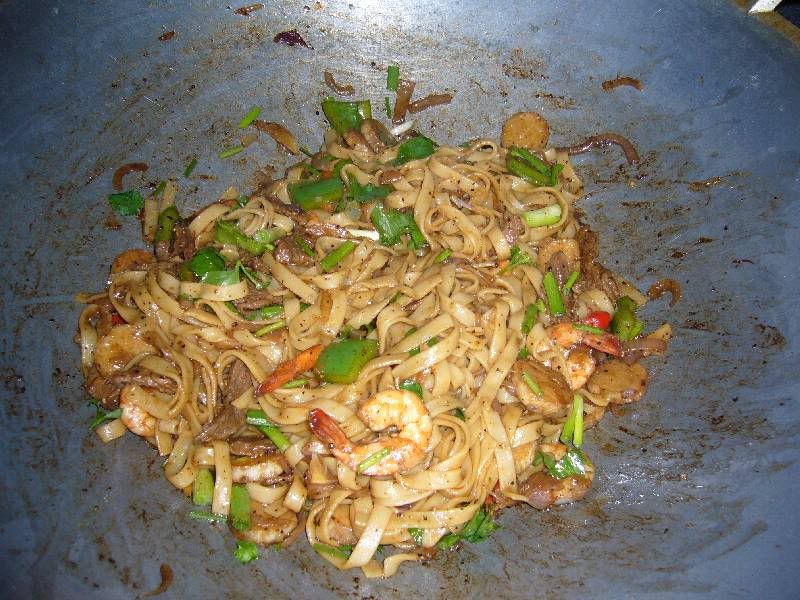 Black Pepper Fettuccine fresh from the wok
Anyway yesterday we went to visit
Sabrina
at East Shore. She has gave birth to a baby girl on 06/01/06.. Nice date huh! Made appointment with
mayang
and we reached there around 4 plus in the afternoon. Sab just finished breastfeeding the cute Lil Nur Alyssa.. Nice name ya! She really look like her brader, Ilham Shawqi.. Exactly mind you! hehe.. Where mothers happily catching up with each others, the daddies have to entertain their kiddos.. Rian was so malu-malu meow with Alisha.. With his cheeky smile and his cute face, I feel like pinching his tembamz pipi.. Alisha was so friendly with Rian when they met but turned up Rian so shy lah.. What else, our camera focussing at the 2 "kembars"... We met
her
over at ESH too..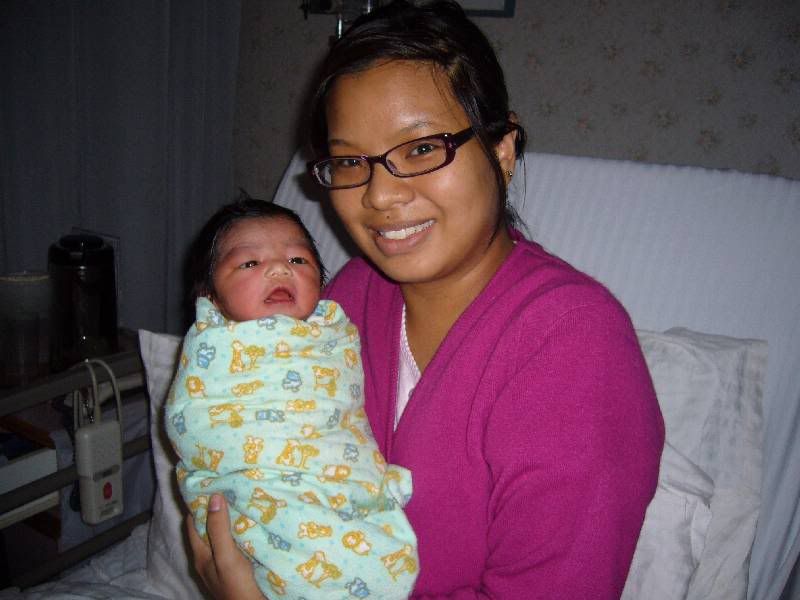 Mummy Sab with Nur Alyssa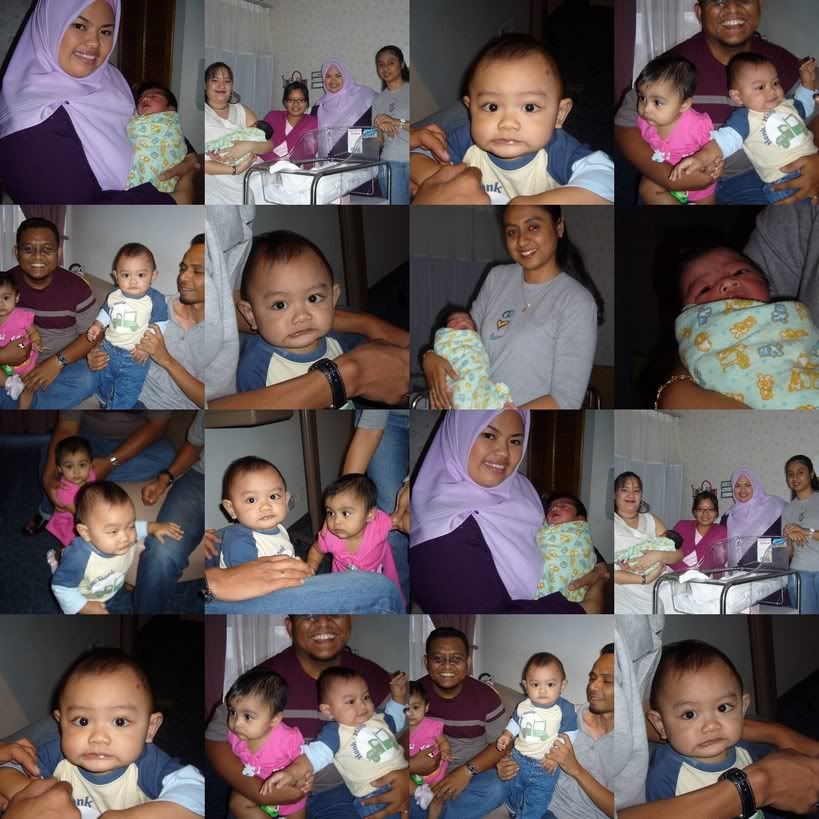 Pictures taken at ESH
Finally we made a move around 5 plus. Bid goodbye to mayang and family and the 3 of us went off to Kelantan Lane.. Where else but tat Lim Ah Boy shop lah! Hubbie bought his bike rectifier. Of all sudden yesterday, his bike stalled after finishing inspection. Luckily it stalled near our place. So he had to drag the heavy Super 4 back to the carpark..
Kay gotta stop here.. Need to finish up housewerk before the kenit wakes up..!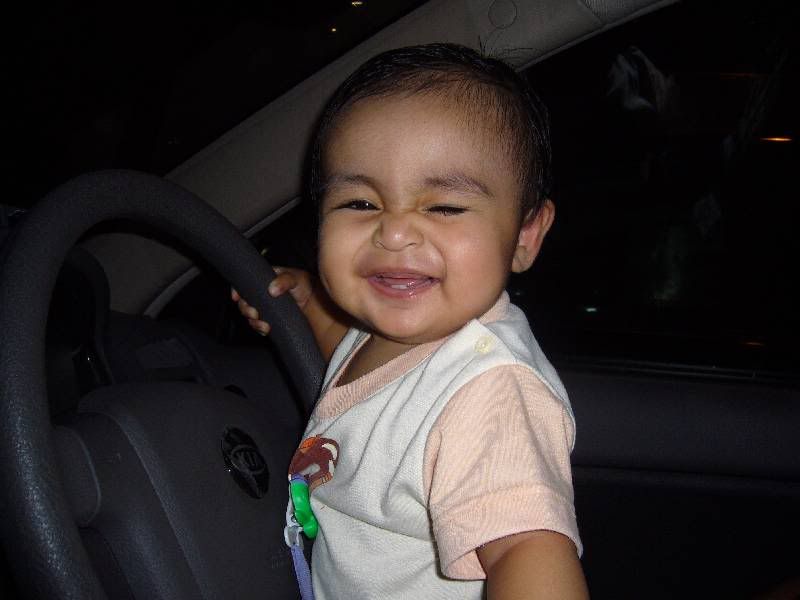 Alisha's latest smile