Sunday coming to an end soon! As usual, can't get enuff of weekend!! A short update of wat we did over the weekend..
Friday:
After work, we fetched Alisha then off to Eunos MRT to fetch Daya & Din. Headed to KKH to visit her.. She has given birth to a baby boy on Thursday.. Met Megat there and we went up to Ward 32. Aeki aka bell was waiting for us up there... They have lotsa visitors.. We get to see Baby Rusyaidi Shakir.. He is soo cute!! Poor nuries that she was having fever at that time.. She looked weak.. After staying for a while, we made a move at 8.30pm.. Sent Megat to werk den we off to Jalan Kayu for dinner... After dinner, off to send Daya & Din home... And we went back home.. Both Icah & me slept around 11 pm...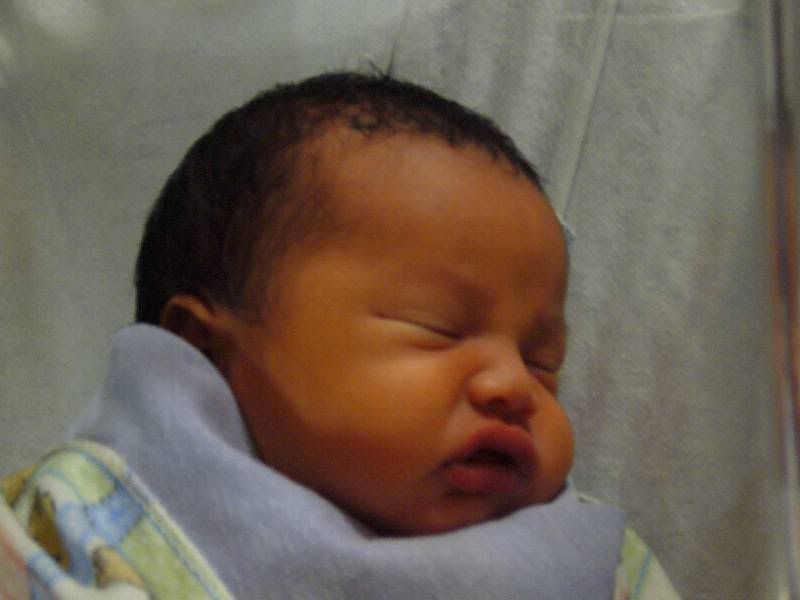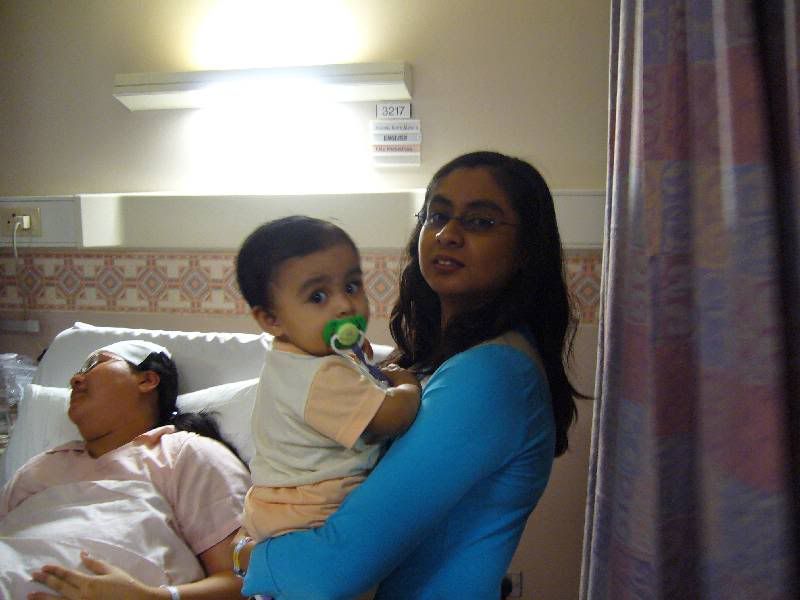 Saturday:
Morning, we did housewerk... Then around 3.30pm, we went out.. Headed to Bedok as I wanted so much to buy a new hp.. Went straight to the shop that we had reccee before.. After settled everything, I finnaly get hold of Sony Ericsson W800i.. Yippie!! Was grinning widely after that! :D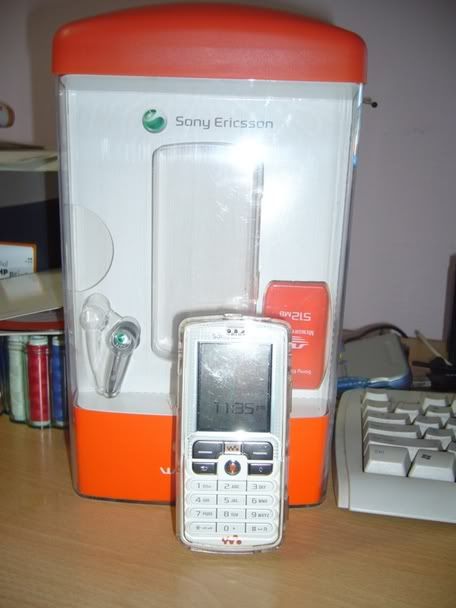 My new W800i.. Finally! :oP
Then off to Alexandra Rd to fetch hir.. Had our dinner at The Cheese Prata Shop at Clementi Rd.. Not sure where to lepakz, we headed to Tampines. Thinking of going over to Tampines Mall but the carpark Queue was super long and we dropped the idea of going there. Instead, we drove to Changi Airport after picking up Din.. Lepak at T1 Delifrance.. Lepak there for near to 2 hrs den we sent Din & hir back.. By then me & Icah were sleeping on our way back home..
Sunday:
This morning, went JB to shop for Icah's pampers and toiletries and also for some groceries.. We were stucked in the jam when going back time.. Sian!! Luckily I bought some magazines to read.
Went over to MIL's place to gave her things den went back home at 5 plus. By then it was raining heavily. Tot of going out again but we dropped the idea.. And now feeling so mendak and tired... Yet to eat dinner and now was thinking to cook or to eat out... Hmmm...
Stop here for now.. Brain dead oredy! Have a great week ahead ya! And will be looking forward for this coming weekend as we gonna go Malacca!!! Balik kampung!! Ohh ohhh ohhh balik kampung!!