Today was my last day in HP. It was a sad moment bidding goodbye to my koligs whom I have spent 8 months together. I tried to control my sadness as well as my tears from falling off and I succeeded! :) I will still miss them. Their laughter, their jokes and most importantly their companionship. Nevertheless, we will still keep in touch tho. Thanks to my kolig, Janna, who bought for me a friendship notebook as well as a postcard. Feel like crying when I read the content.. Too bad my fellow neighbour, Rohani (she sitting beside me) is on leave today.. But it's okay, we be having our "date" tomoro...*wink* .. Rohani has been my kolig since my old werk place.. We have been in the same account before and never did I expected that we would be koligs again when I join in HP. Same account some more.. But today I'll be leaving her again! We shared lotsa things together..Gossips, personal life, future life and many things.. Will be missing her! *sniff*
Anyway we had
pizza de france
for my farewell lunch.. Nice pizza! Rekemen to order.. Had order the pizzas few times..
On the brighter, I have 4 days to rest before starting my new job this coming Monday, 16th Jan..Yeahoo! A new beginning in a new job field! No more in call centre environment.. Had enuff of it! And one thing for sure, my partner in crime is working at my new werkplace there too! Am so looking forward lunching together with her!! *wink partner in crime* Shoppings & eating together! hehe... If you guys know who my partner in crime, you shud know where she is werking..so there I am werking in the same company.. :)
Let's talk about Hari Raya Haji... I baked Chocolate Fudge Cake on eve of Raya Haji.. My rajin-ness came so I baked 3 trays of it...On Raya Haji itself, we spent our Raya Haji at MIL's place as well as my Nani's place.. Went over to MIL's place at 12pm... We have our bfast cum lunch there. MIL & SIL cooked ketupat, rendang ayam, sambal goreng pengantin, sambal satay & lemak lodeh.. Over at my Nani's place, we had the old time feveret, Briyani Dam..
hingga menjilat jari youuuu
.... Anyway Aidiladha this year is the same as every year except that this year we have Alisha with us.. Last year I still remember that I was carrying her in my tummy and at that point of time, I was in my 8 mths.. With heavy stomach, I felt so lazy to go anywhere.. hehe... And a year has past....And this year, we gonna celebrate 2 Hari Raya Haji. The next one falls on 31st December 2006... wahh!
Okay lah..Now let the pics do the talking... I shall take my leave for now.. For more pics, pls visit my
multiply
...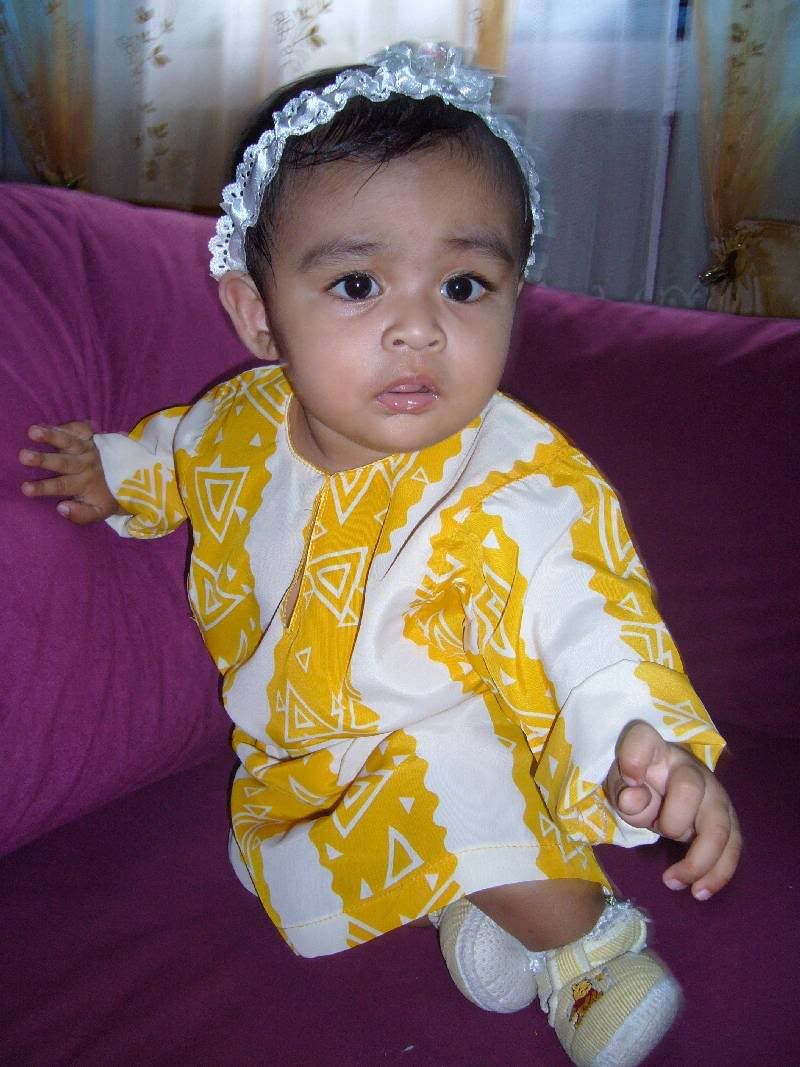 Alisha in yellow baju kurung..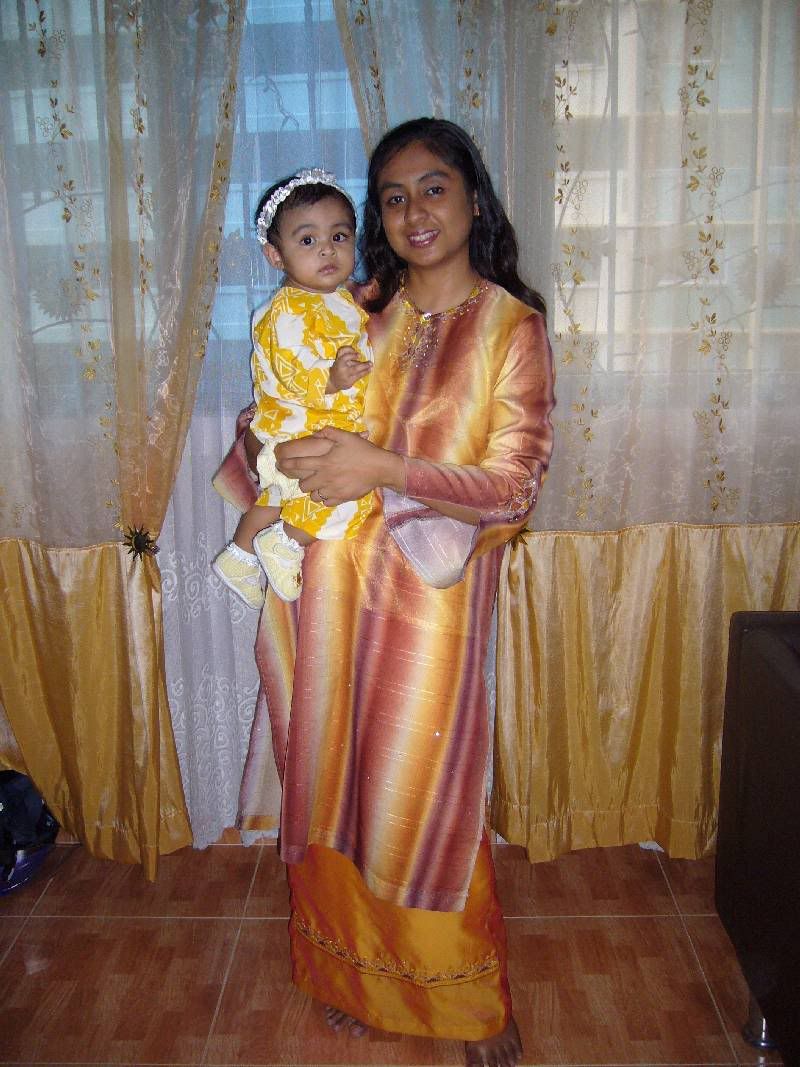 Alisha & Mama..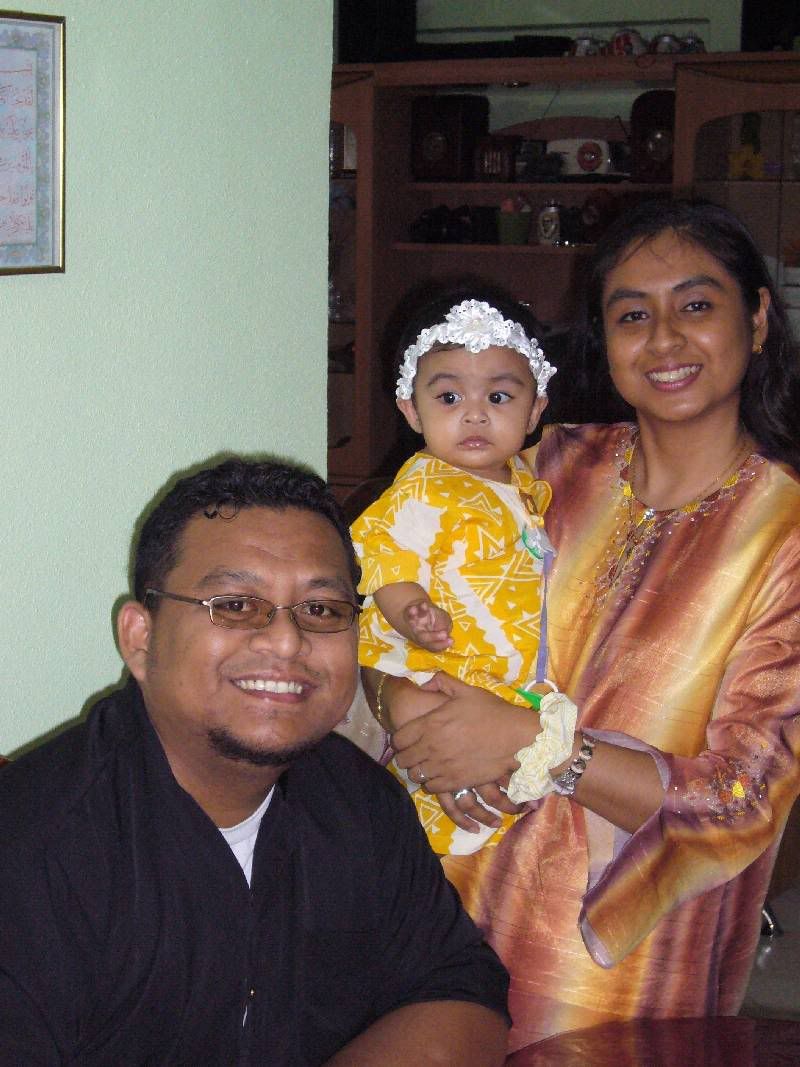 Abah, Alisha & Mama..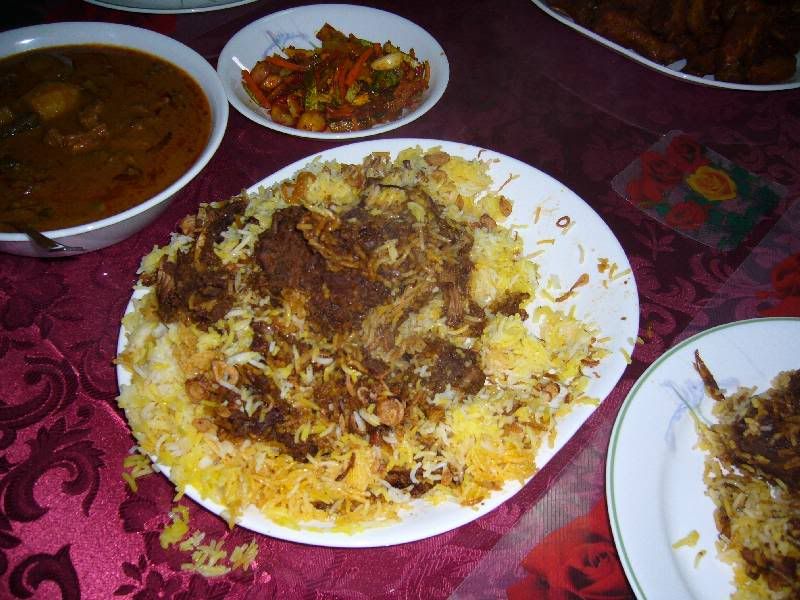 The yummylicious Nasi Briyani Dam..