See!! My Kenit has become Mami Jarum U know!!! What I did was to take out her jewelleries and put on for her.. And snap some pics of her putting on the jewelleries.. Dah mcm Mami Jarum Junior plak! hehe.. Mentang2 Atok Bedok dia baru belikan gelang emas di Golden Chance last Saturday..So apalagi, bukan main posing lah si kenit menit kita nie!! hehe..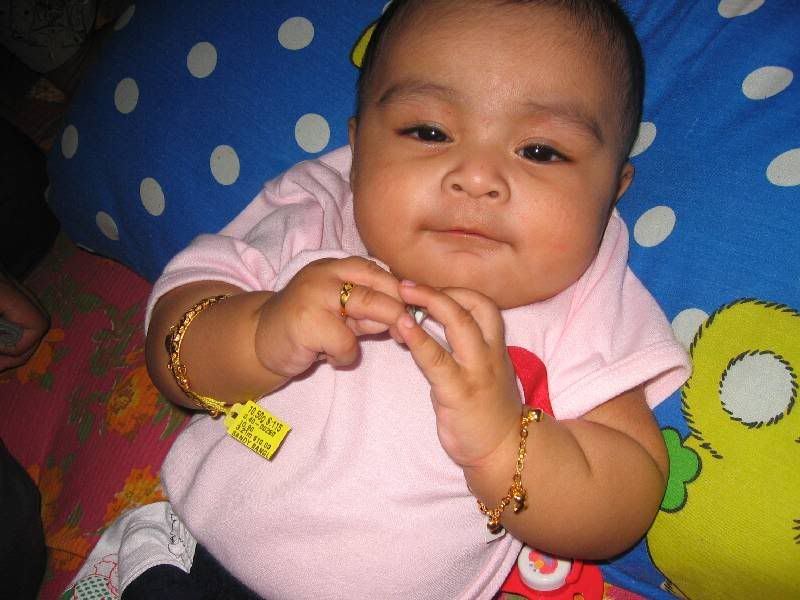 "Ohhh I sungguh suka sekali!"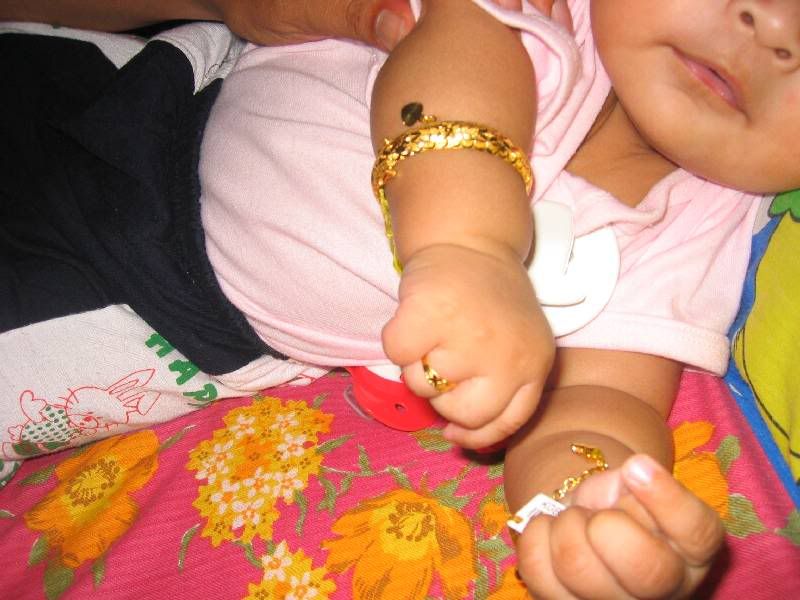 "Cantik tak gelang emas saya??"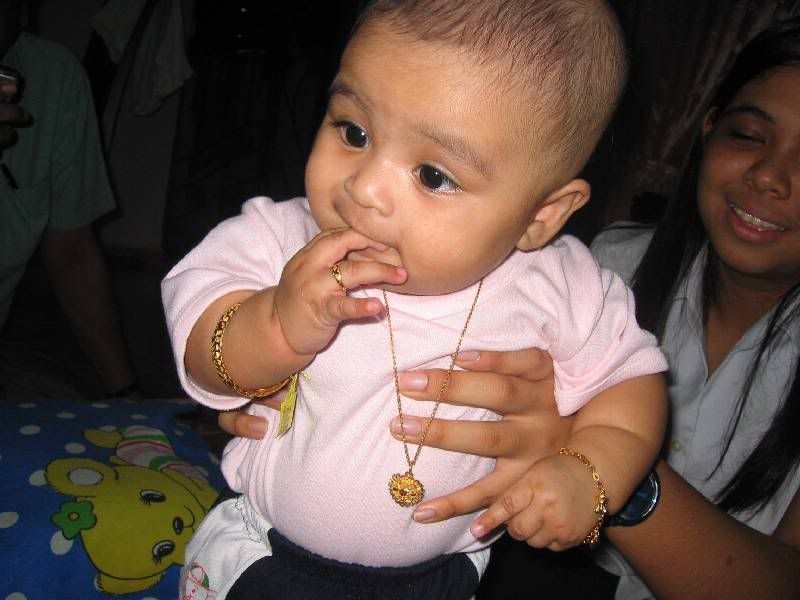 "Hmmm..apa lagi yg kurang ye?"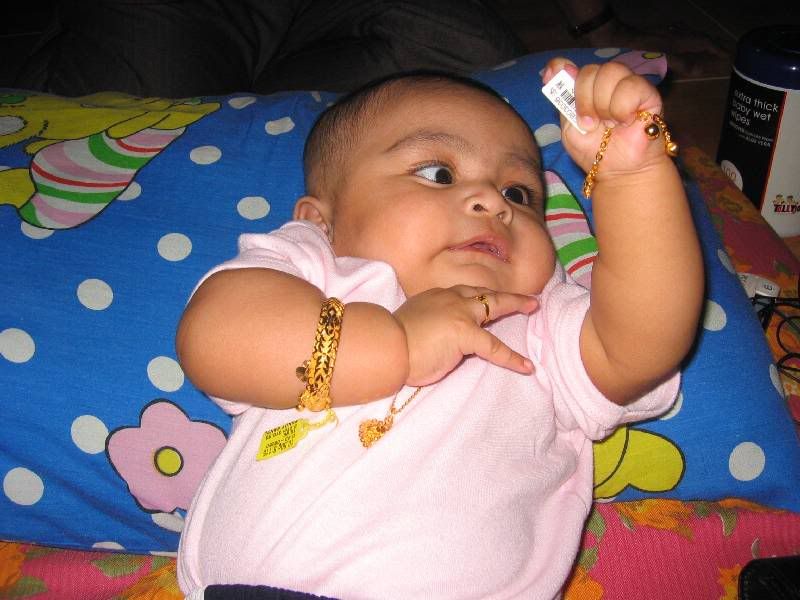 "Eh! Lawa lah gelang ini kat tangan saya"