We're on leave! Yeah!! Sent our darling Alisha over to MIL's place around 10.30am.. Met hir at MIL's carpark and we zoomed to pick up the Besday Gurl at her place... Then went straight to JB.. The traffic was smooth thruout Spore Checkpt to Malaysia checkpt.. First stop to City Square.. had our bfast cum lunch at Secret Recipe.. Konon jer nak makan light food.. Hah kau!! Sekali order heavy food! hehe.. Power!! Sedap!! hehe..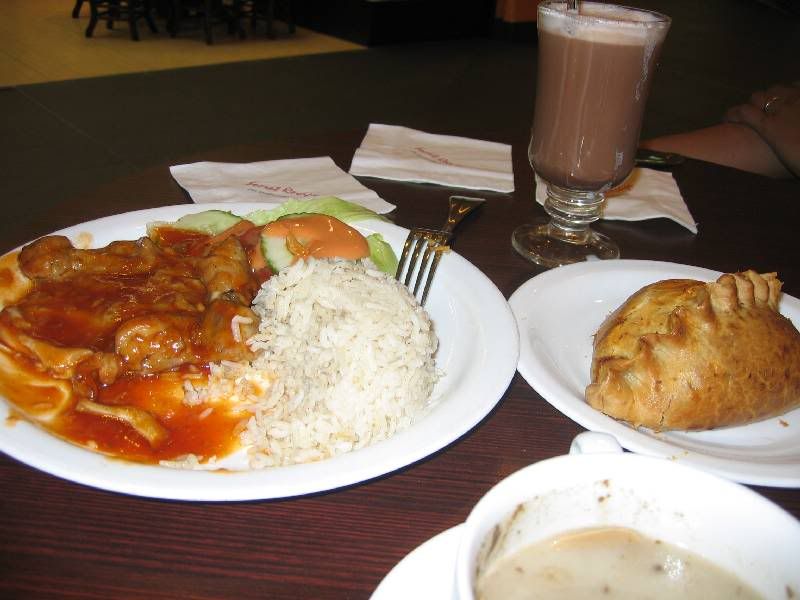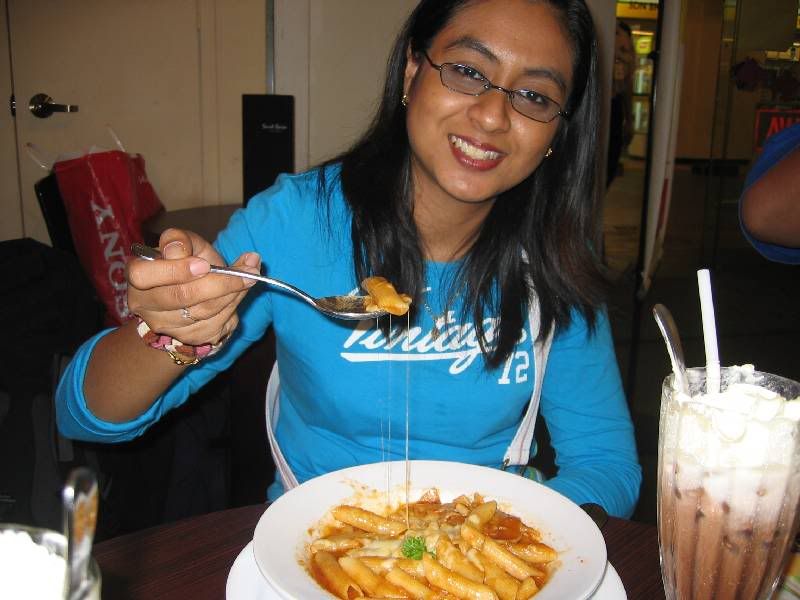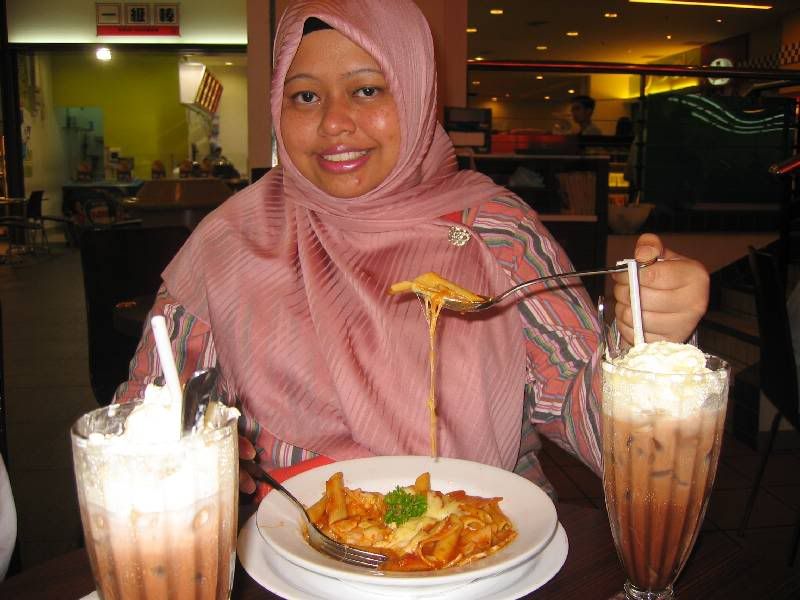 After eating, we went jalan2 for awhile.. managed to grab clothes from Mango.. Cheap2 sale!! Fuiyoo!! Den off to Gulati Shop... Dah sama cam Masjid India ah bila masuk! Many2 nice kain! Menggoda iman betul! hehe.. I managed to buy 2 kains & 1 kain for Alisha... Got the same material for me & Alisha.. So bleh ah pakai sedondon bila raya nanti! As for the besday gurl, she dunno wat kain to buy so at last we have to let her choose one kain tat she likes and we at ewah2 bought her the kain as a present! Hope you like the idea of giving you the kain for yur besday ya! ;)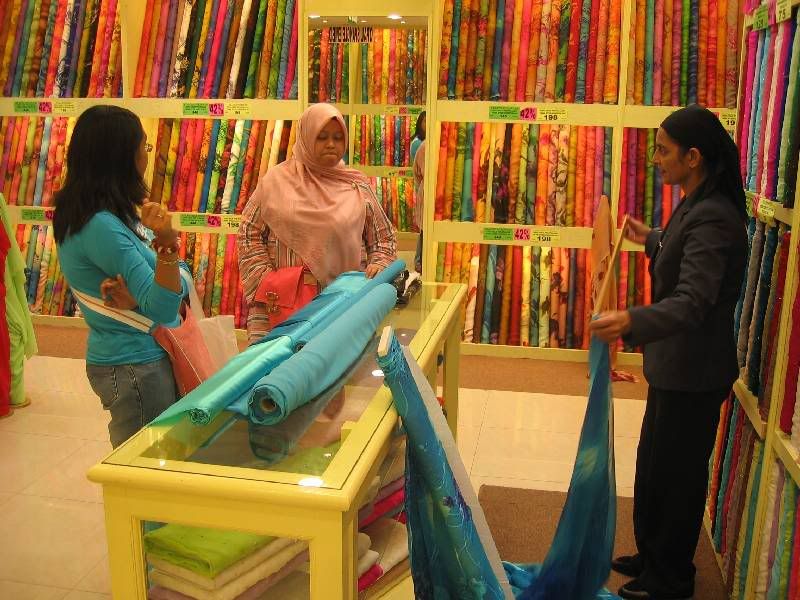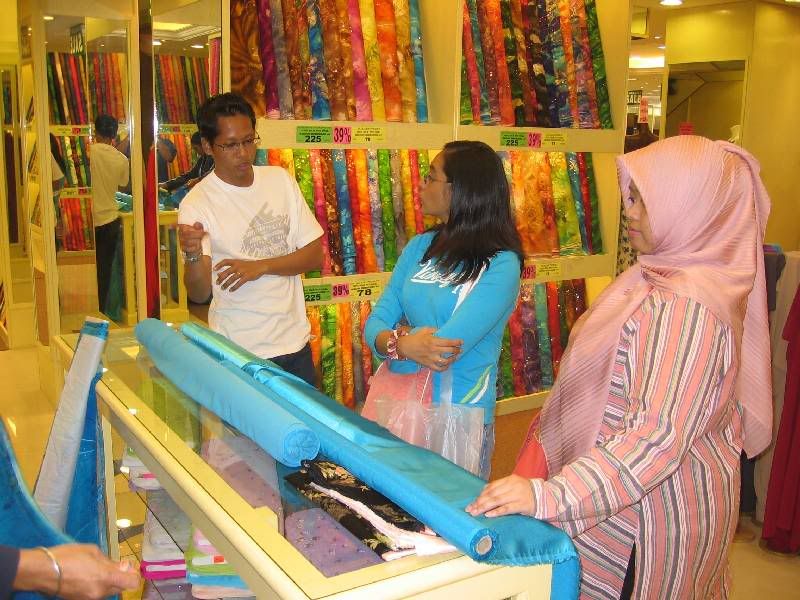 After tat, we went to Giant Tampoi... Did some shopping... Den makan durian outside Giant.. mak oii! Punya lah power itu durian! Durian Tembaga beb! Isi dia oren2.. iskk! tak terkata bila dirasa! :D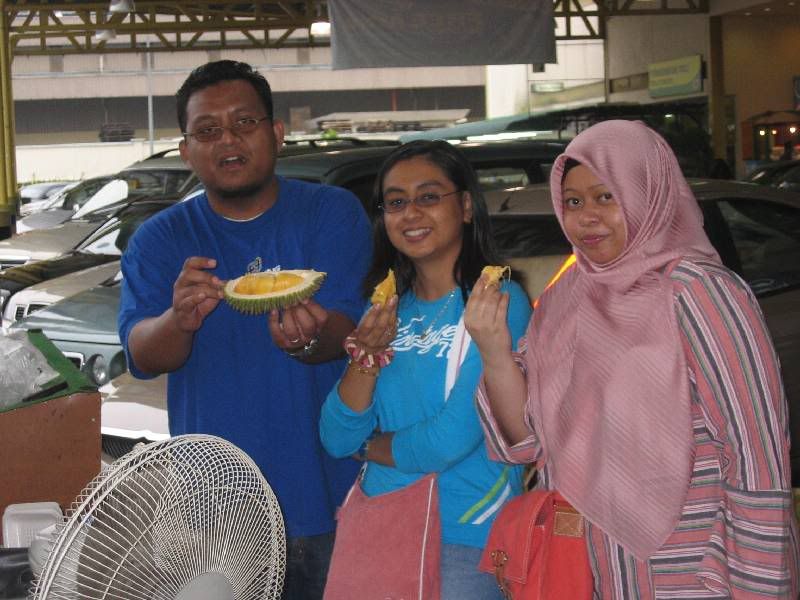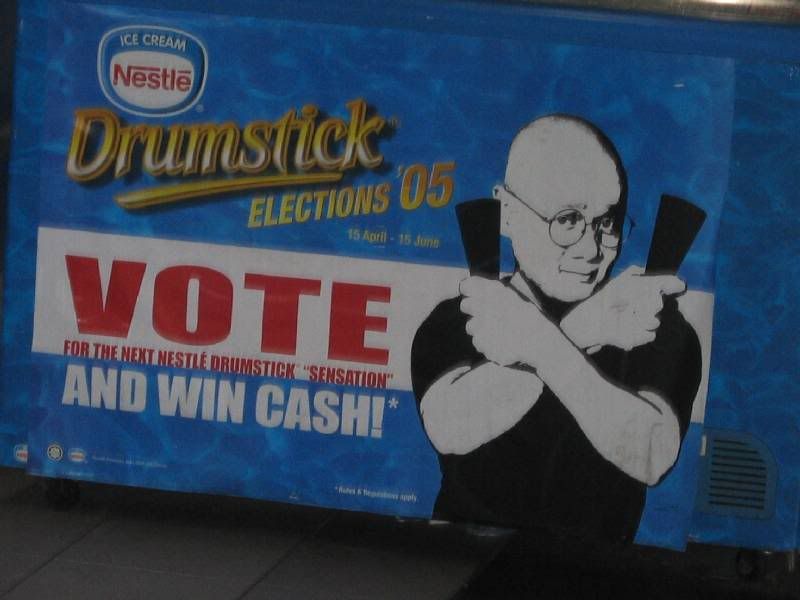 The Drumstick Man looks like our fren, DB! haha...Sama lah! :>
Our next destination, Pelabuhan Tanjung Pelepas.. Bukan nak pi atas kapal ker apa, ni nak pi makan Seafood ah! hehe.. We reached there nearly 6pm.. At first we tot of going to Saujana Restaurant.. sekali tutup dah!! So we went to Yeo's Family Restaurant.. Ordered lotsa food! Dah macam makan 10 org nya! hehe.. We had Chilli Crab, Fried Rice, Baby Kailan, European Style Prawn, Hotplate Beancurd, Baby Squid, Thai Fried Chicken, Steam Fish & 1 jug of Orange Juice! Makan sampai mabuk seh! hehe.. hir is our defending champion!! He can eat alot ah today! hehe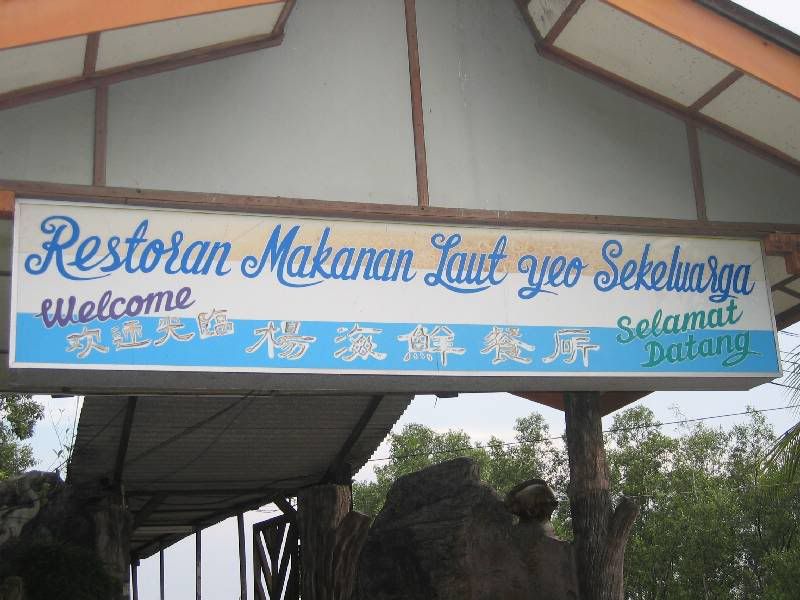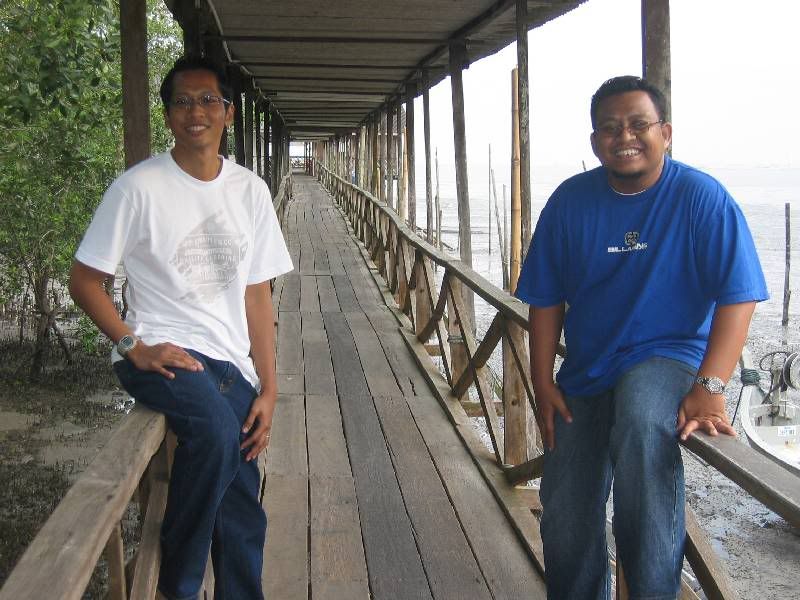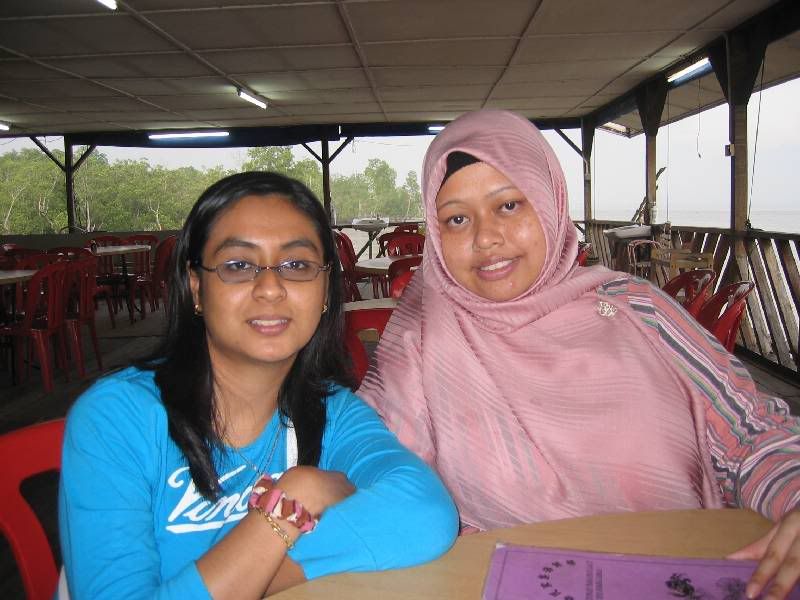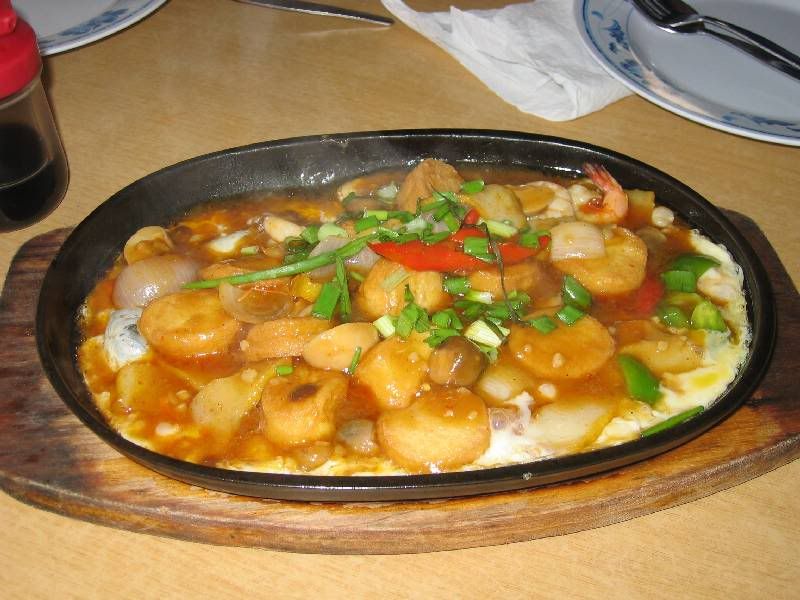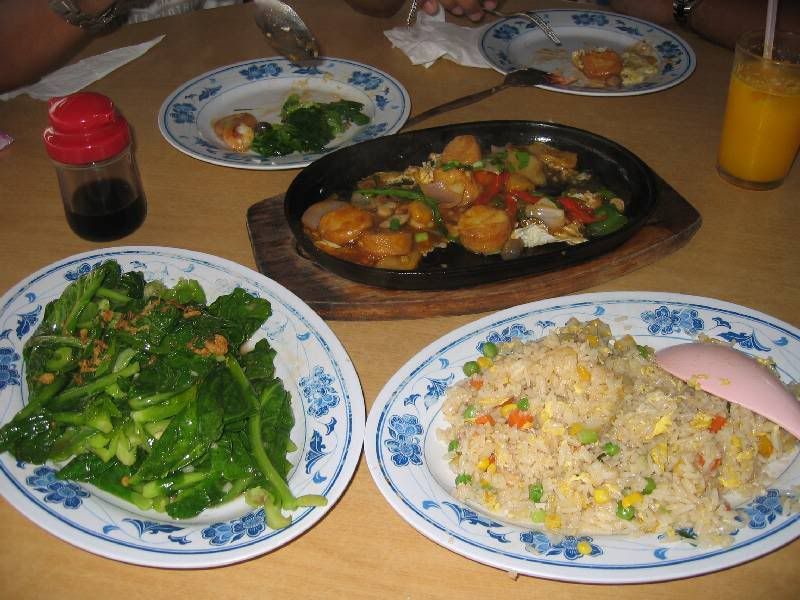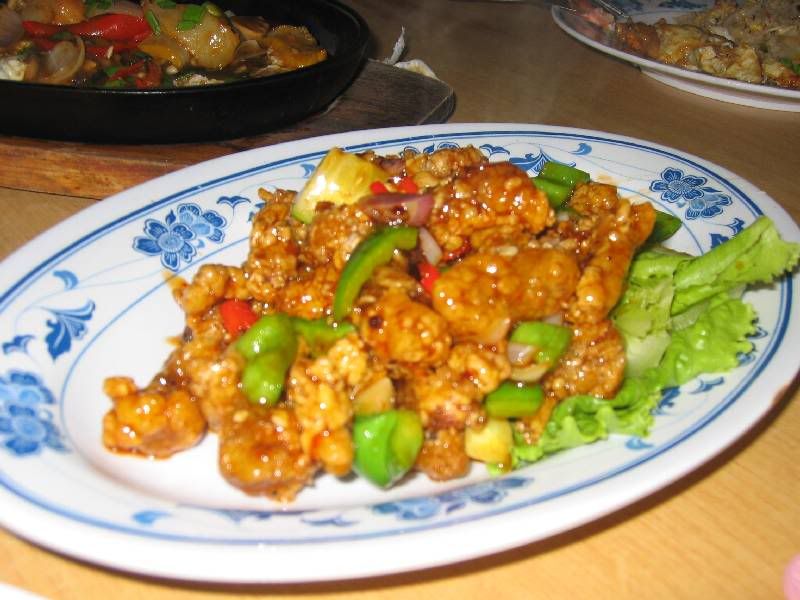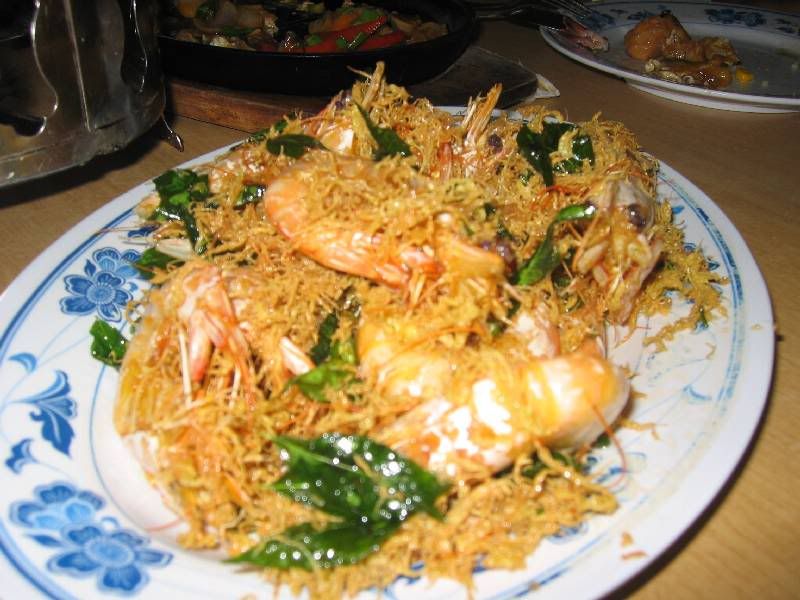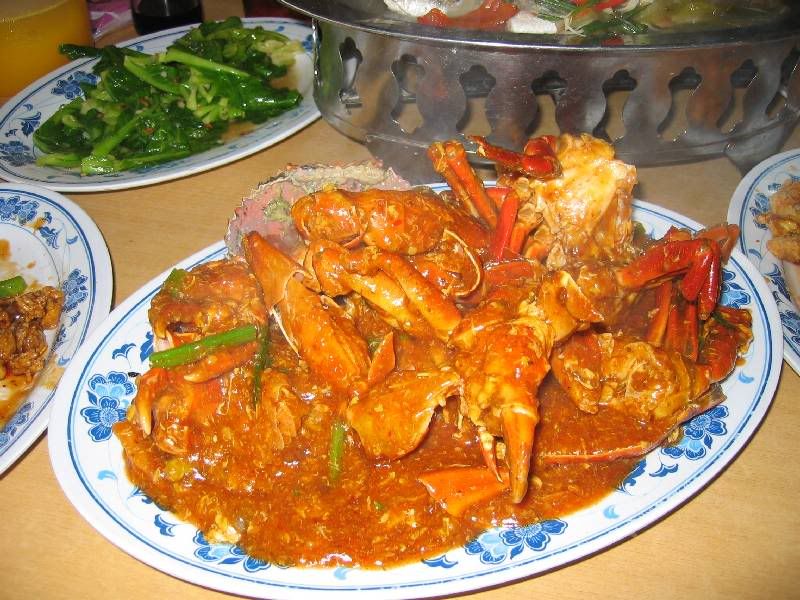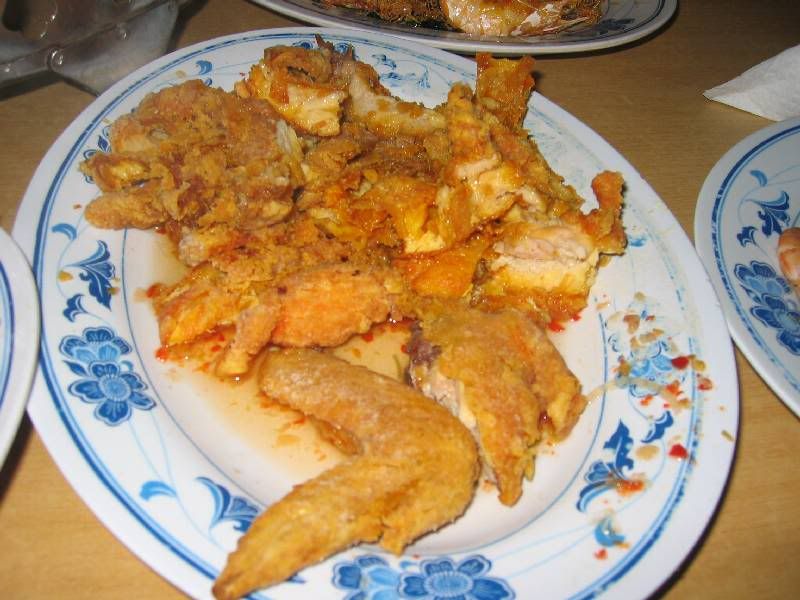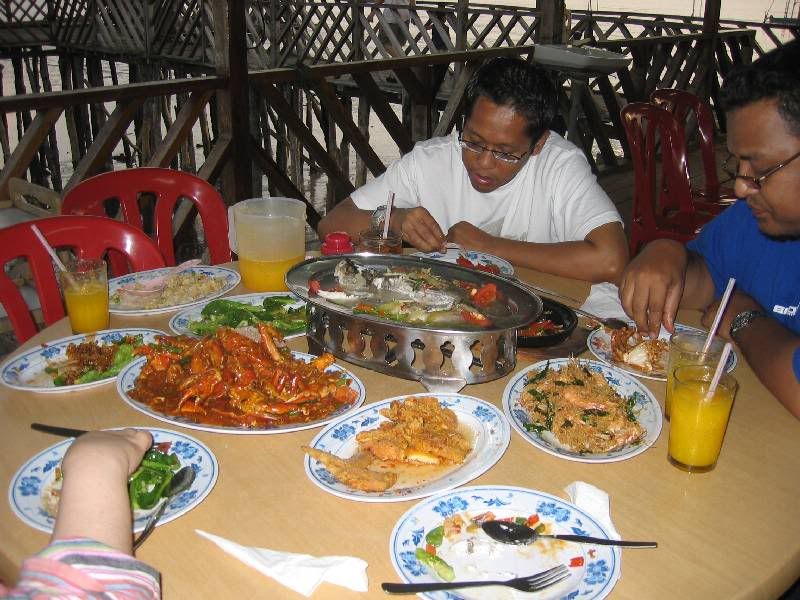 We made a move from there around 7.45pm... Top up petrol and zoom back to Spore via 2nd link.. We send the besday gurl first den hir.. Fetched Alisha den went home! Now feel so kenyang and sleepy! I feel tat I'm fat oredy!! Asyik menyekik jer lately! hehe.. Asal kuar jer makan!! isk isk isk! *shake head*
Kay lah, better stop here lah! Mata sudah stoinky liao! Tomoro gonna be another round of makaning again at Rice Table.. We @ ewah2 gonna celebrate kissy's besday there! Makan lagikk!! isk isk isk... hehe
Have a great weekend!! Papai!