We attended Rian's birthday party this afternoon! The birthday bOi seems sooo energetic playing with balloons.. Met cahayamata & family and also Dnora there for the first time.. Thamrin & family & also mk & family were there too. Got to meet 2 ex Ping Yians there too! :)
Soon Rian was feeling sleepy and get a bit cranky.. So the besday bOi has to be put to sleep first.. While we were waiting for the besday boi to wake up, the mak budaks and bapak budaks busy entertaining the 3 toddlers who were there... Alisha, Aaryan & Dayyan... We were laffing and giggling on their "keletah-ness".. And my Alisha was sooo hyperactive just now!
Finally Rian woke up at 5pm.. Mama Rian quickly set up the table for the cake and all of us sang a besday song for Rian.. Rian looked sooo masam lah!! but cute of cos! ehehe.. After the photo taking and all, the 3 of us made a move. We went to Concourse to buy Alisha's fren party pack for next week birthday bash! This Mama of Alisha getting so excited upon seeing the stuffs there! After taking near to an hr of shopping, we finally mad eour way out from Concourse. Headed to Jubilee for Nasi Briyani... That's our dinner.. Then off to MIL's place for awhile den back home...
Hubbie watching the soccer between Liverpool and Man Utd.. Currently Man Utd down with 1 - 0.. Iskk..When will Man Utd gonna score?!! iskkk... Hubbie and I are rival when comes to soccer.. He supports Liverpool while I support Man Utd.. Wonder who will Alisha support when she grows up ah! *errrmmmm*
Okay shall end here! Enjoy viewing the pics. For more pics, pls click
here!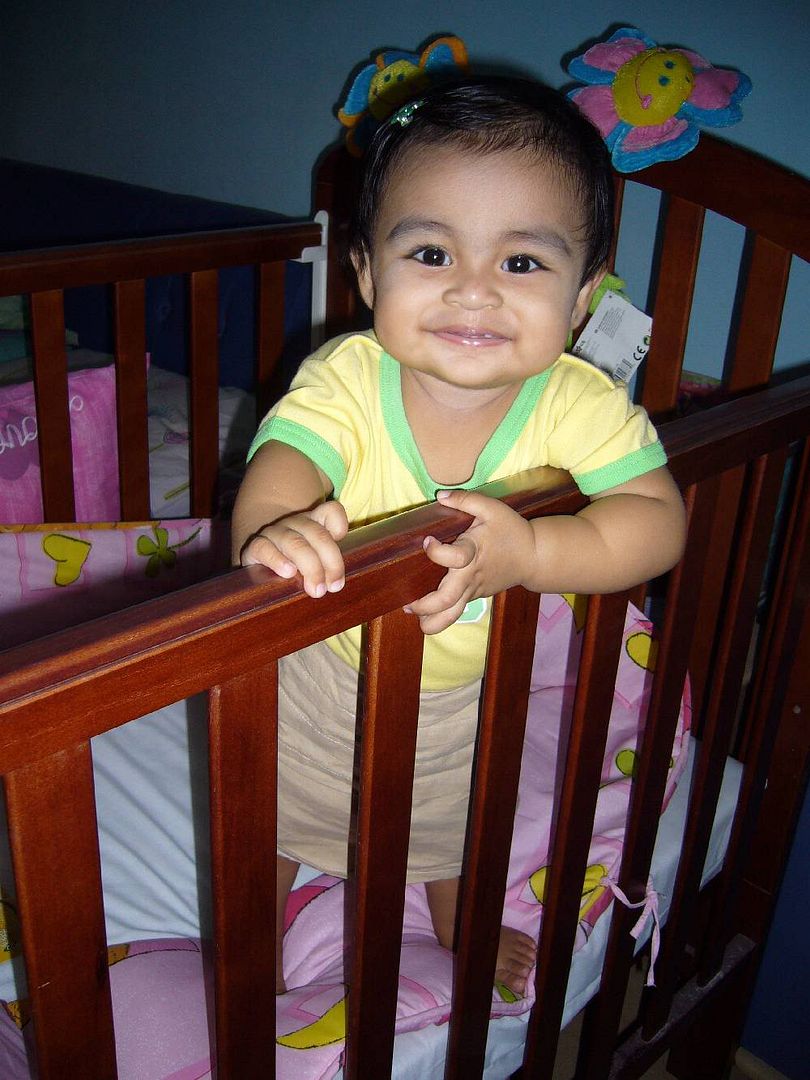 Alisha ready to go out!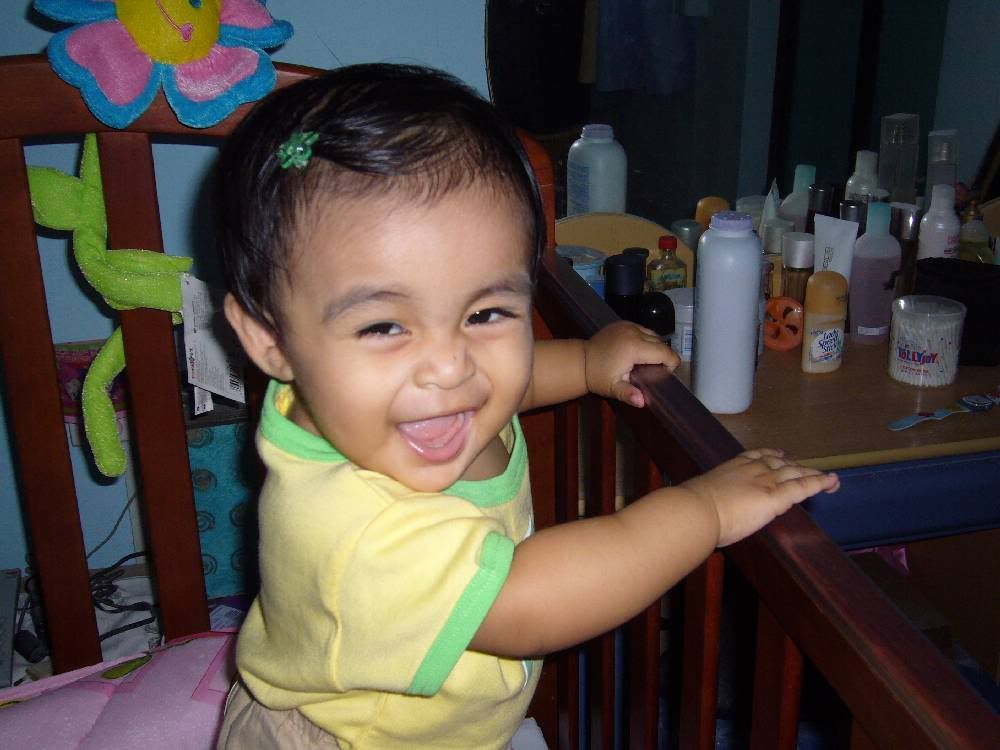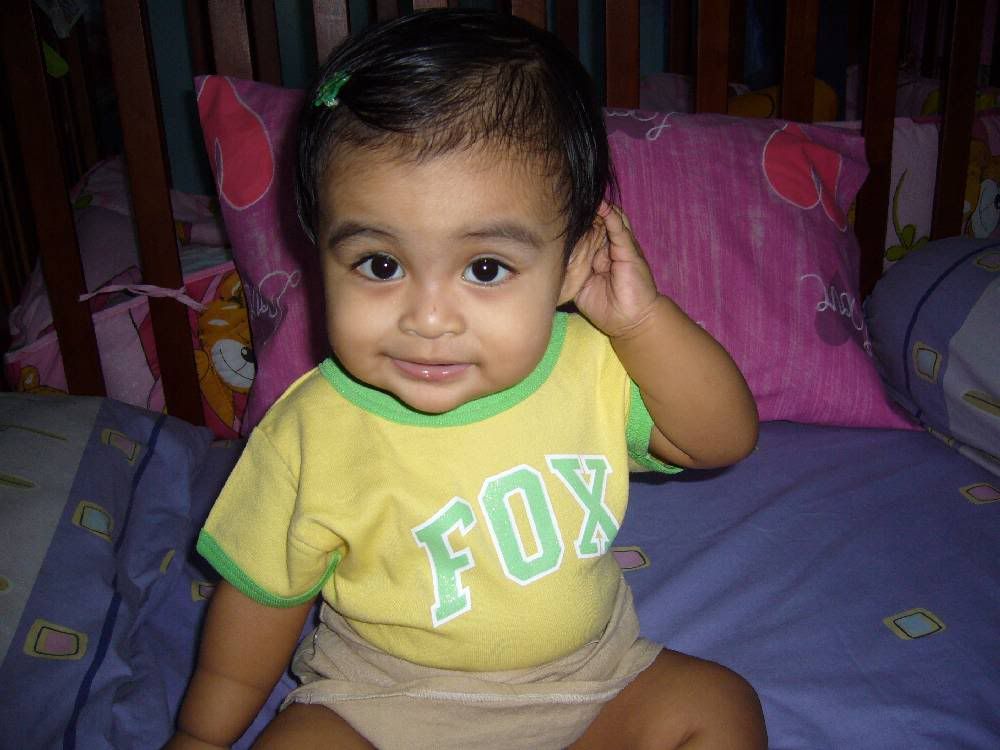 Her mentel poses..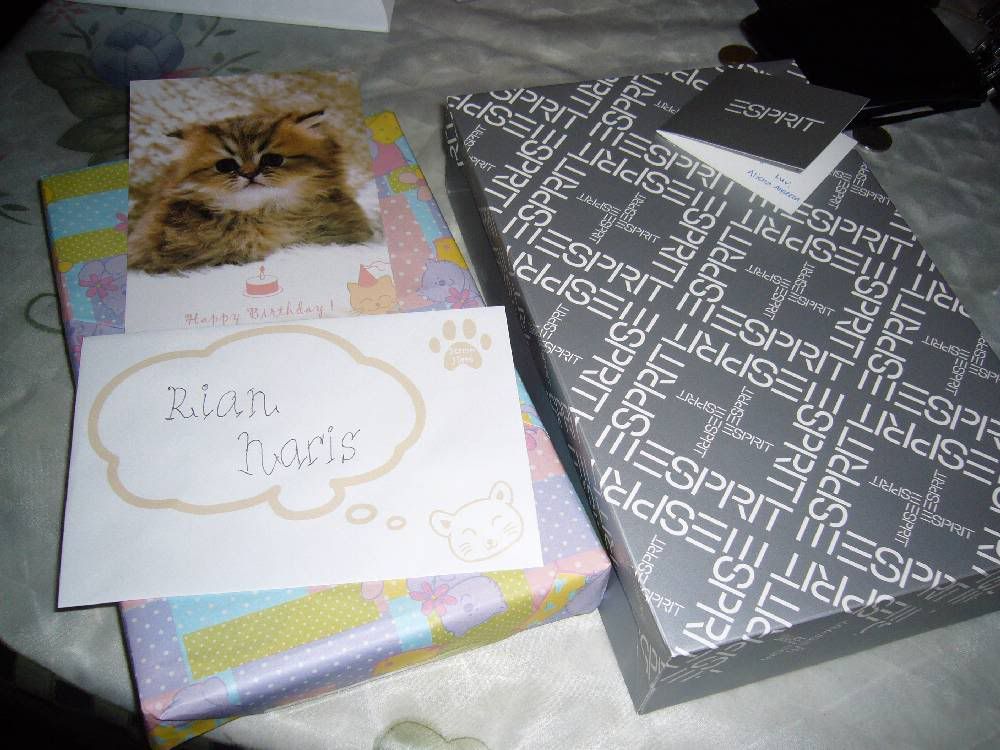 Rian's present. Left - By Aunty Aliyah & Aunty Frina, Right - By Alisha Ameera :)