Woke up at 8.20am as Icah has crawled over me! No chance to wake up late now! After entertaining her and gave her bfast, I bath her. By the time hubbie has woke up and I put Icah under his care while I started preparing bfast cum lunch... Cooked Bee Honn Hailam, wantan and prawn fritters wrap in wantan skin. Wantan and prawn fritters were taught my my kolig... So I soo berkobar-kobar wanted to do the wantan.. hehe..
After settled everything, I feel soo satisfied with the result. Had bought the Sweet Sauce to be eaten with the wantan. So lunch was served and at the same time fed Icah with her porridge.. Seems that hubbie liked the wantan and the prawn fritters.. *grin*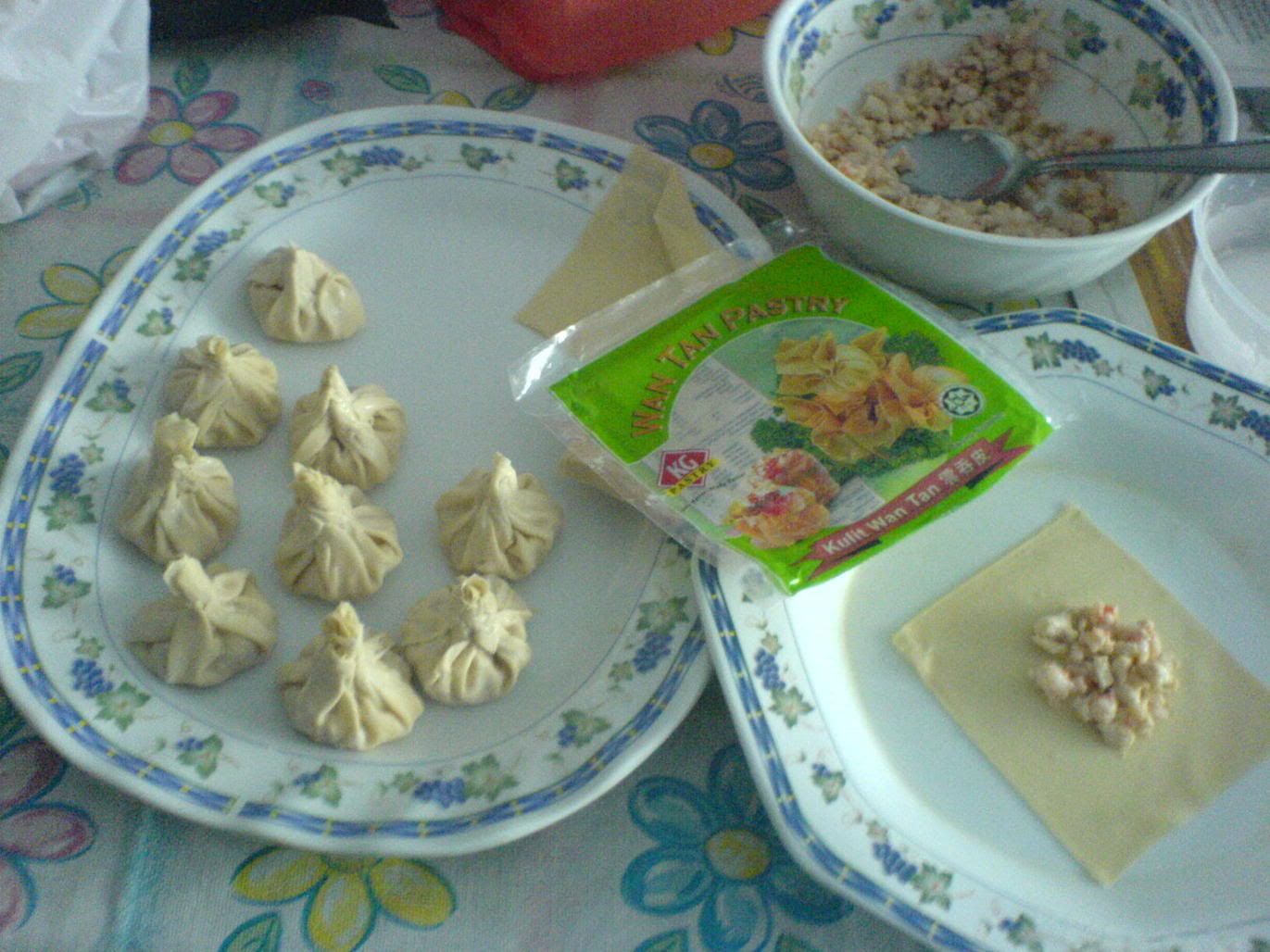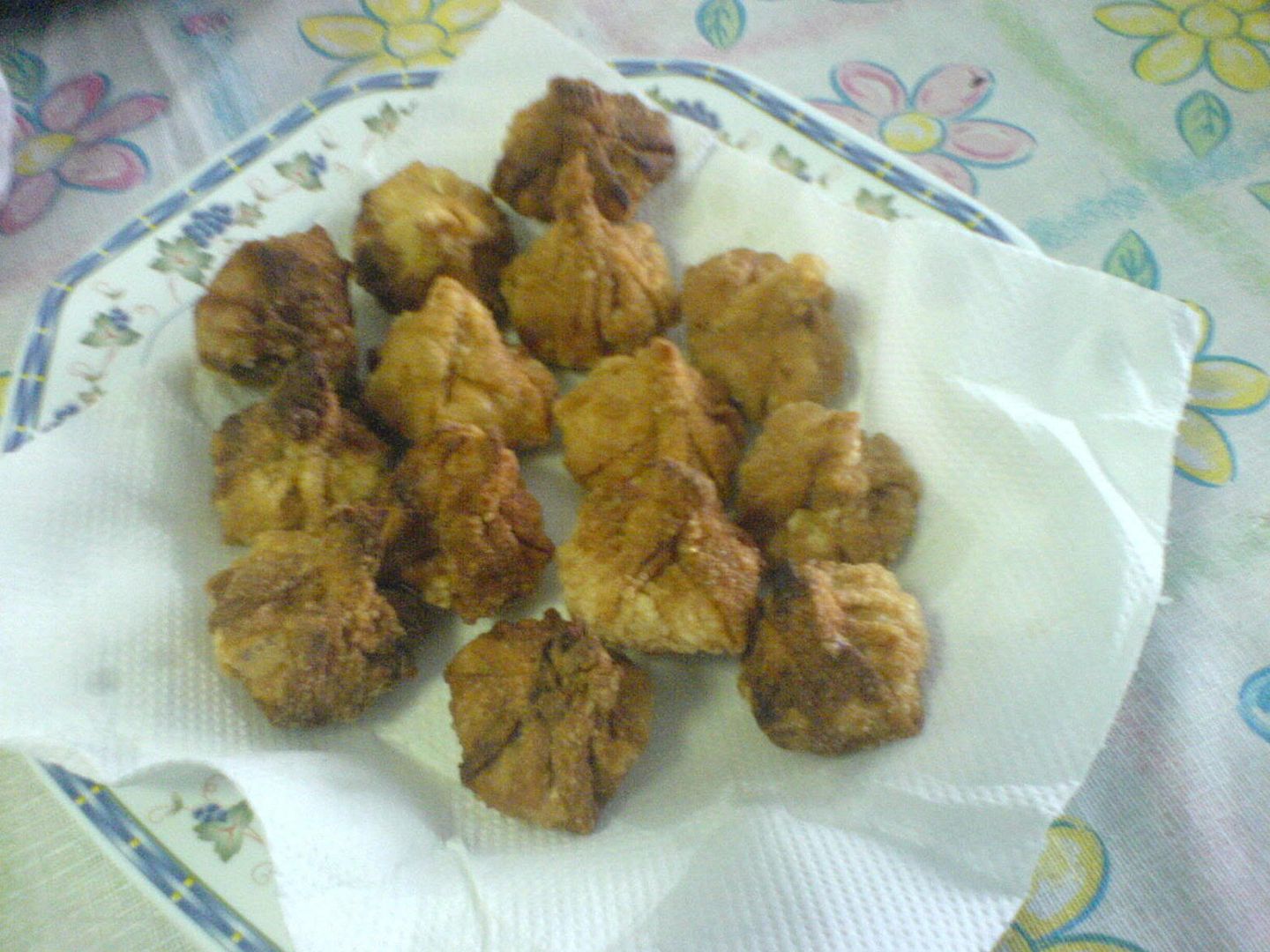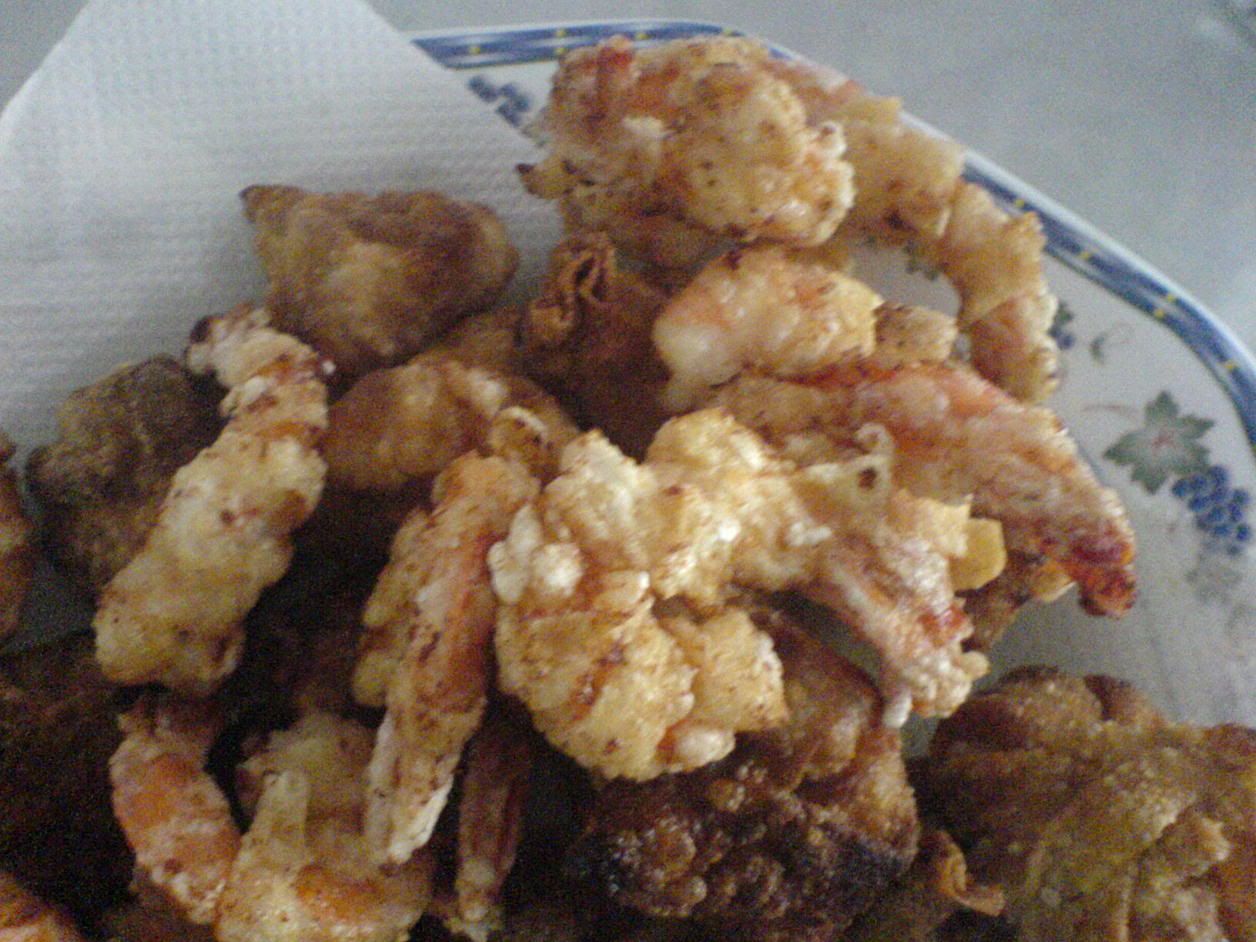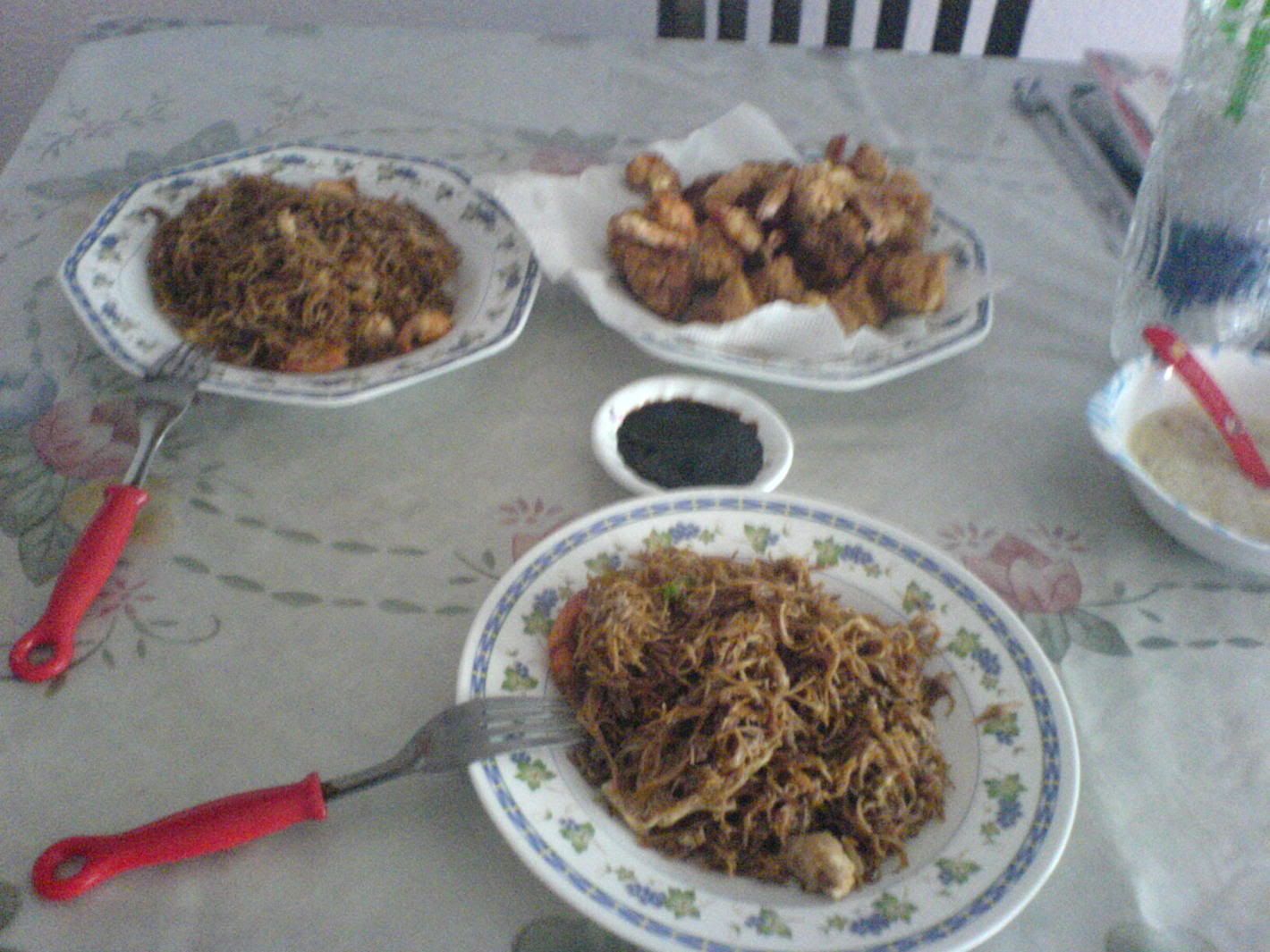 At 2pm, I put Icah to sleep and I took a nap too as I was feeling groggy due to my flu and coff and also my "bestfren" came.. I sooo lepak even after Icah woke up, hubbie has to take care of her as I continue my sleep.. Finally woke up at 4.30pm as hubbie has promised Megat and hir to go Sim Lim. Feeling blury, I woke up and washed myself. Hubbie has to bath Icah.. At 5.10pm we went out.. Headed to Sim Lim den to Funan then to Raffles Banquet for dinner. Then we dropped by HomeTeam chalet (former Singtel chalet) to pass present for Lil Qaisara. Was so sorry to both Irshad and Nazirah as I was soo lembik to attend the 1st birthday party for Lil Qaisara.. When we came, the besday gurl has fallen asleep.. Icah got her "ole-ole" from the besday gurl parents. We too get something from them. Went off after catching Irshad and Nazirah for awhile..
Alisha was so sleepy by then... By the time we reached home was around 11pm.. After washing up and put Icah to sleep.. Now I have the time of my own but was alredy feeling so sleepy due to the coff syrup.. Shall off to my dreamland now! Till then! Adious!!!