Just reached home.. Am feeling very tired.. This week was a tired and sleep week for me.. The tot of sleeping early comes to my mind every morning when I woke up but when nite came, I will tend to sleep late! iskk...
Anyway after work (OT an hr), I have to go over Apollo Centre for a X'mas feast organised by HP-MOM Team. Went over with Eline, Nelita & Masita. The first batch of my koligs went at 3.45pm and they were back only at 5.30pm. That explained why I need to do the extra hr... Took a cab down to Havelock Road. Was half hearted actually wanting to go or not.. Both me & Masita wanted to escapte but a NO by our TL.. Kes terpaksa lah ni...
We were greeted by some of the HP-MOM staff. Did the gift exchange den we get to eat the food.. Gosh! The food there sucks actually (for Muslim Halal food)... Fried Bee Hoon was like *bleargh*... But luckily the so called Tandoori Chicken was nice.. I ate that only and the log cake didn't look like one! The sight of it really make us no appetite to eat. We kept laffing & laffing.. But in the end we ate a bit. The taste not that bad apart seeing the state of the cake... hehe.. Worst still, there is no more paper plate and me & Masita have to share the cover of the tray to eat our food and both Nelita & Eline have to use papercups to eat.. haha.. Wat a pathetic way of eating.. And we only have skyjuice for drinks...ekekekeke
Anyway I got my gift among the wishlist that I wanted. A purse.. A nice one actually.. The person who bought my gift was a guy.. He said that he gave me 4 things instead. A purse, tiny weeny mix chocolate & sweets, a band for tying hair & a nice paper bag to fit all the items in.. hehe.. So sweet of him... And wat I have to buy for someone's wishlist?? A CD which cost me $19.90... Supposedly the X'mas gift has a max of $10 budget but I left with no choice as I had to pick a list of wishlist which consists only Audio CD (Orchestra CD mind you) Have hard time finding one but got the last choice at Sembawang Music Store.. But lucky the guy who received my gift is a nice bugger... An Indon guy.. The funny part is that, he wants my autograph for memory sake.. muakakakaka... Do I look like a celebrity?? muakakakakkaka... I like one artist whi just cut an album signing on the cover of the album.. My 3 koligs were laffing their hearts out.. I myself cudn't control laffing!! Anyway it was nice of him lah actually. Cos he said that he have a hard time finding the CD..
Anyway after we had our food, we went off. Time was already 6.30pm.. And I have to take bus service 2 to Eunos where hubbie gonna pick me up there. Back to MIL's place to pick Alisha up.
And now my lil darling is sleeping.... I gotta settle my things before she wakes up for her milk.. Till I blog again! Adious!!!!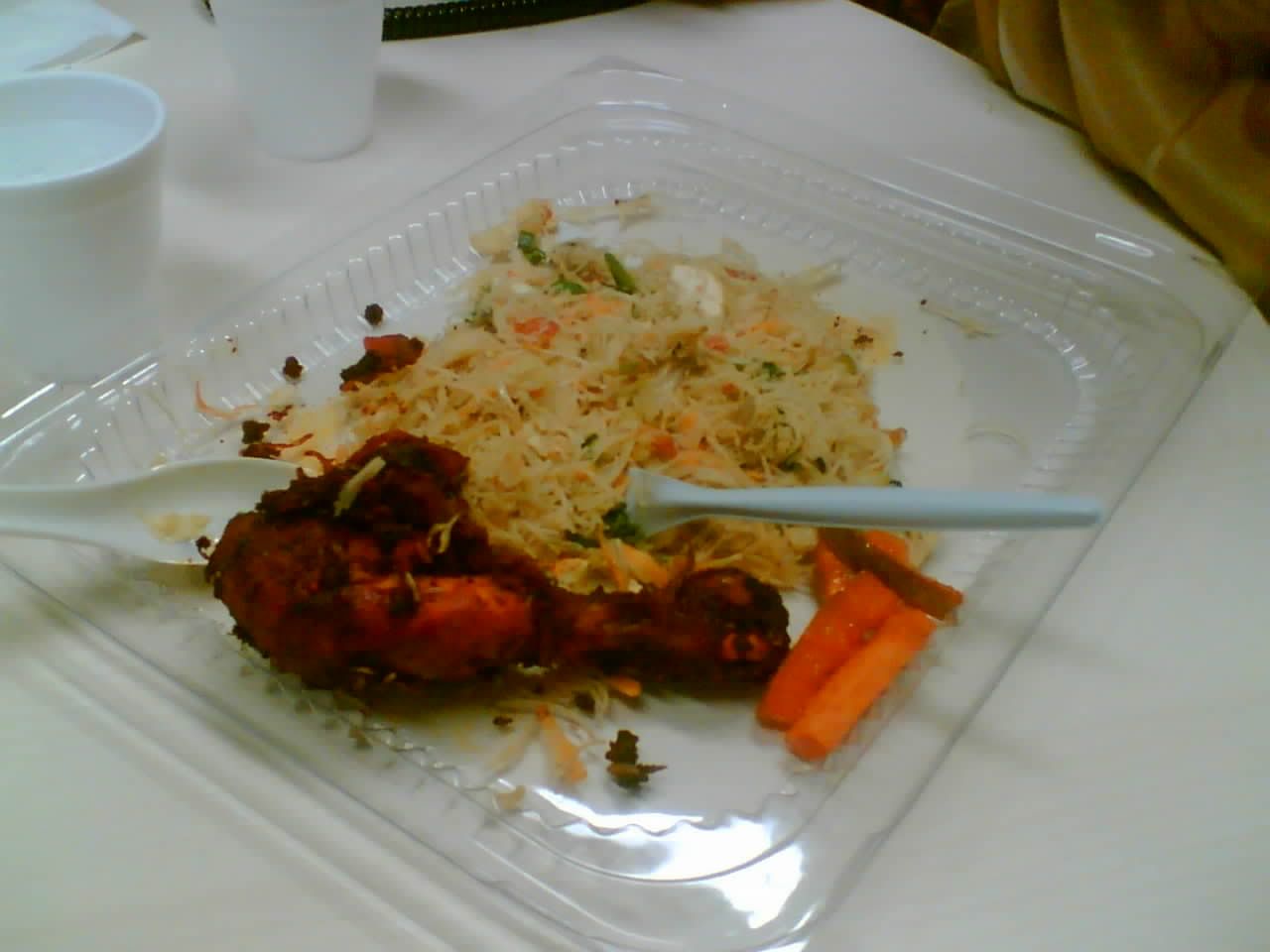 A not nice bee hoon with a tasty tandoori chicken on a pathetic tray cover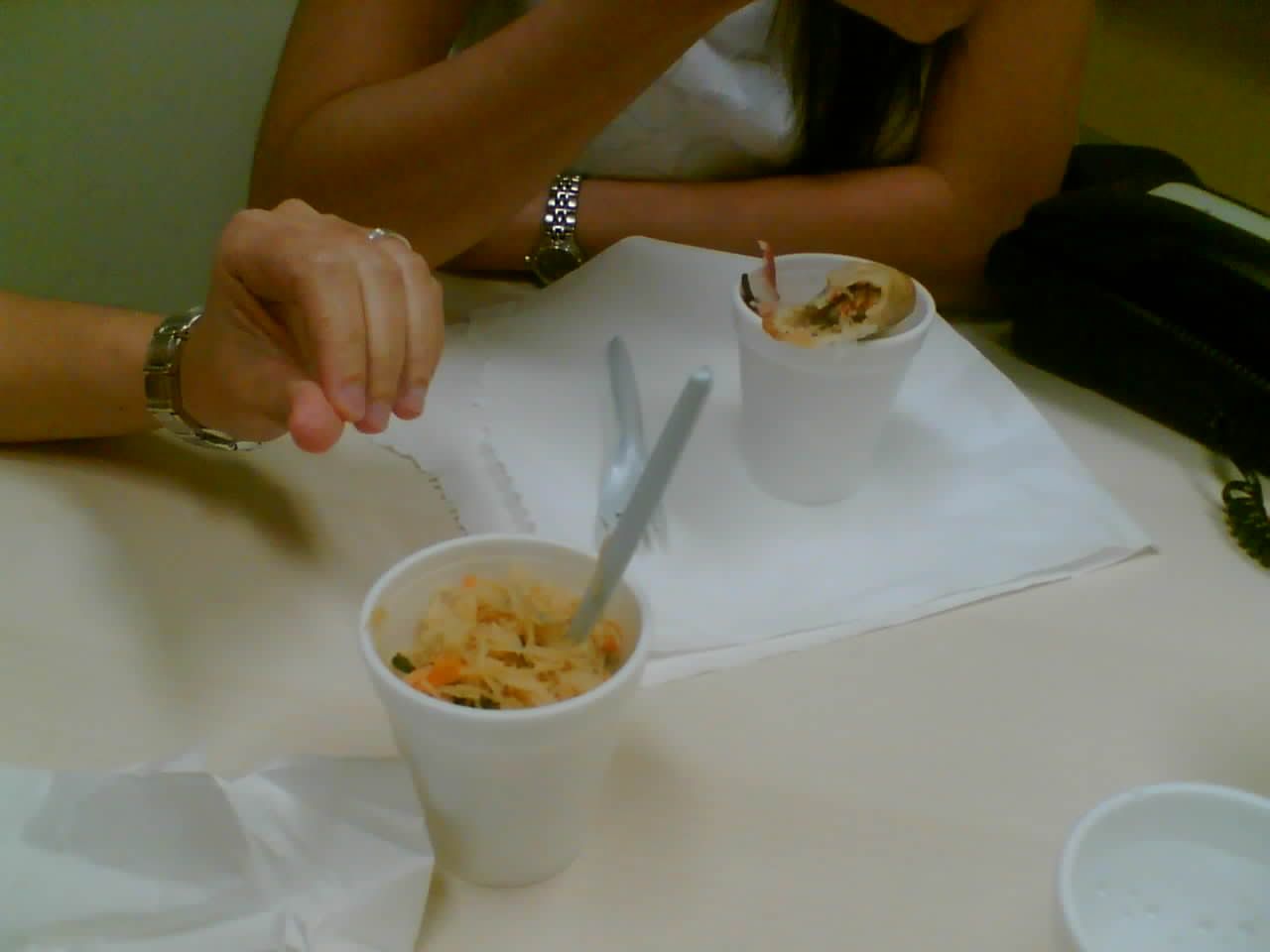 Food in a pathetic paper cups.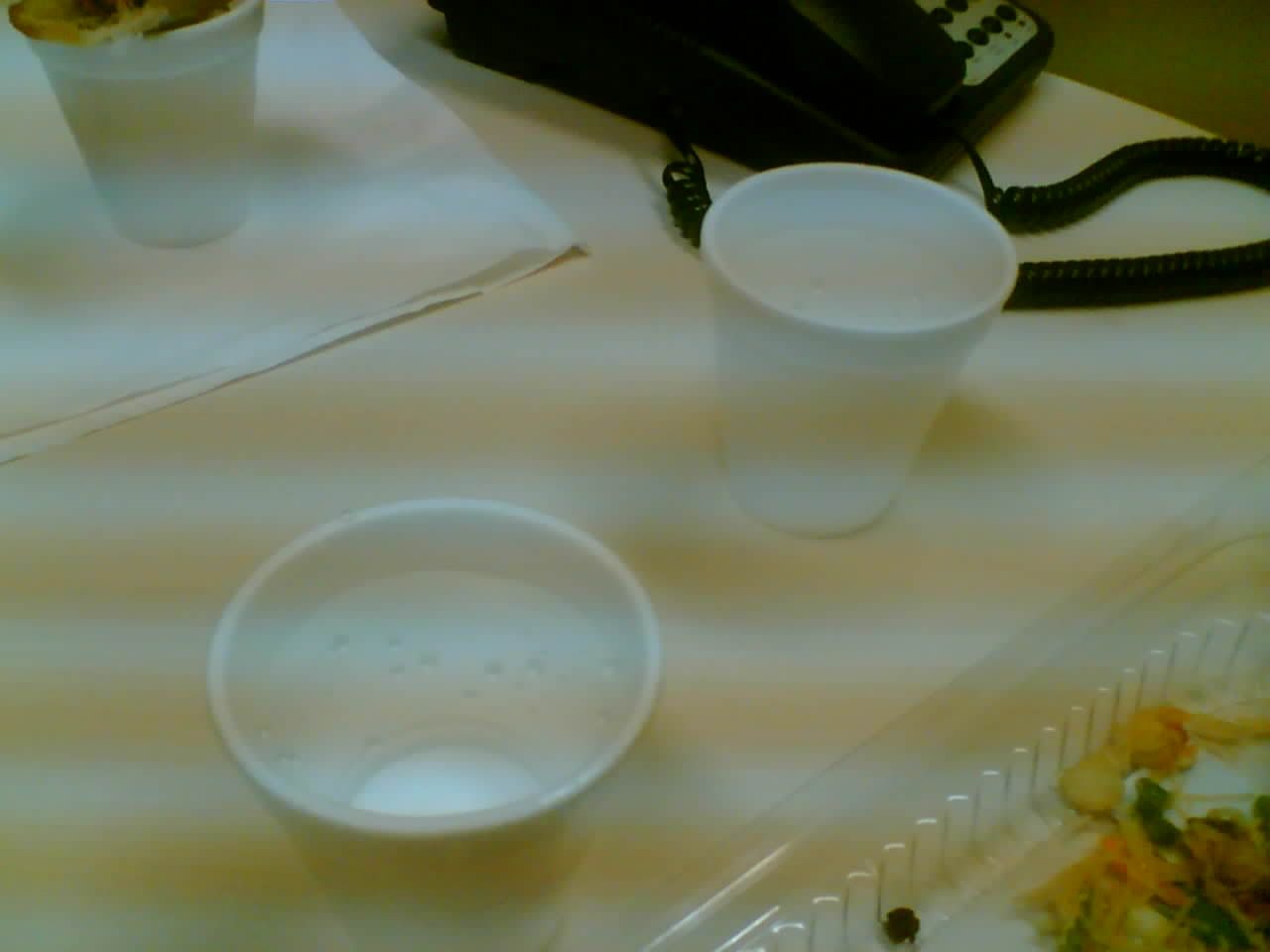 Skyjuice only..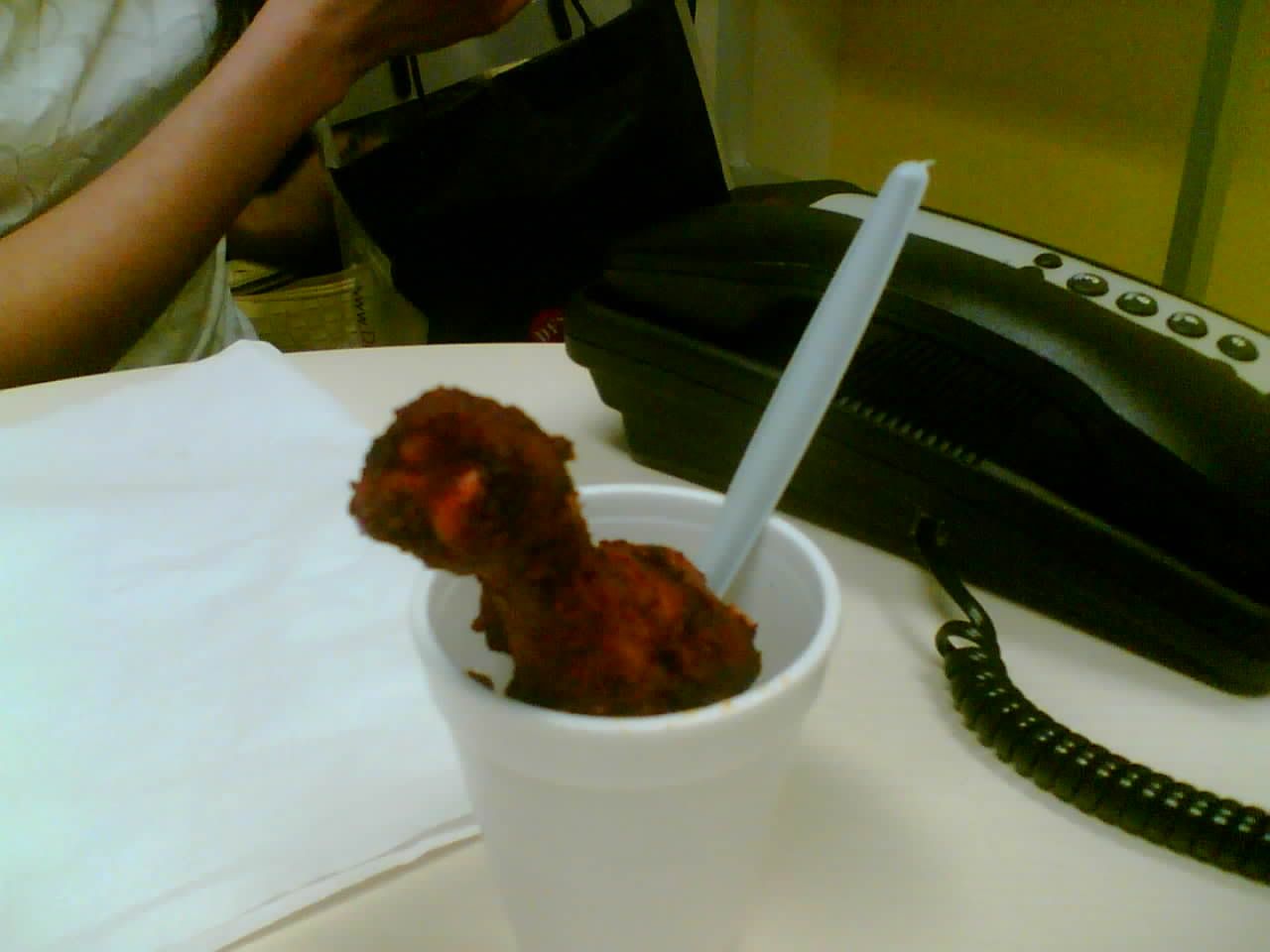 Chicken in a paper cup
Log cake? urrghhh...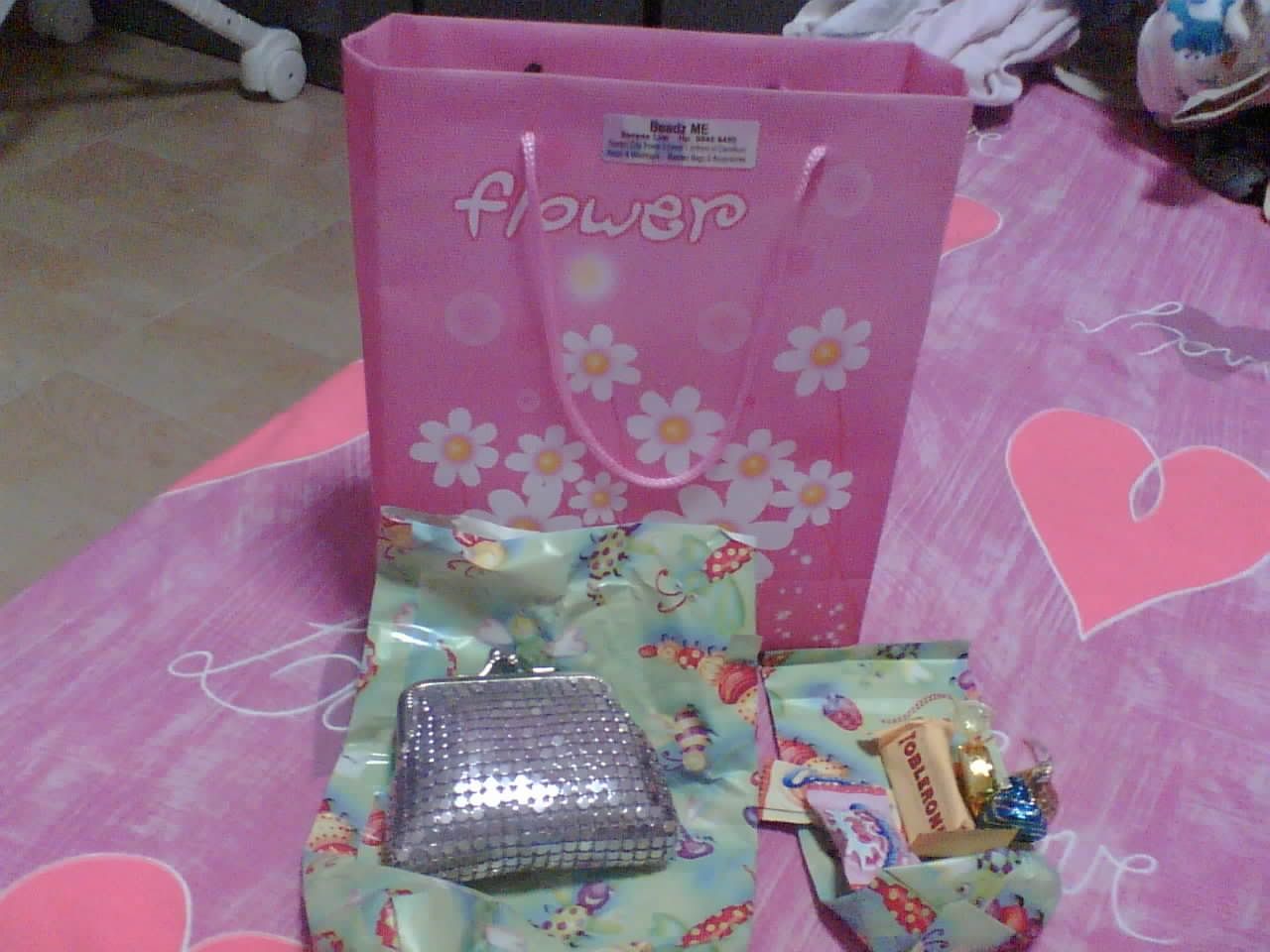 My X'mas gift.. :)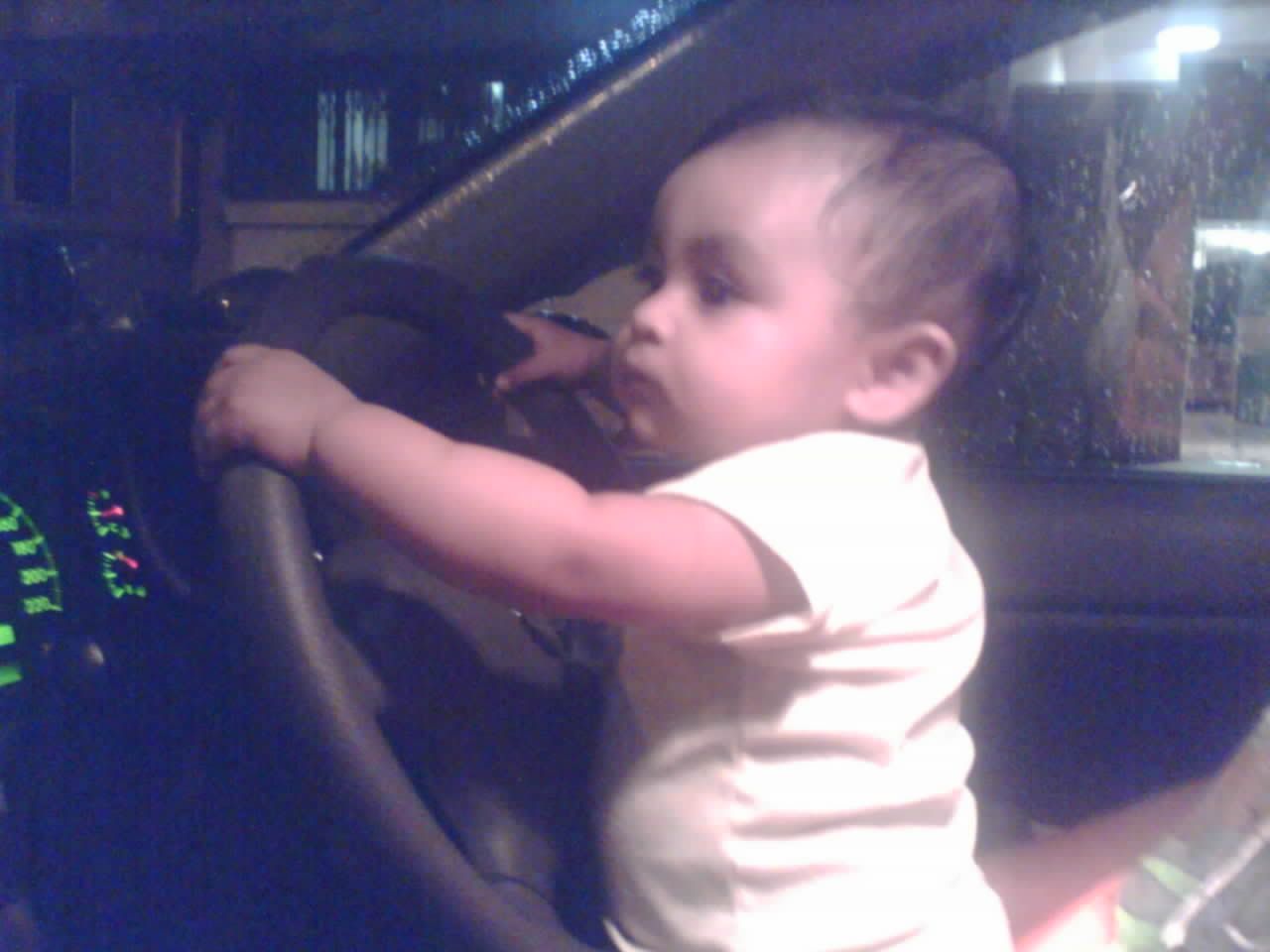 Our Lil' Cerato co-driver.. ;)