Was awake early tis morning as Alisha wants to be entertained! Tak kasi chance langsung Mama dia bangun lambat! So have to goo gaa with her for 1 hr before I get back to sleep and hubby took over to layan her.. Hubbie bathe her while I was asleep.. I really need rest!! Was super tired!
Yesterday went to my aunty's place at Bishan for the kenduri tahlil.. After sending my parents home, we went back to MIL's place... Hubbie's 2 brothers came with their family.. So kecohrable and Alisha was being surrounded by her "fans".. hehehe..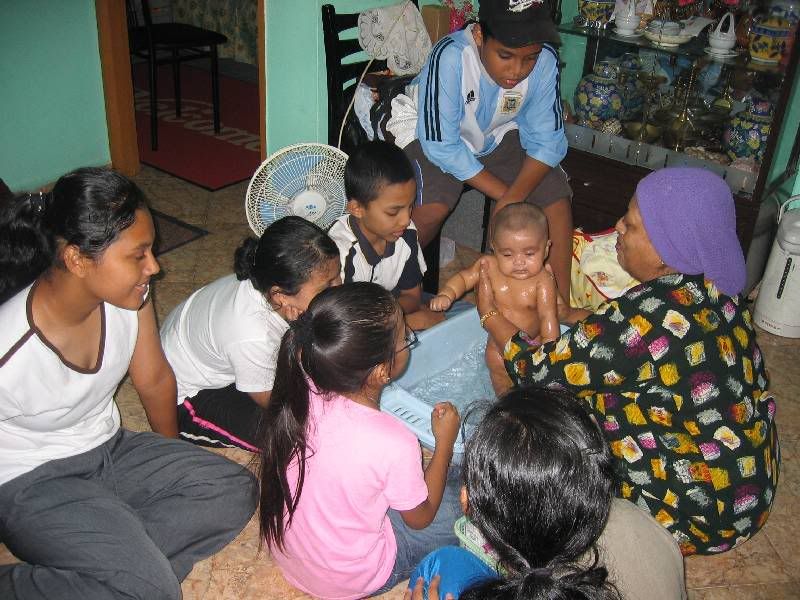 "Alisha Kunci" being surrounded by her fanatic fans!!
At 10.30, instead of going back home, hubby drove to Changi Airport T1 and we had Delifrance for supper... Alisha was wide awake when we reached there ... Luckily she's being very kwai.. After supper, we went home...
This morning, we got ready quite early as we need to send PIL to jemputan @ Bedok South then off we zoomed to eL's engagement! She look so pretty!!
Congrats eL & fiance!
Very grand one hor!! hehe.. Met Rosie & Adam, Yaya & Omar plus Sarah, Kokodot & Izzat, shammek & ahemz & also kiccy! After all the photo takings, we said goodbye and went off..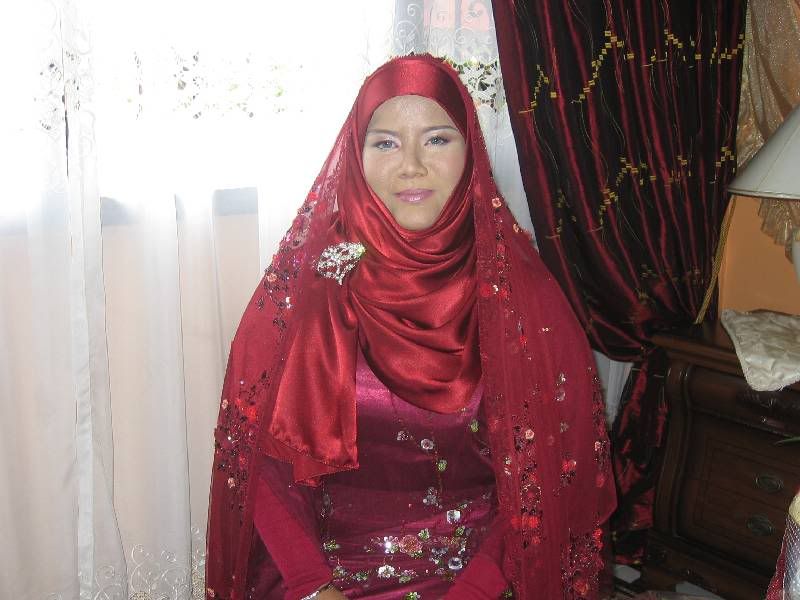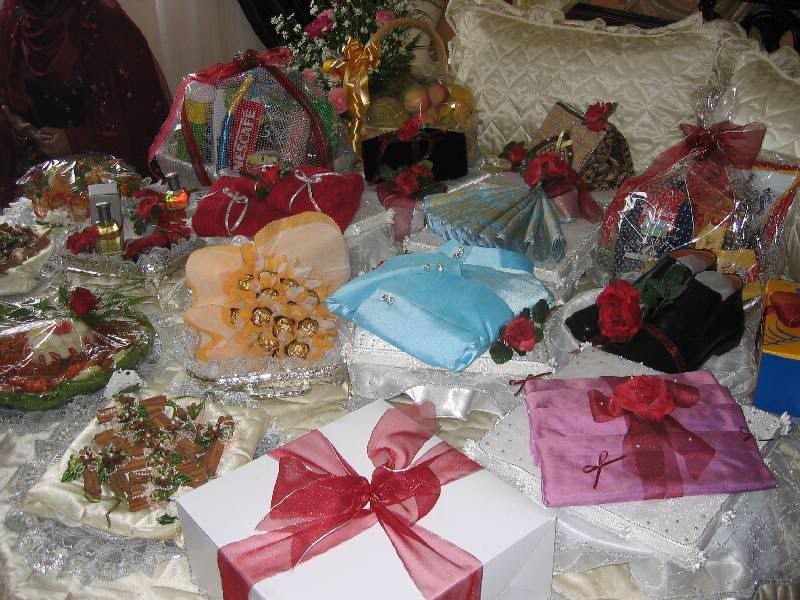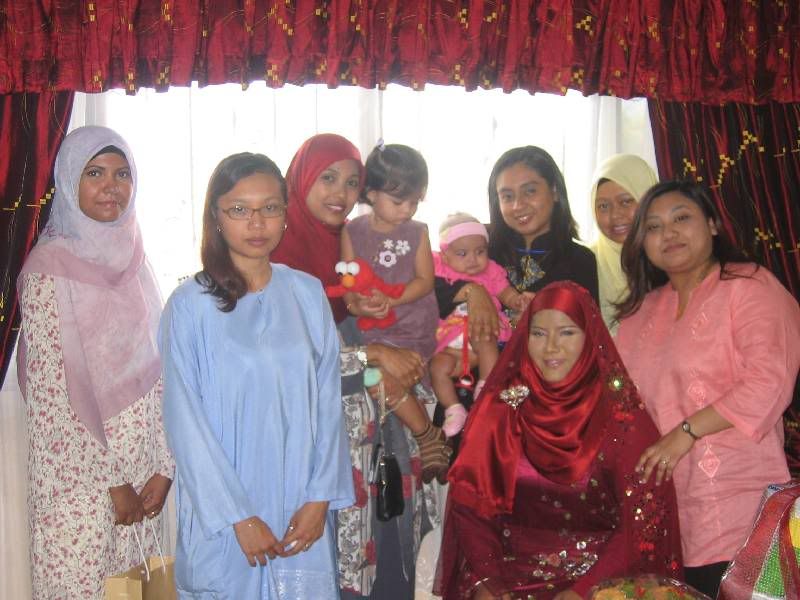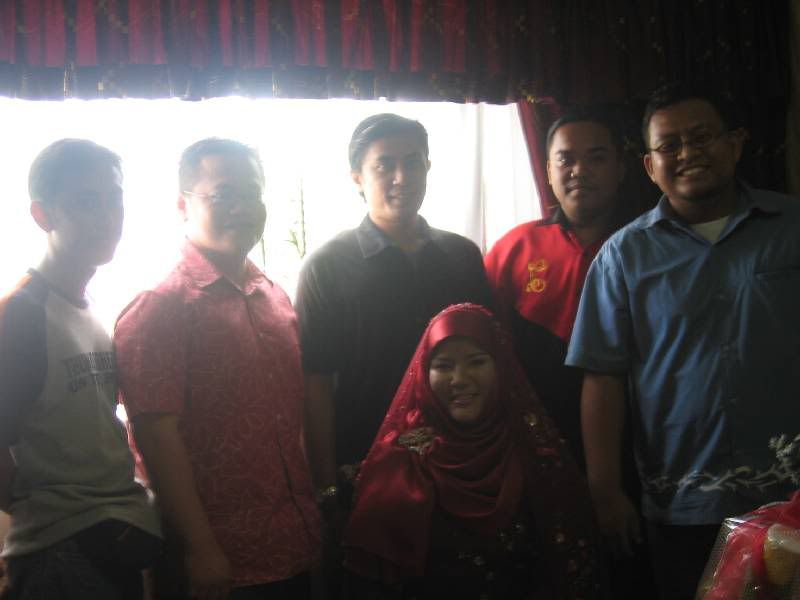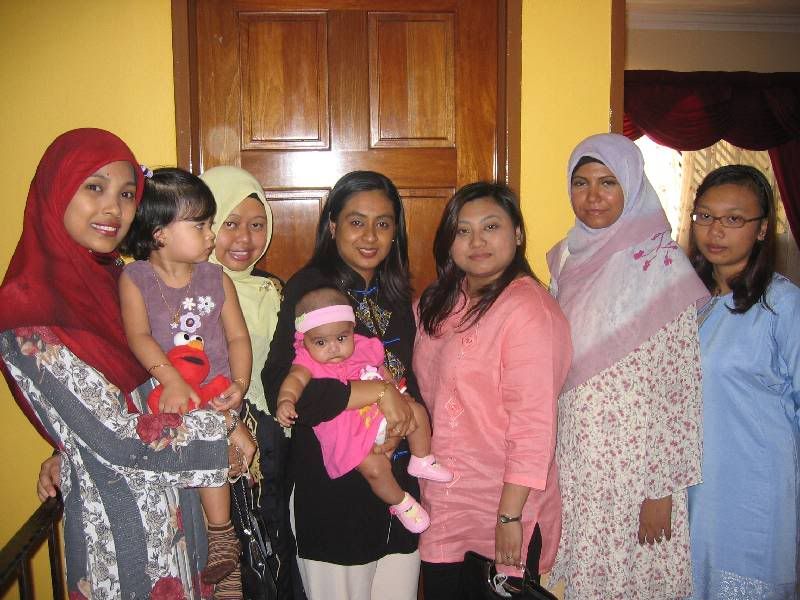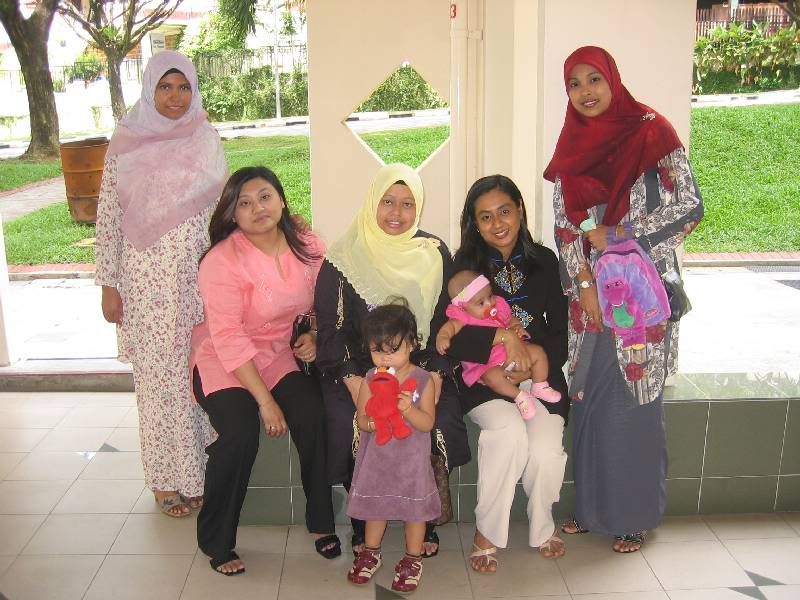 Me, hubbie, Alisha & kiccy proceed to Plaza Singapura.. Need to collect something.. Went jalan2 for awhile before we sat down at KFC for a drink... Den we went off.. Sent kiccy home den we proceed to meet Abang Long & family at Changi Village.. Bought some goreng pisang and drinks den we went to Changi Beach... Lepak2 for awhile and went back before magrib...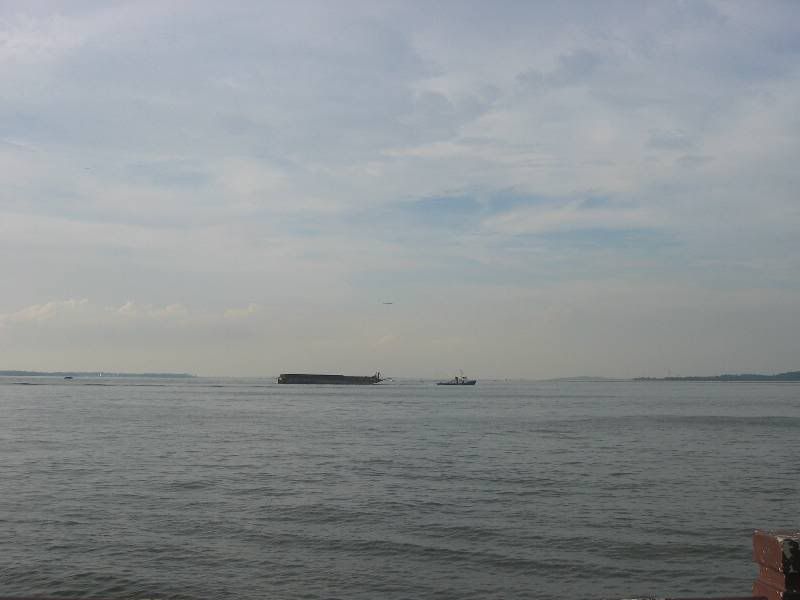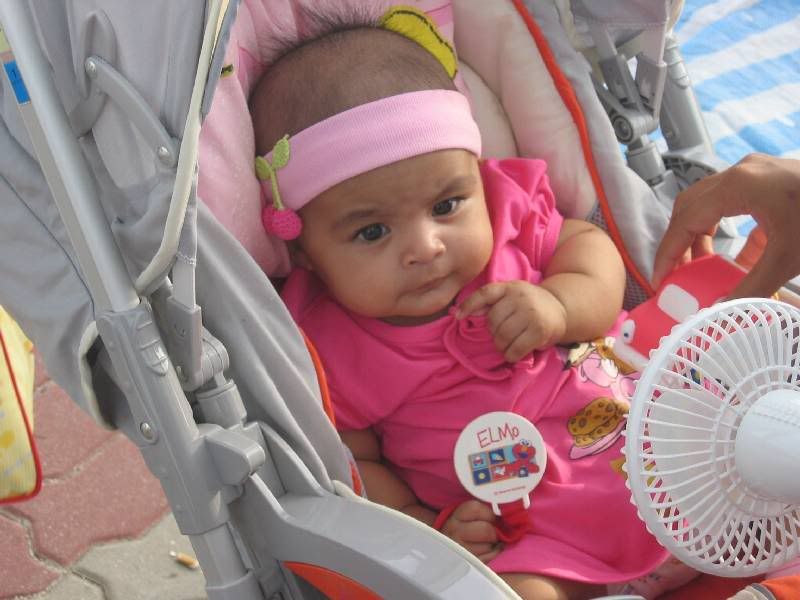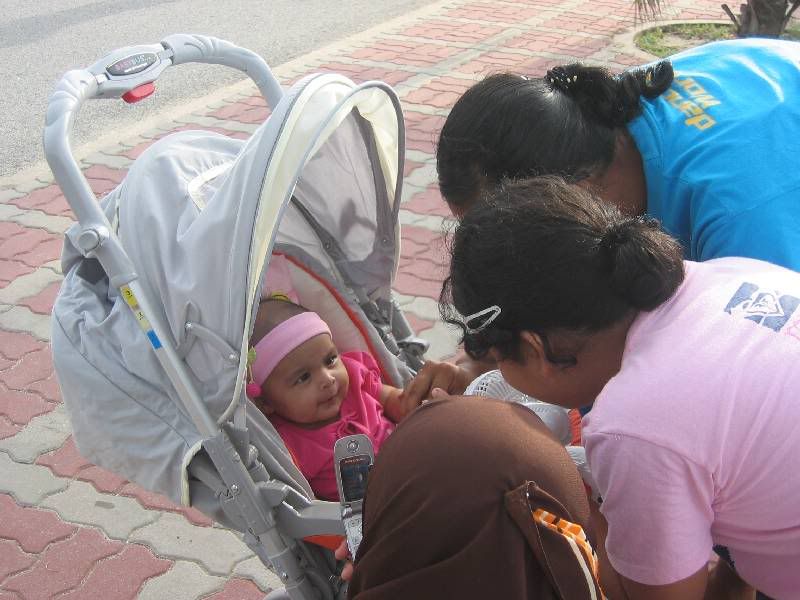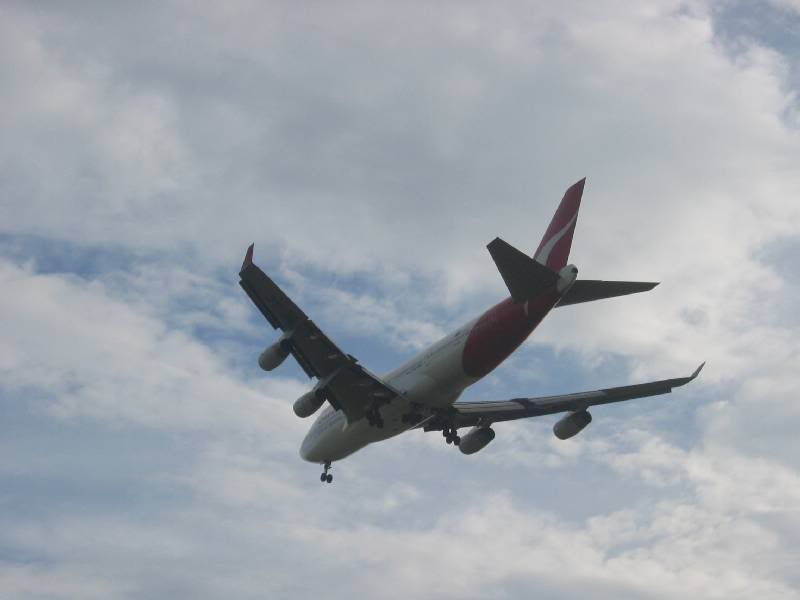 Went back to MIL's place.. Ate soto for dinner then durian for dessert.. Abg Daud bought one big basket of durian!! Wow! At last got to eat durian after my birth! hehe..
Kay now I need to sleep!! Body all aching liao! Have a great week ahead ya!! Ciao!!