Went out quite early today.. By 12.30pm, we were at Bedok sending my Pak Long's CPU to Bedok Home.. Then we off to Parkway Parade for our lunch at Siam Kitchen.. Conjuction with hubbie's besday ;) Ordered set meals.. The food there not bad ah! I like the Spicy Green Mango Salad the most! Fuhh!! so syOkkk ah! hehe
After lunch, we went to Giant.. Bought some things... Den jalan2 for awhile before we proceed to Tampines Mall. Over at Tampines Mall we window shopping... It was so crowded!! GSS ah!! isk isk isk! Luckily Alisha managed to get some sleep in her pram else she will be very cranky..
Then around 5 plus, stopped by at MIL's place... SIL cooked Chicken curry & bubur kacang durian! yum yum!! After magrib, we went home!
And now my eyes so stoney liao! The tot of going to werk tomoro really make my body soo lembik!! Kay lah better stop here... Dunno if I shud watch the repeat telecast of Pesta Perdana.. *thinking*
Adious Amigos!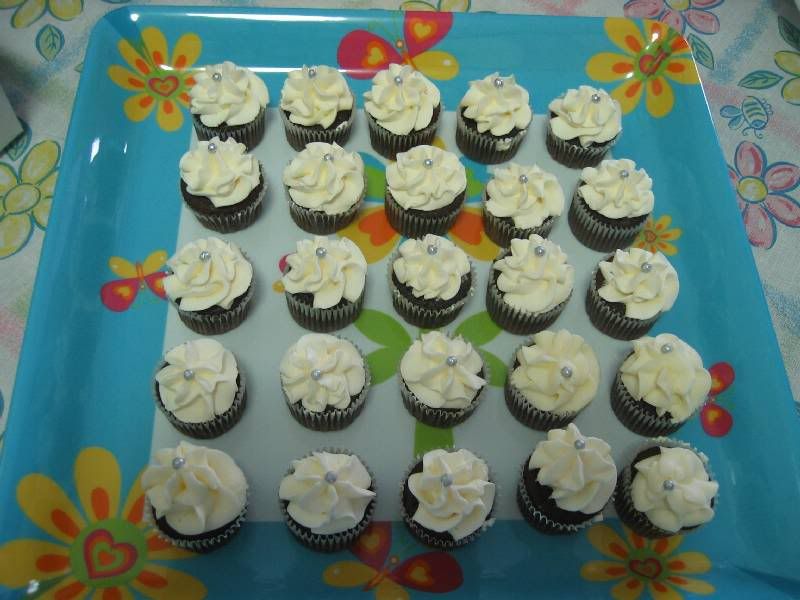 The cup cakes that I order for hubbie..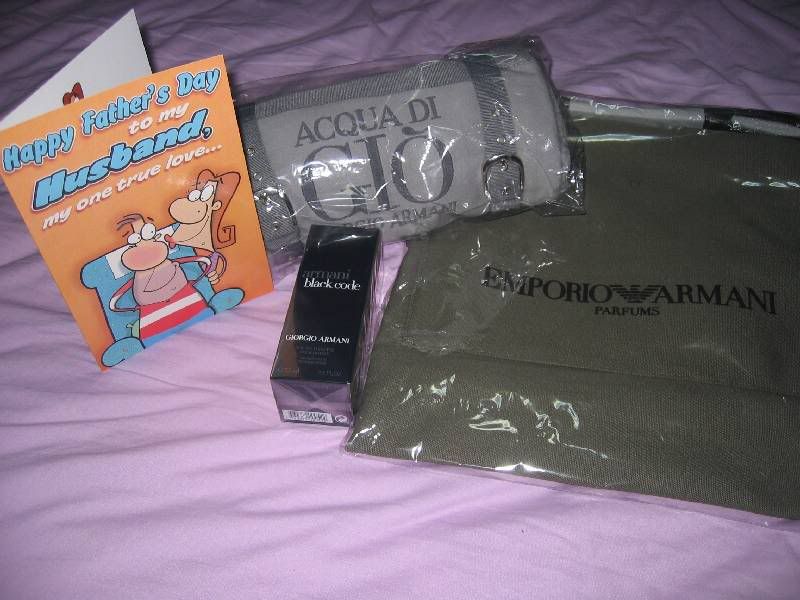 The prezzie which I bought for hubbie plus the belated Father's Day card cuma Besday! *wink*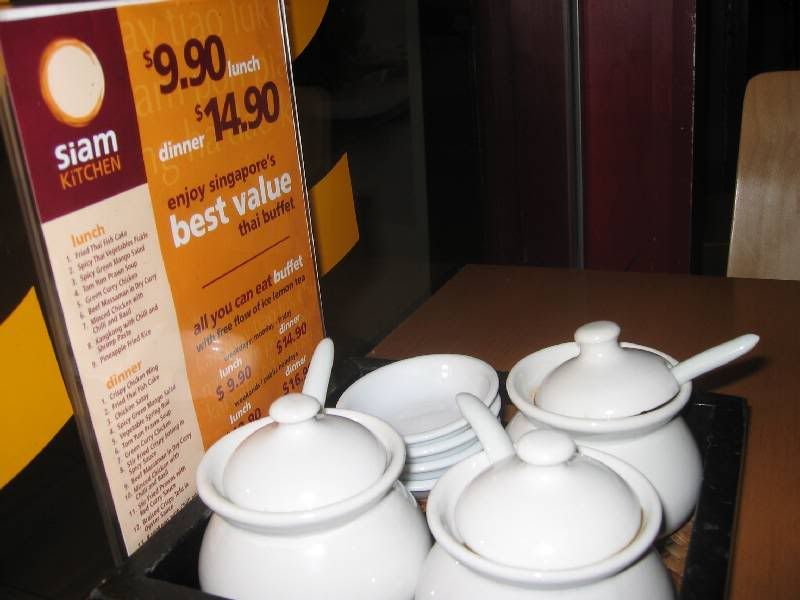 The place where we had lunch on his besday!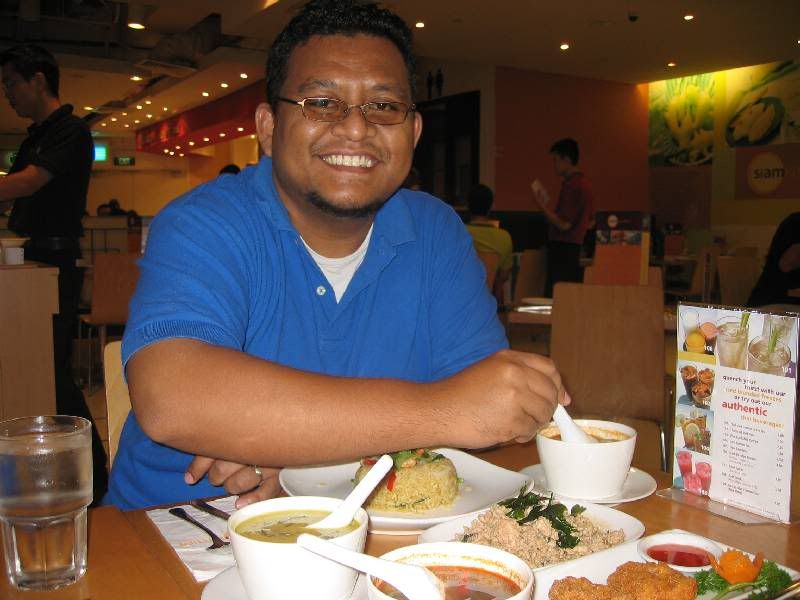 The besday Daddy!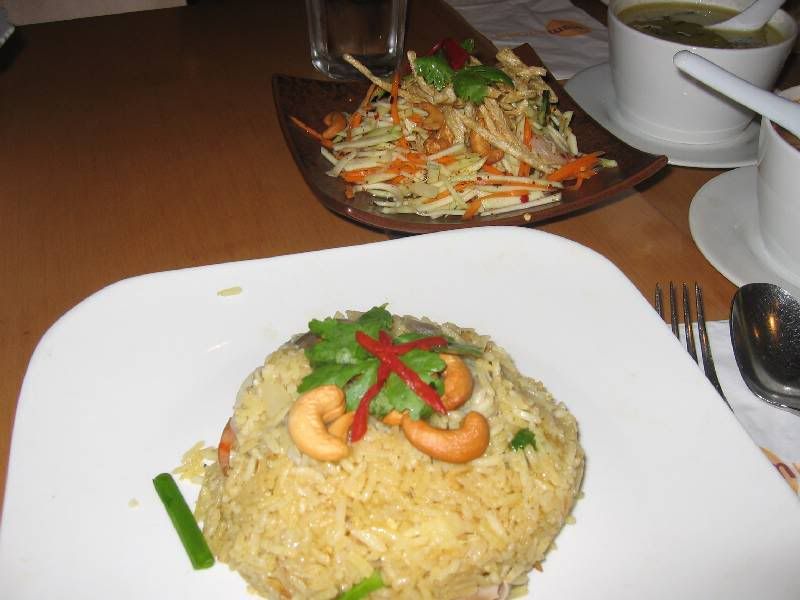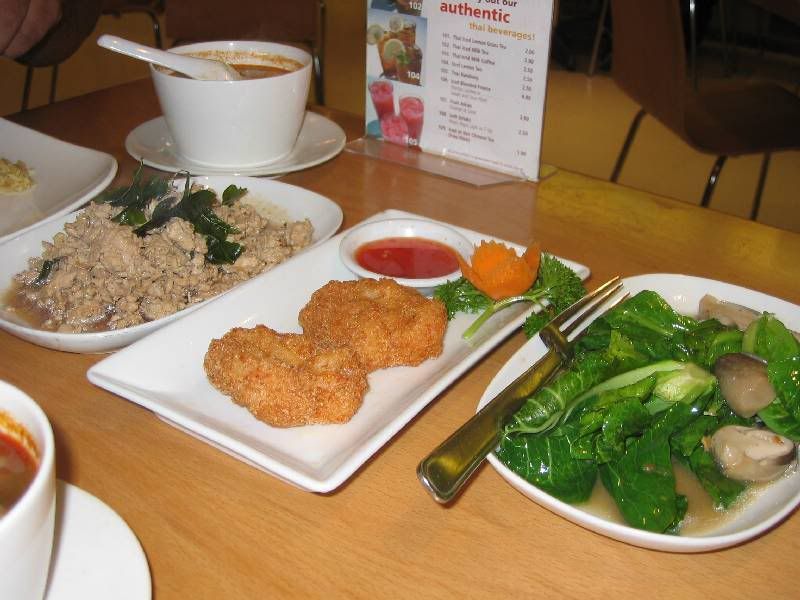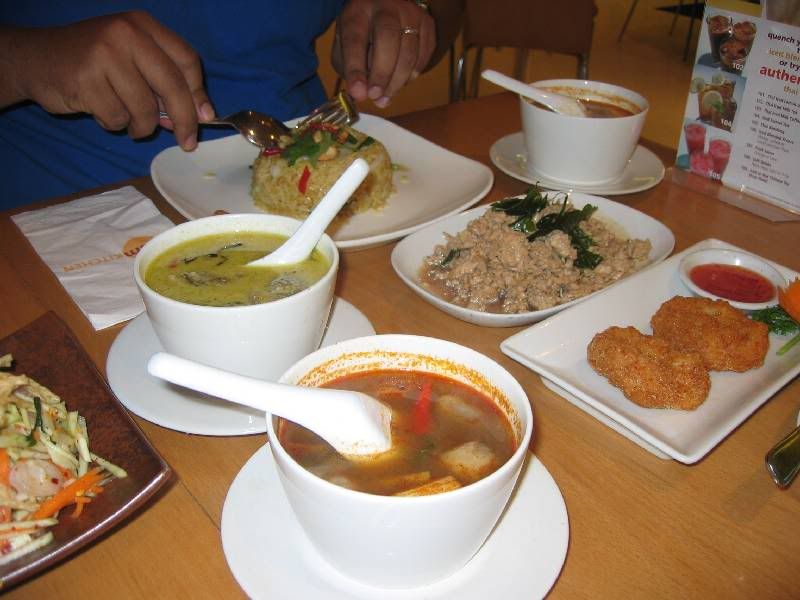 The food! *drooling*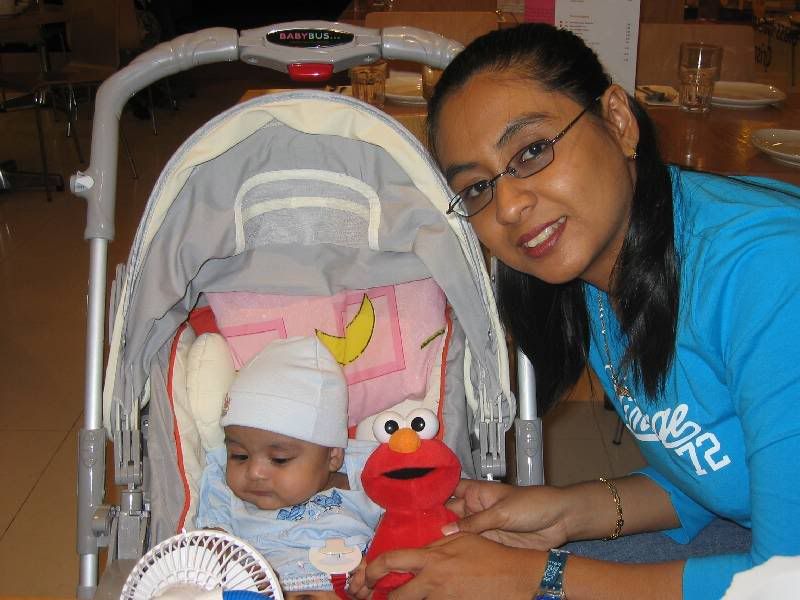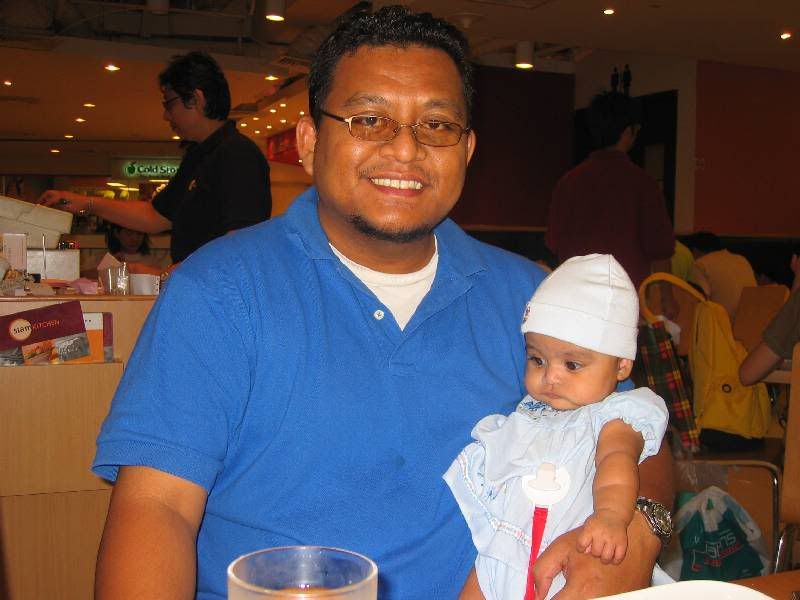 The Happy Family!