How I wished I'm at home resting on my bed now! The weather is just super cooling! I was actually half hearted whether I shud take urgent leave and rest at home but then decided to wake up and headed to the bathroom for my showe this morning.

So here I am in the office struggling with my half-open eyes.. So what did we do on weekends?Shoppings! Not in SG but in JB or more precise in Jusco Tebrau City. Not 1 day but 2 days straight! Badan dan kaki ku pon mintak ampun beb!

Our weekend started on Friday nite where we attended hubbie's working team BBQ. Hubbie and the rest of her team mates organized BBQ at one of their kolig's condo. Situated at Bedok Reservior View, the Clearwater Condo. Reached there almost 8.15pm due to the accident just outside the Condo and we have to make a big turn back to the condo. When we stepped in the condo, we went WOW!! upon seeing the swimming pool. Being a jakunist, we kept saying that the pool was the main attraction. Got Jacuzzi, SPA pool, Baby Pool, Adult Pool. Hubbie said next time we can return there to swim together with his koligs. When we reached the pit, they have started the BBQ. Food ordered from BBQWholesale.com.. Nice and yummie bbq food. Event finished at 11pm. By 11.30pm we're off from ClearWater. Send 2 of hubbie's kolig home and we went back.

Saturday morning, I just cooked Bee Hoon Goreng while hubbie spring clean our study room. The Town Council guys have cleared our 2 wardrobes and study table. That makes our study room super spacious. Next task is to paint the room. That will be this coming Saturday and waiting for the new study table to arrive on 12 Aug. At 4pm, we went out to fetch my dad, sis and my uncle at Eunos MRT. They were from Airport, sending off my mum, and my 2 aunties. The "3 degrees" whom my uncle called them, went to Bangkok for a shopping spree! For my mum, it's just within a month she went back there again! Hmmppfff so jeles!! But nvm, we shall go there again next year hopefully! :) Have listed down the things that I want mum to buy tho' :)

After picking them up, went straight to Woodlands Checkpoint. A massive jam! haiyahh.. Stranded for nearly 2 hrs before we managed to clear both checkpoints. Then off to Jusco Tebrau City but due to road diversion, we missed the slip road to Carrefour and ended up we need to find a U-Turn which was further up.. Finally reached Jusco at 7.15pm. Our stomach were all growling for food!!We entered the Manhattan Fish Market which is exactly like SG Fish & Co. Had a sumptous dinner. Perut masing2 dah boncitz! We got 10% discountdue to my uncle's peramah-ness by asking them "Takde discount ker? Kasi lah 10% ker 20% ker".. End up we got 10% discount from the supervisor :)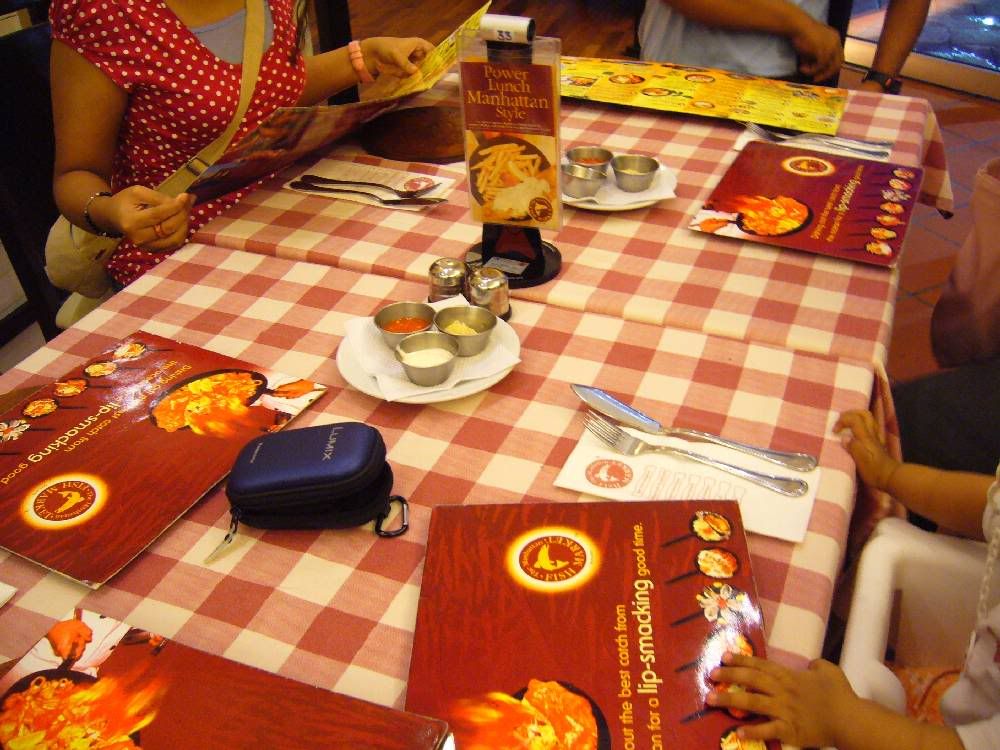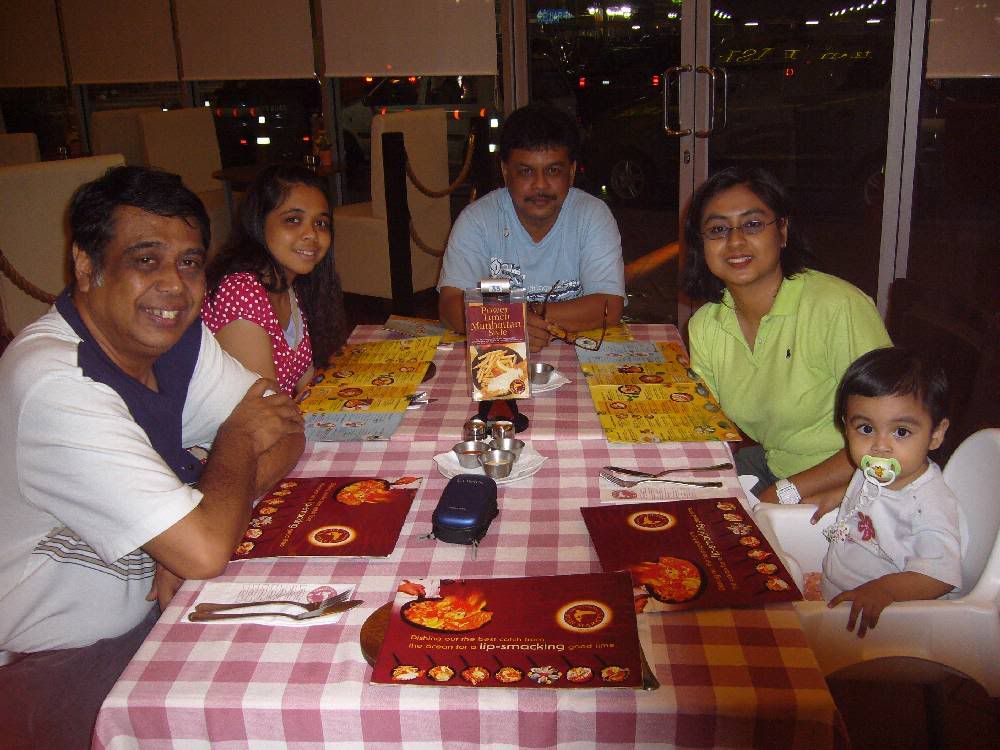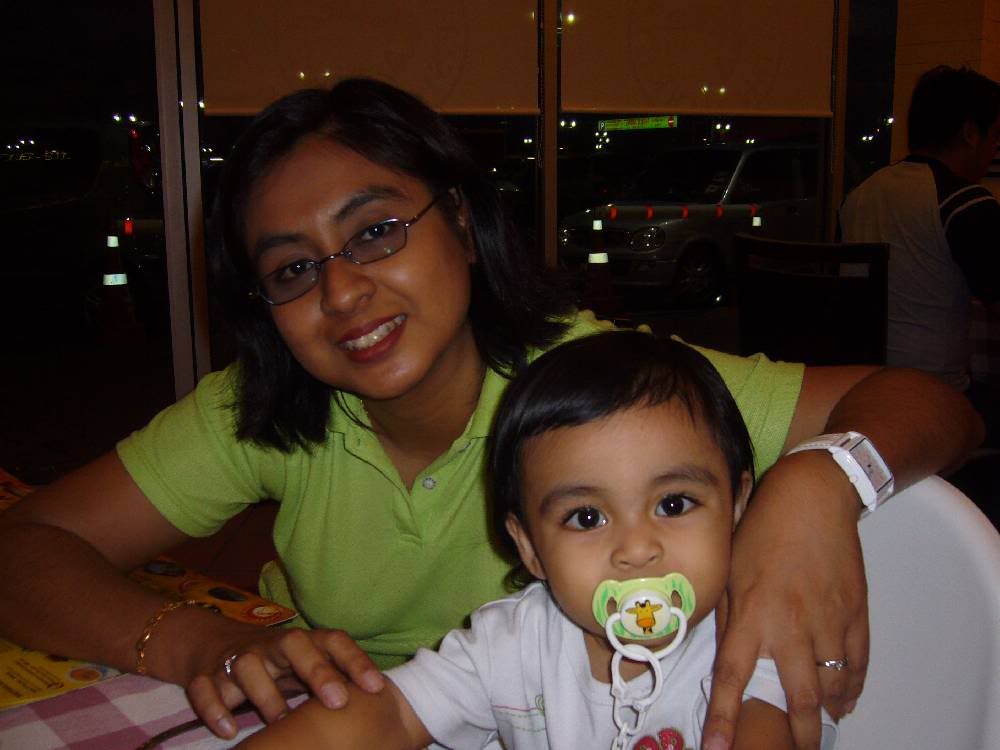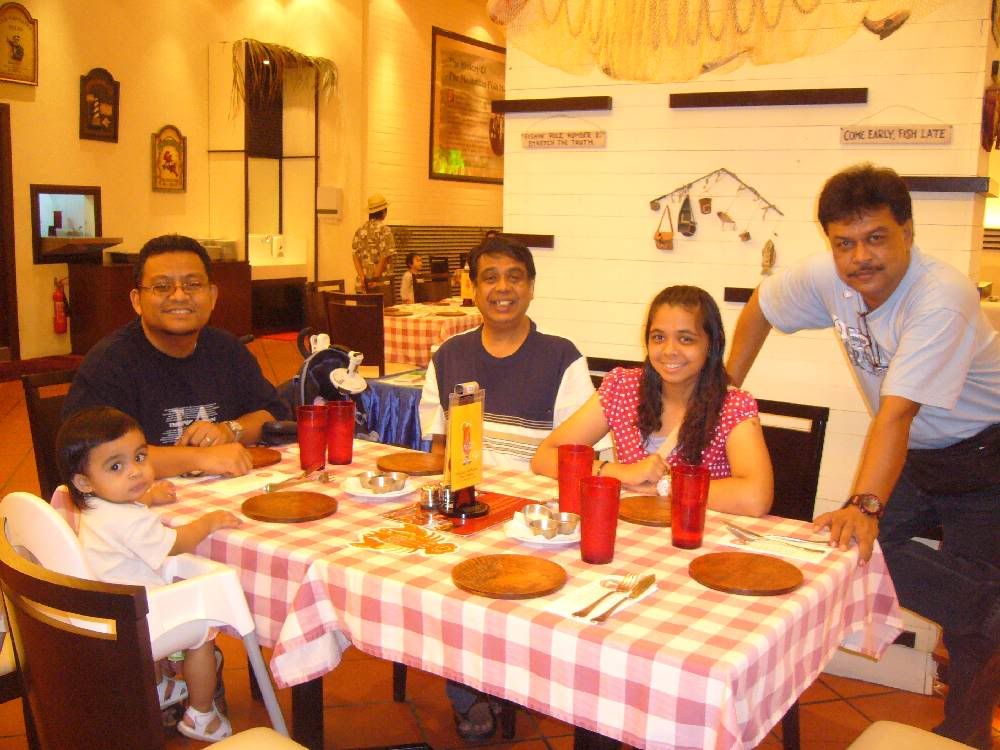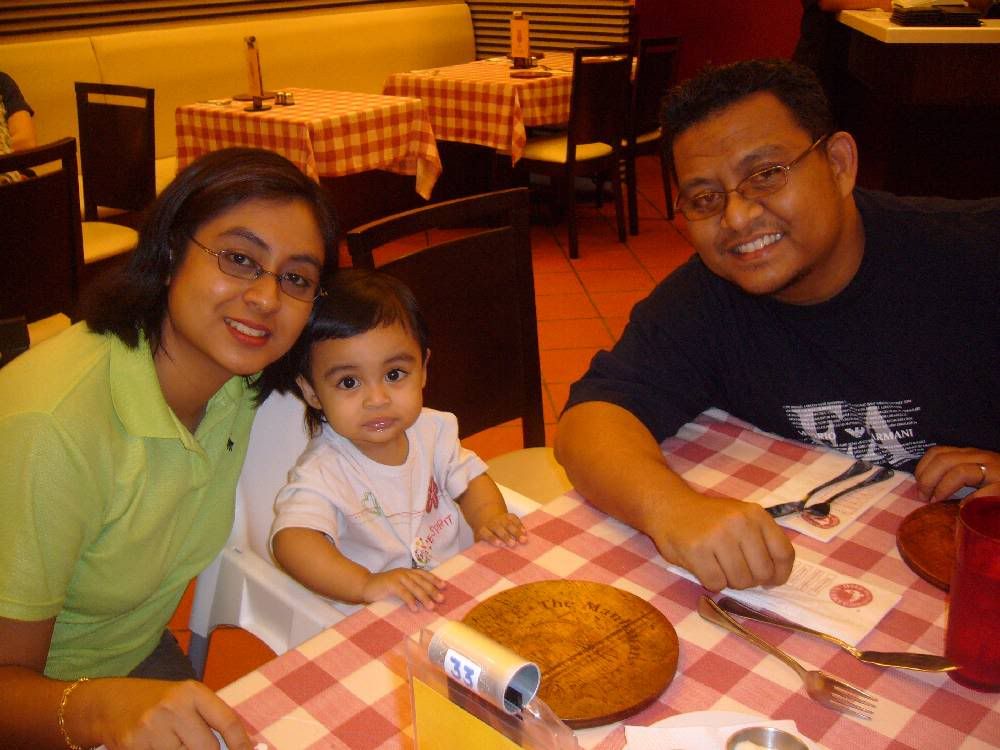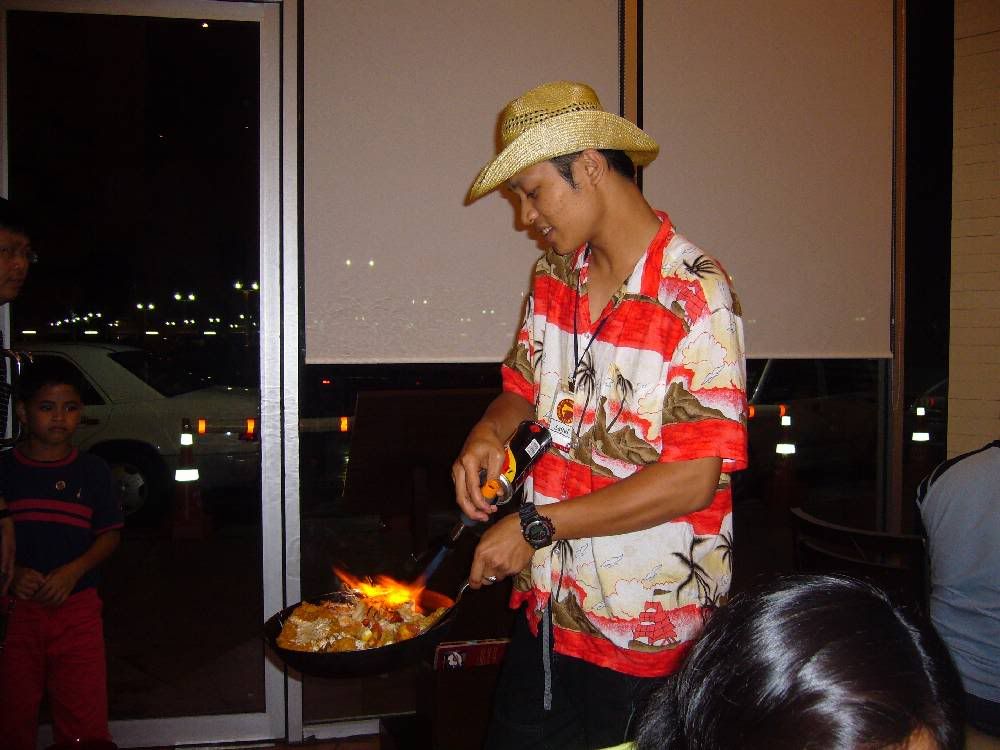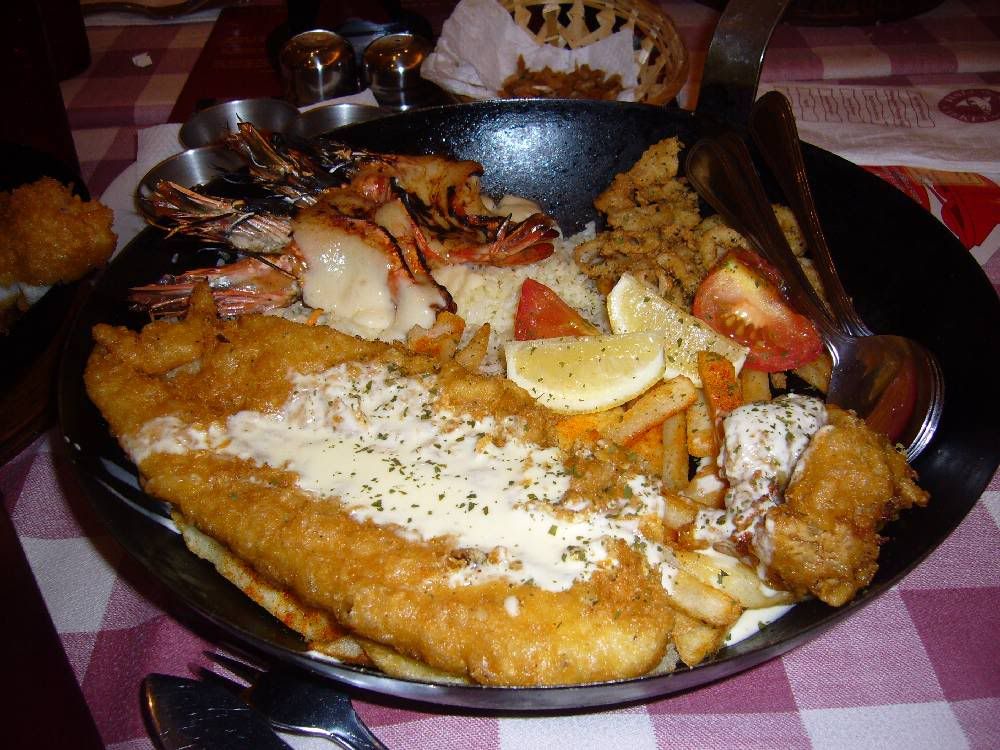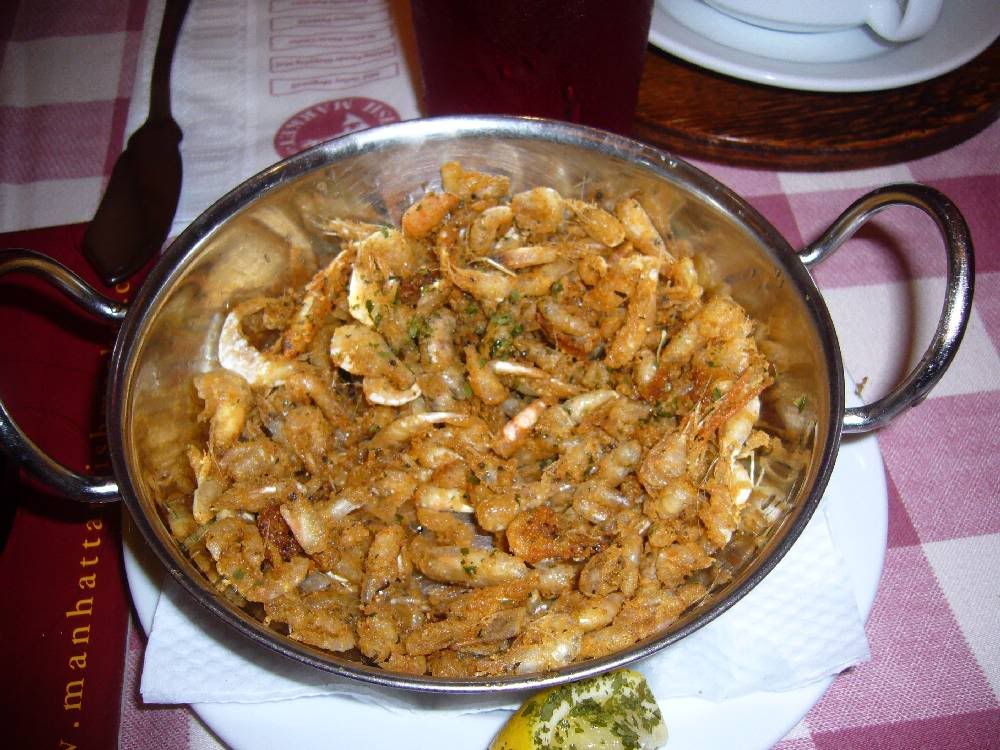 Then went over to MAC. Bought my lipstick. My sis bought blouse at Dorothy Perkins. I din buy any there cos I just bought mine at SG Dorothy Perkins. Off to Jusco Supermarket as need to stock up our things. After finished shopping in the supermarket, it was already 9.45pm. Time is just so short. Went over to BreadTalk and grabbed some buns to tapau back home. Went to the car and back to SG. Hubbie was contemplating to go again the next day but yet to confirm. Send Uncle Mat home first then my dad & sis and we went back.
Sunday morning, hubbie decided to go JB. Called dad to inform him and asked him to get ready. By 10.30pm, we picked dad & sis up and headed to Woodlands Checkpoint. No jam. Smooth ride to Jusco. Once reached, both hubbie and me went to the optical shop recommended by my cuzzin. Both of us made our specs there. A good bargain indeed! 1 hour express service. Cool!! We then went for bfast cum lunch at the foodcourt. Both days, dad paid for our food. Then we started our shops rounding. Good bargain as Mega Sales is on. Bought a Blouse from East India Company courtesy of Dad. Jusco is just super big with lotsa stores. Penat kaki ku berjalan! We shopped for more things there. Collected our specs and by 4.30pm, we off to Xtra. Had our car washed at our regular Car Washing Service and we went to Xtra Supermarket to buy some stuffs. Hubbie as usual buy his DVDs. We then went to the foodcourt for a drink. At 6pm, we're off from there and headed back to SG. Cleared both causeway within 45 mins and off to Bedok to send dad & sis. Went over to MIL's place to sent her stuff and went back home. With my aching legs and body, I ironed our 2 days working clothes and folded 2 trips of dried clothings with the help of hubbie. My Lil Kenit keeps messing her toys all over the house and I so tak kuasa with the messed..Cos if we were to pick up and clear, the next minute same mess occured. Pening kepala!!
I went off to my dreamland by 10pm and my Lil Kenit dunno wat time she slept but according to hubbie, she slept by her own around 10 plus..
That's all what we did over the weekend. Today is back to work and it's just soo mendak!!
Peektures
are open for viewing..