I'm suffering of "idong melecet"! Arghh! All thanks to MR FLU who decided to be with me till now! Today is better but yesterday was worst!! I'm totally not in mood yesterday all bcos of the sneezing and the blowing of nose!! Sorry mayang, mk & Pujangga Malam and specially to the host, Aliyah & Jaybonz as I'm really not in the mood to talk much.. :) Oh ya, yesterday was NurKhairina Sophia's cukur rambut so we were invited to the majlis. Food was really great but too bad I only eat a little as no appetite ah!
We made a move and only got to know that our car kene saman. Hubbie forget to put the parking coupon.. $30 will be gone soon! Tot of meeting hir but last minute he cud not make it as he's rushing home after work. So the 3 of us together with the besday girl, Nollie, went to United Square to lepak at Starbucks. Tot of getting Alisha Guess clothings as it's having sale but forgo the idea as I'm not in the mood to shop. After sitting down and chatting for 2 hours, we sent Nollie home. Last minute decided to go JB to top up petrol. Traffic was smooth. By 10.30pm reached home.
Today, we went to Vandien & Lady Vandien's wedding at Zhenghua CC (Bukit Panjang). Met Nollie, Hairul & nur21 there. The food very the pahwer!! Catering by Ainon Haji Sulaiman...
After the wedding, we got no where to go so we ended up at Abg Long's house. We only went back home at around 6.45pm. Now Alisha is sleeping sooo soundly after having so much fun at her Pak Long's house. And now I'm contemplating whether to watch the World Cup Final.. hmmmm... Anyway I'm rooting for France to win 2006 World Cup!! Go France Go!!
Hokay, shall stop my blabbering here. Enjoy viewing some peektures taken for this weekend...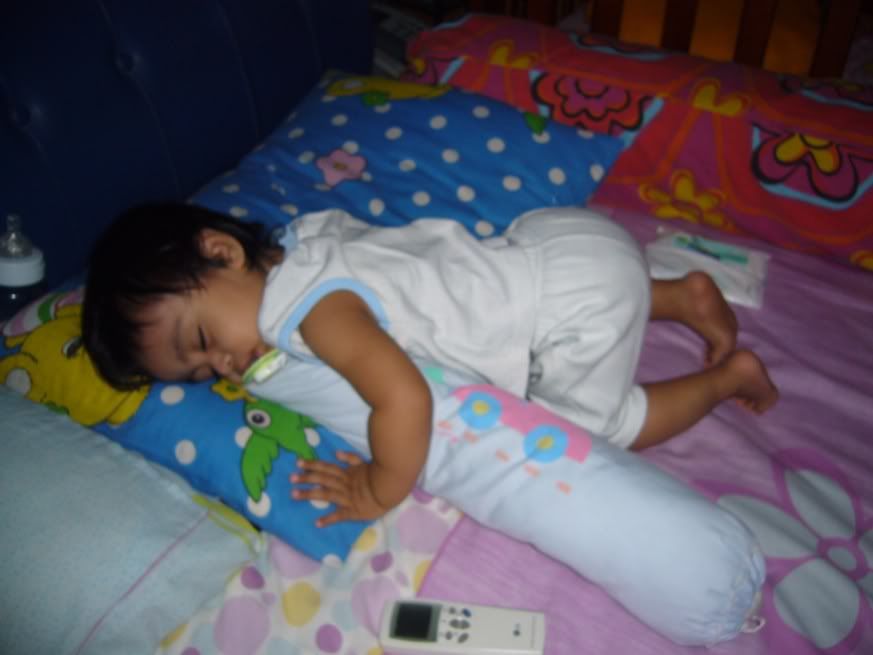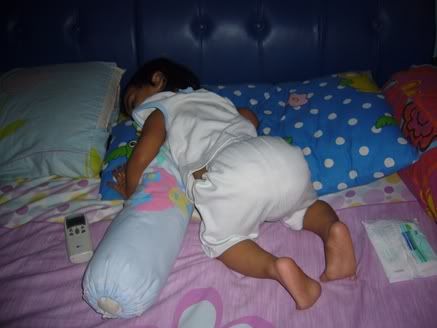 Sleeping in tonggeng position.. *sama kes cam Elly plak! kenyit kat Masliak*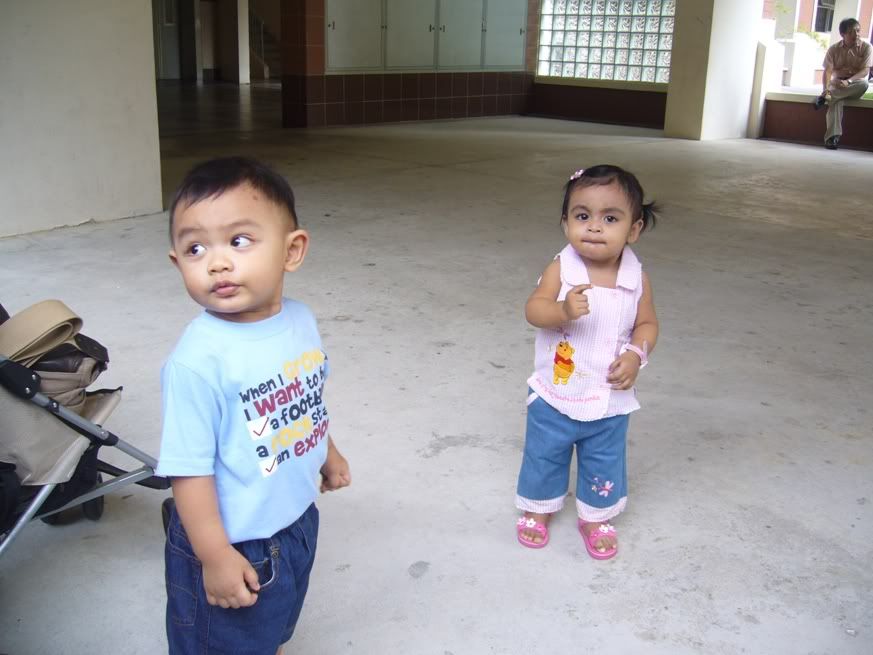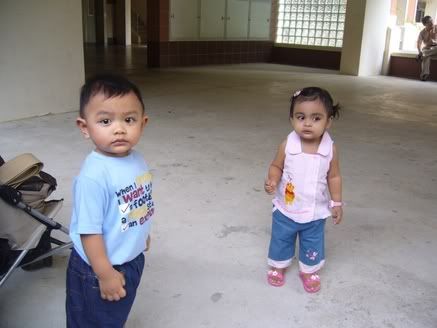 When Rian & Icah meet.. *Eksyen malu-malu konon!!*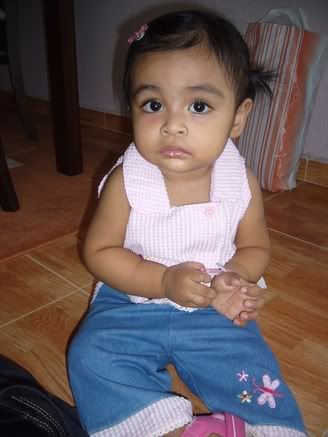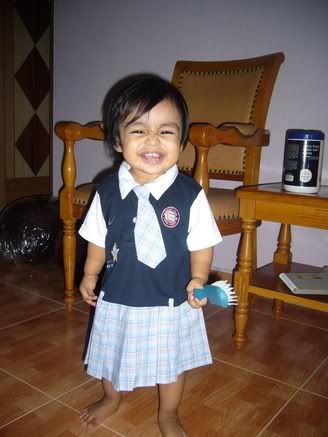 Alisha in action..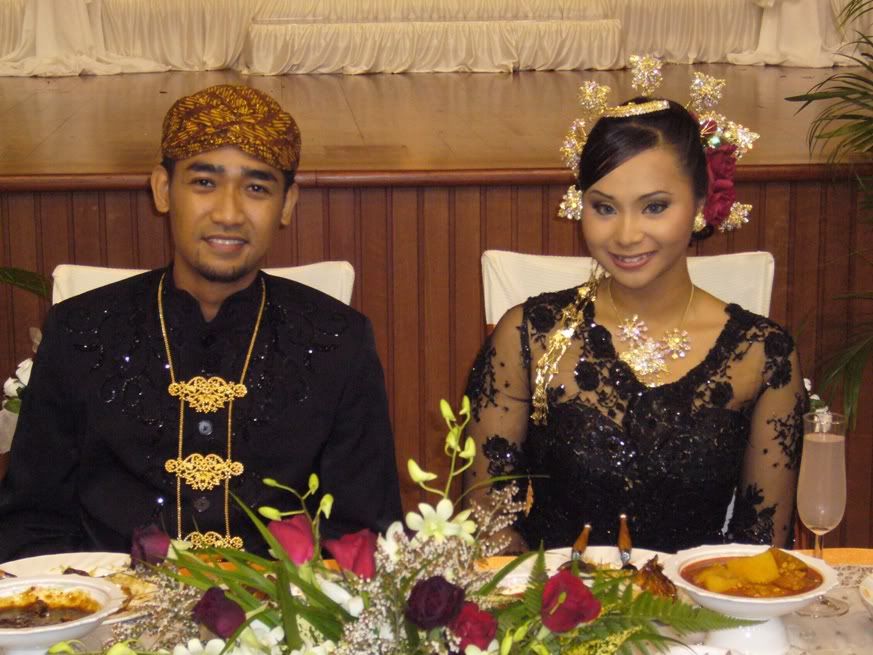 Selamat Pengantin Baru, Rostam & Ayu..