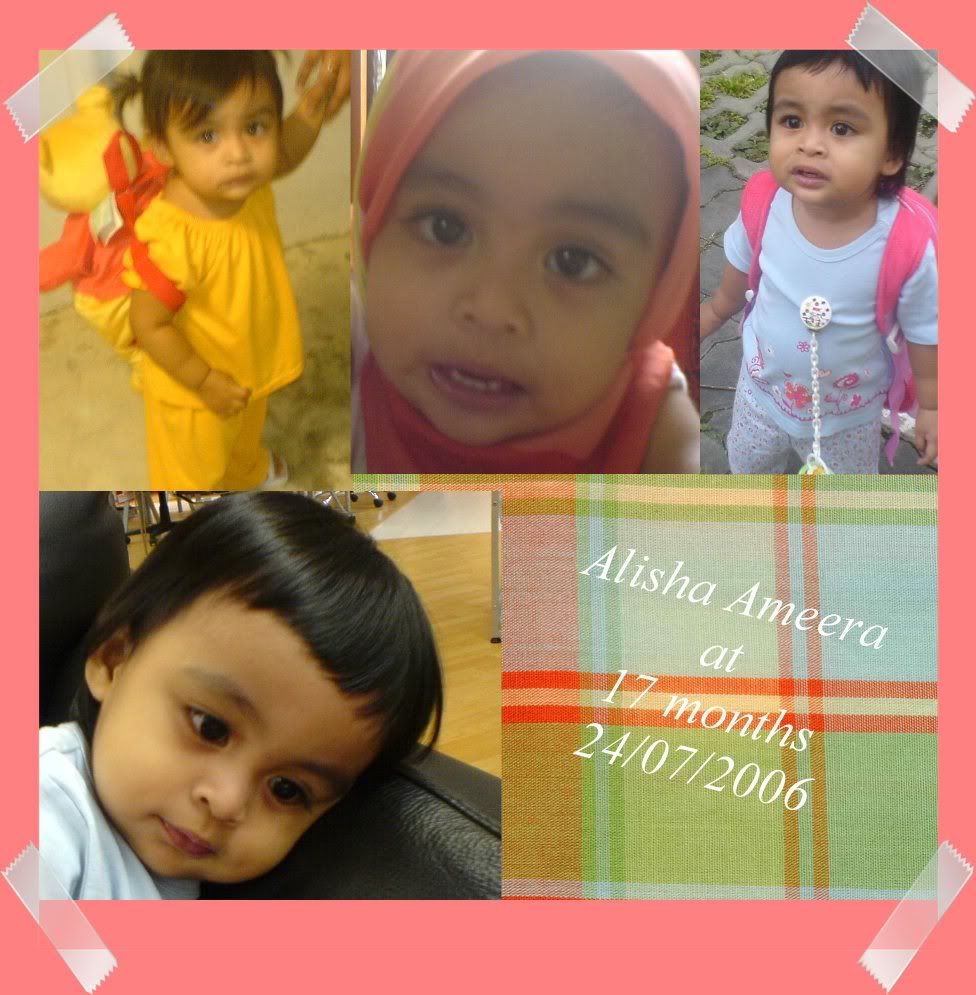 She's 17 today! How fast time flies and next mth she will touch her 1.5 years! Wow!
At 17th, she:
Can call Abah, Mama, Air (water)

Likes to imitate what people does

Lurves to run

Lurves to "housekeep" (read: make a mess) the house

Cannot sit still for a minute

Lurves to throw tantrum

Likes to take out her toncet whenever I tie her hair. (will tie till 5 times then she will just leave it)

Salam with her two hands together

when hear the azan, she will ask people around her to pray by saying Allah

very talkative but conversing in her own language
Too many too list down but that's HER!! :)
Video taken when Alisha trying to imitate her atok "lenyeking" Ubi..