This
Mama Rian
hor, tag me back leh! This time the TAG must embed with a picture of what inside my bag.. So here it goes..
Things that are in my bag: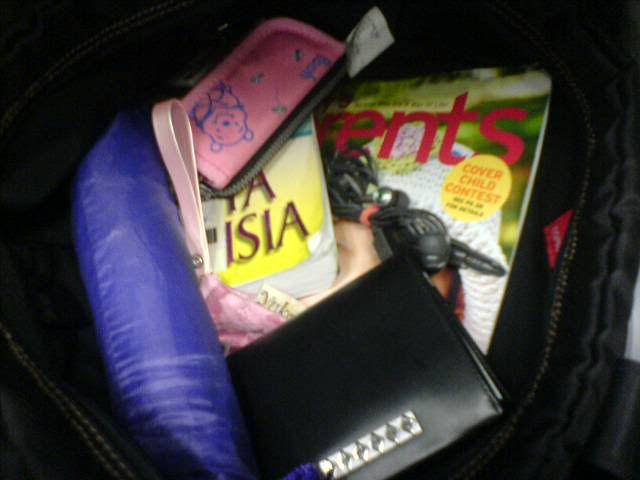 - My purple brolly
- Pierre Cardin Wallet (cheap cheap only)
- Winnie the Pooh key holder (bought at World of Cartoon Sungei Wang Plaza)
- My pinky make up bag (bought at Chatuchak Market in BKK)
- My Sony Ericsson earphone for my mp3
- My Malay Novel (reading Malay Novel currently)
- Today Parents Magazine (July Edition)
- Watson Tissue (terselit beb)
- My SE W800i phone (not in the pic cos I took the above pic using the phone)
Now I want these people to pls take peekture and state what is inside yur bag! Xie Xie!!
Not in random order:
- All The Donnatz Clan
- HuS
- Ogy