Early in the morning I had prepared kway teow goreng for our Sentosa trip. By 9.30am, we were all ready to go. My sis came over my place while Aqilah slept over our house.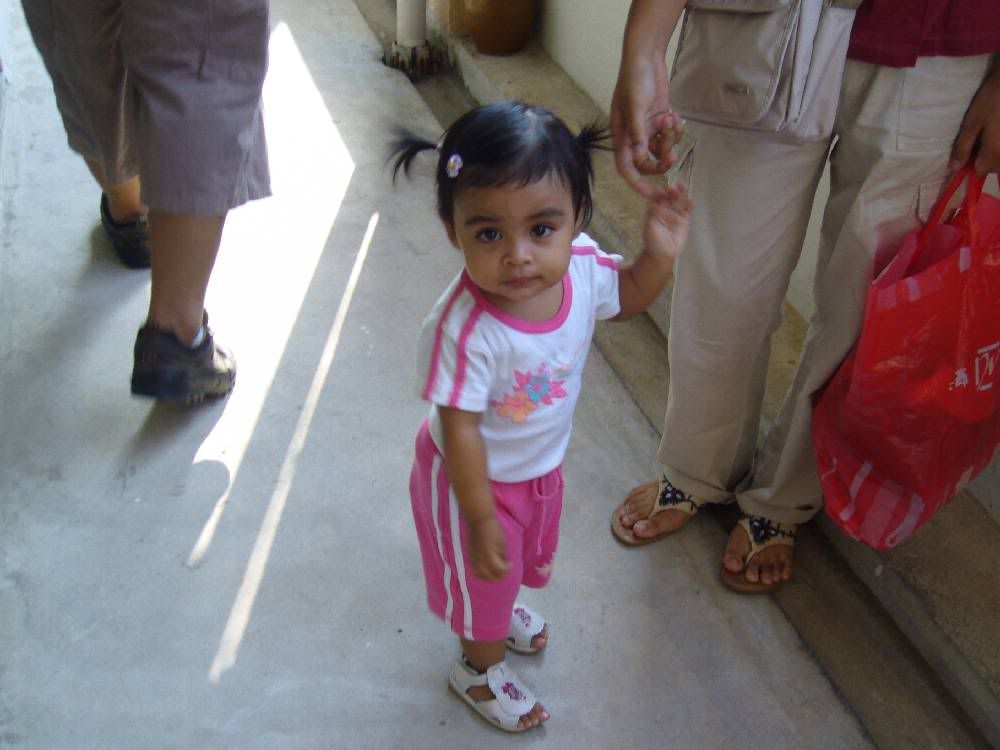 Getting ready to set off to Sentosa..
Weather seems good and we reached Sentosa around 10.20am.. Just paid $2 for the car drive-in since I got the free passes for us. Parked our car at the Visitor Arrival Centre. Took a bus to Dolphin Lagoon. Bought the ticket for Dolphin Lagoon & Underwater World. We were just in time for the Dolphin Show at 11am. Alisha soo excited upon seeing the Pink Dolphins. When the show starts, she seems enjoying every bits of it. She also clapped together with the crowd! So happy seeing her enjoying the show.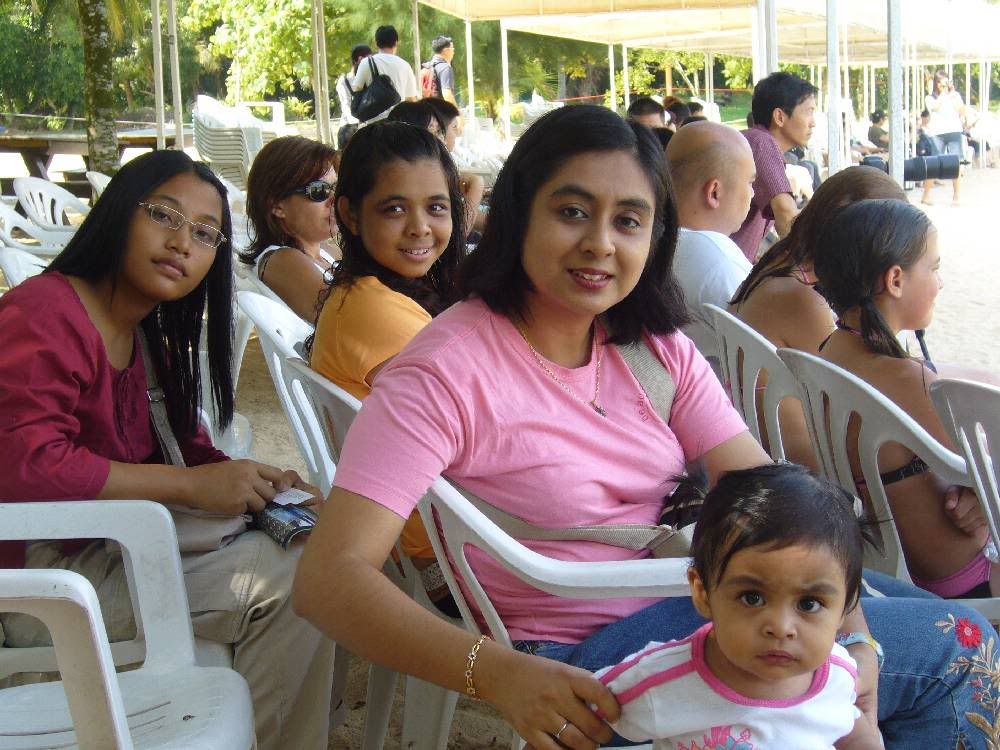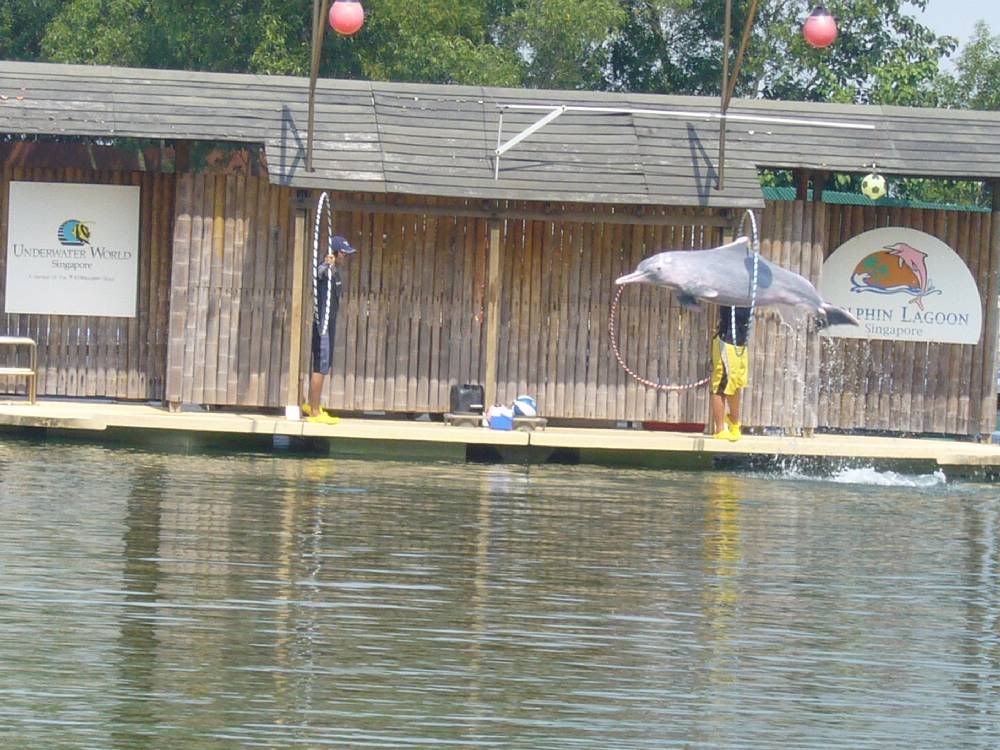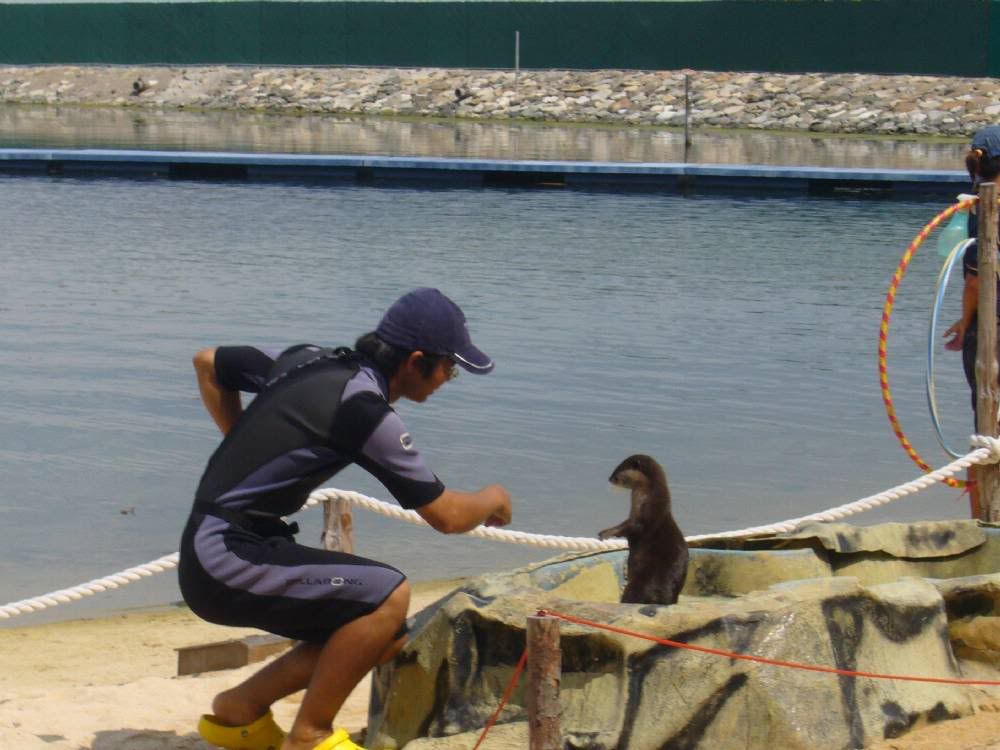 The Dolphin Show @ Dolphin Lagoon..
After that we walked along the Pahlawan Beach. It was soo nice but too bad we won't have any picnic this time round. Proceed to 7-11 to buy some drinks & munching stuffs. As were were finding the bus stop to board the bus to Underwater World, it started to rain! Gosh! We dashed to find shelter. Luckily the bus stop was quite near but we did get ourselves wet.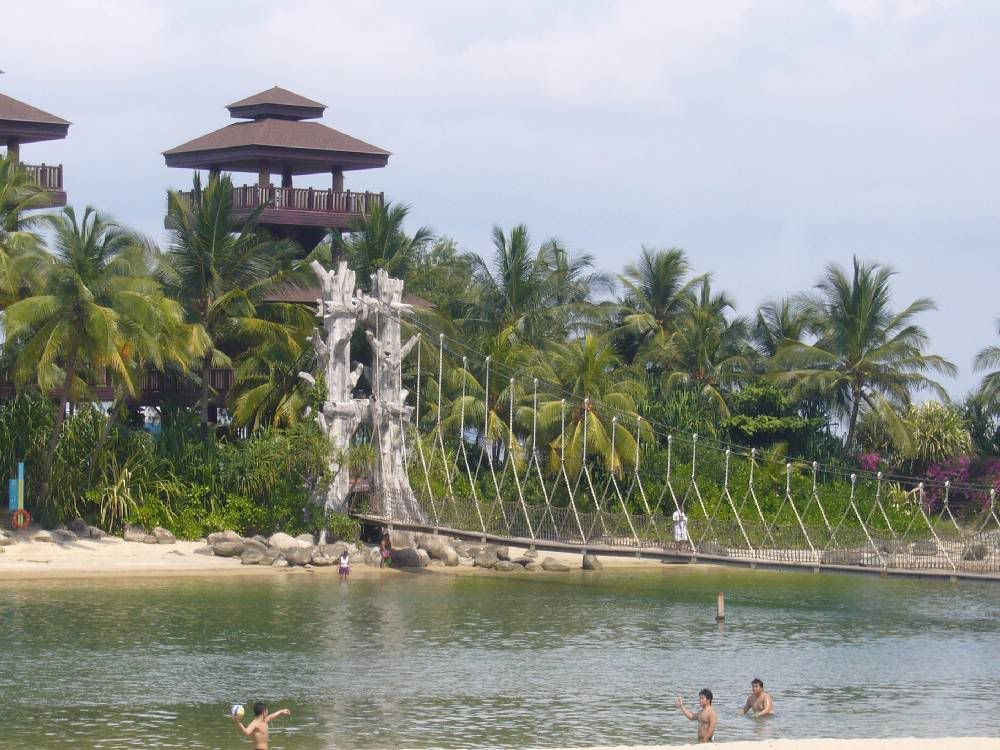 Pahlawan Beach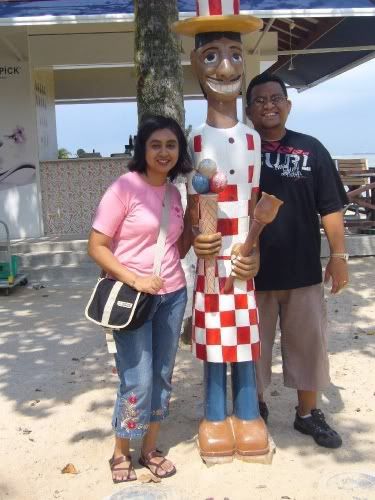 Just the 2 of us..
Next stop to Underwater World. It has been a long time since I went here. I guess the last time I went to Underwater World when I was in my secondary school days.. They got beautiful & he-yu-ge fishes!! At first Alisha was scared to see those fishes swimming in front and on top of her.. But slowly she beginning to enjoy it and kept pointing to the fishes and uttered her own language.. We spent 45mins in there. Went to the gift shop and Aidah, Aqilah & myself got ourselves a pair of nice sandal..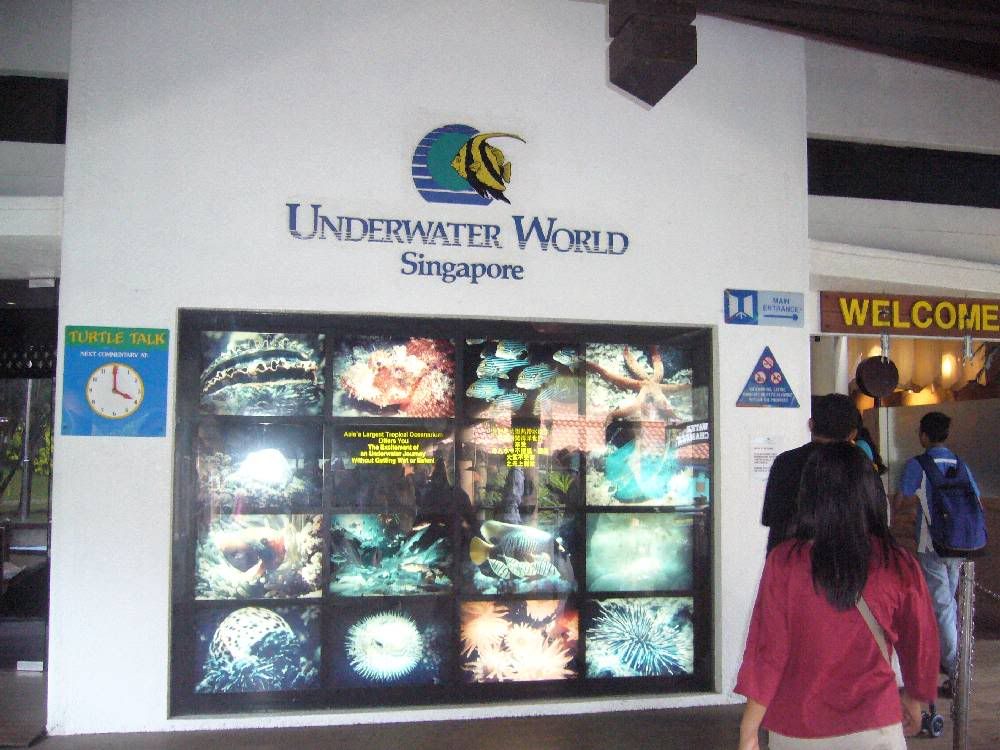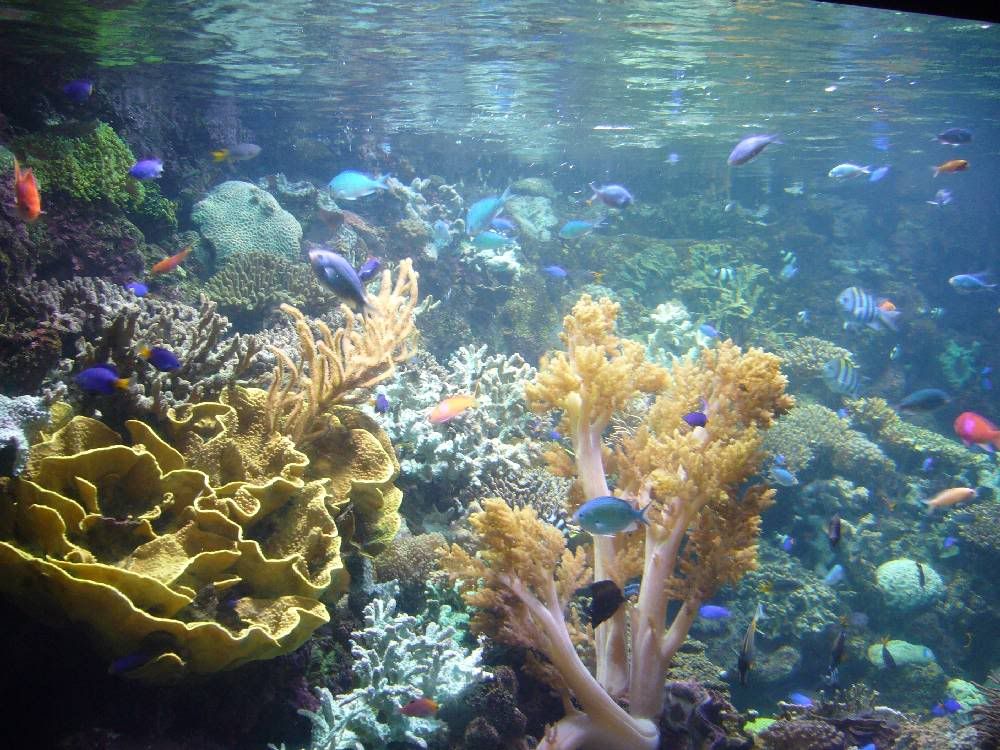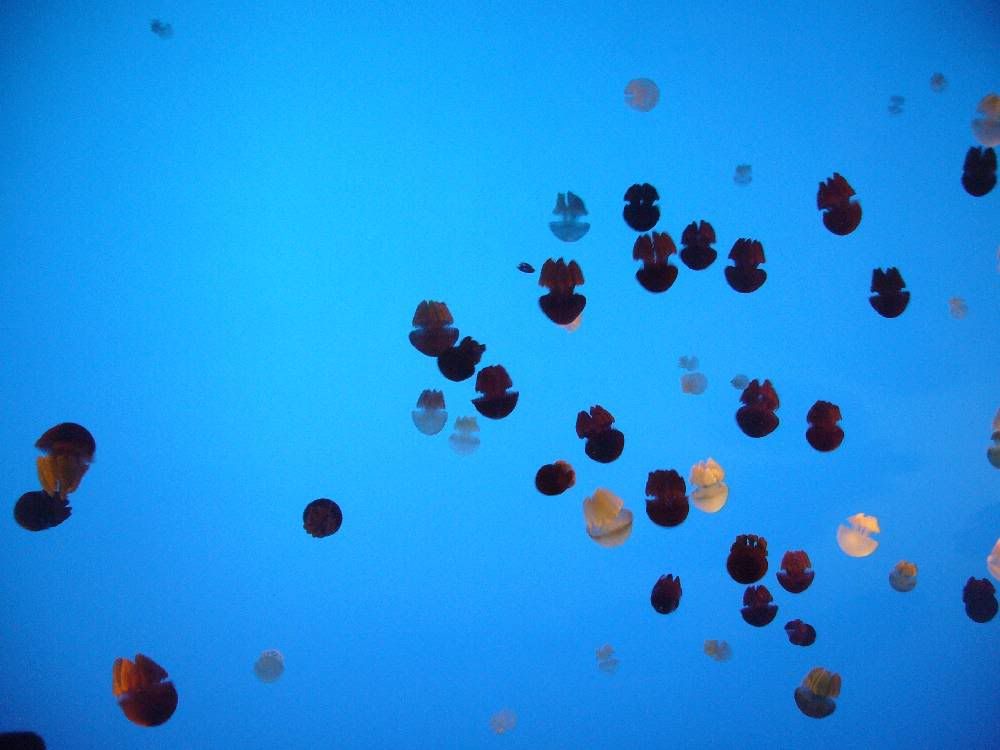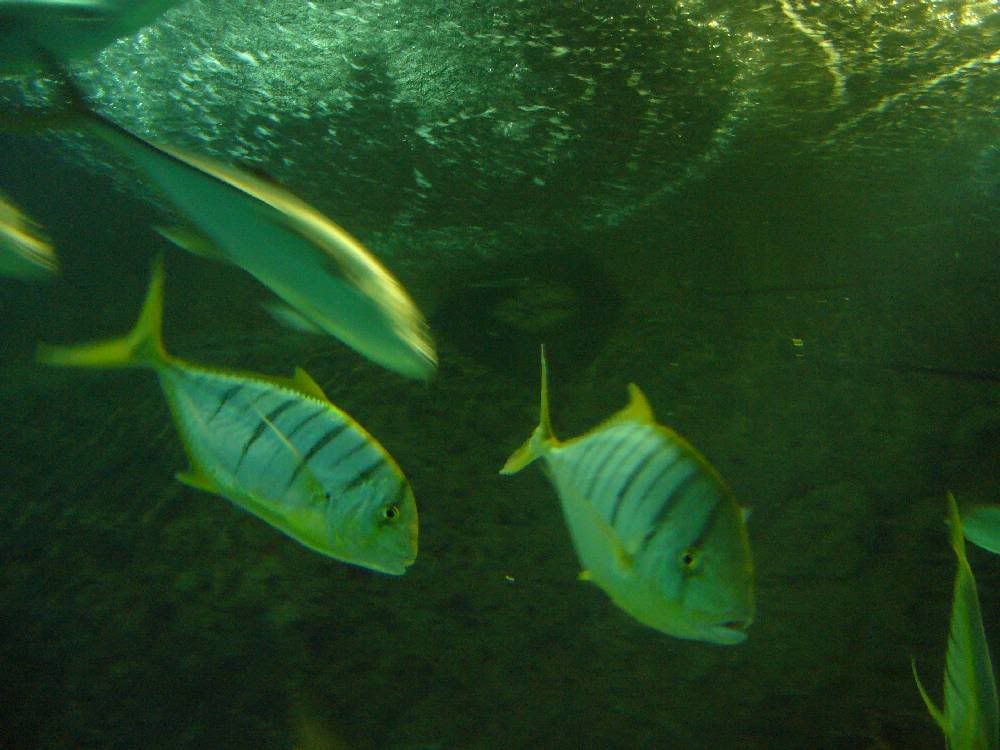 Underwater World..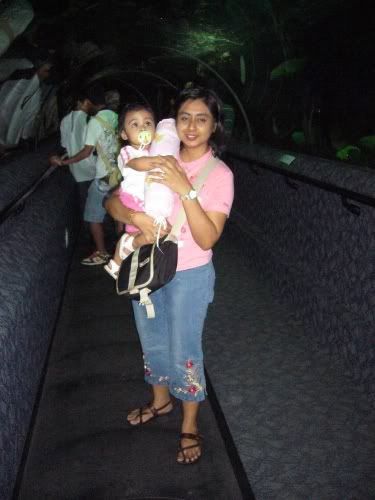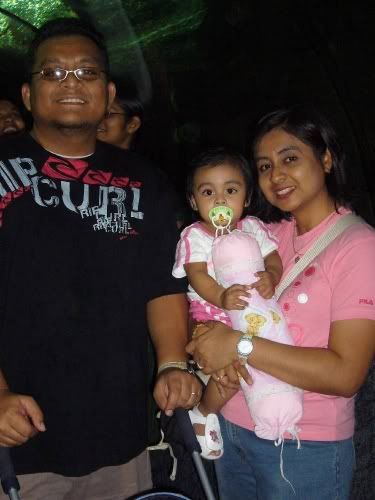 Us..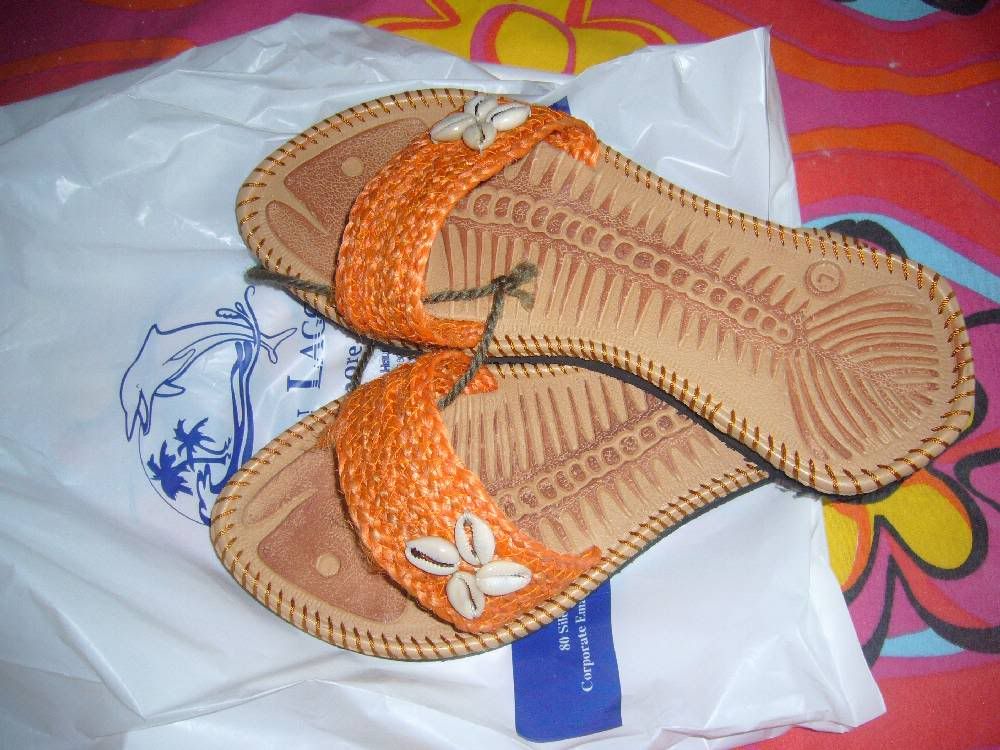 The fish sandal..
We then took Blue Line bus to the main building which is the Ferry Terminal building. Went to Burger King and we had our kway teow goreng lunch there. We did bought some finger food from BK tho'.. :P .. After resting for awhile, we took the bus back to the Visitor Arrival Centre and back to our car. By the time it was already 2.35pm and Alisha was already super ngantok at that time. She slept all the way back. Sent my sis back home and we went back.
It was fun day at Sentosa despite the rain... Next time we might have a picnic there... So enjoy the
peektures
..