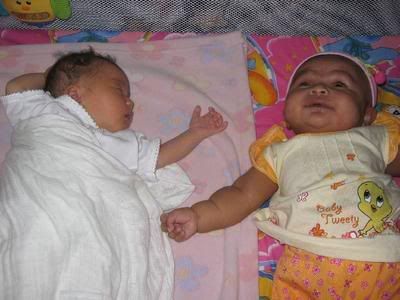 A year ago when Alisha visited Nyla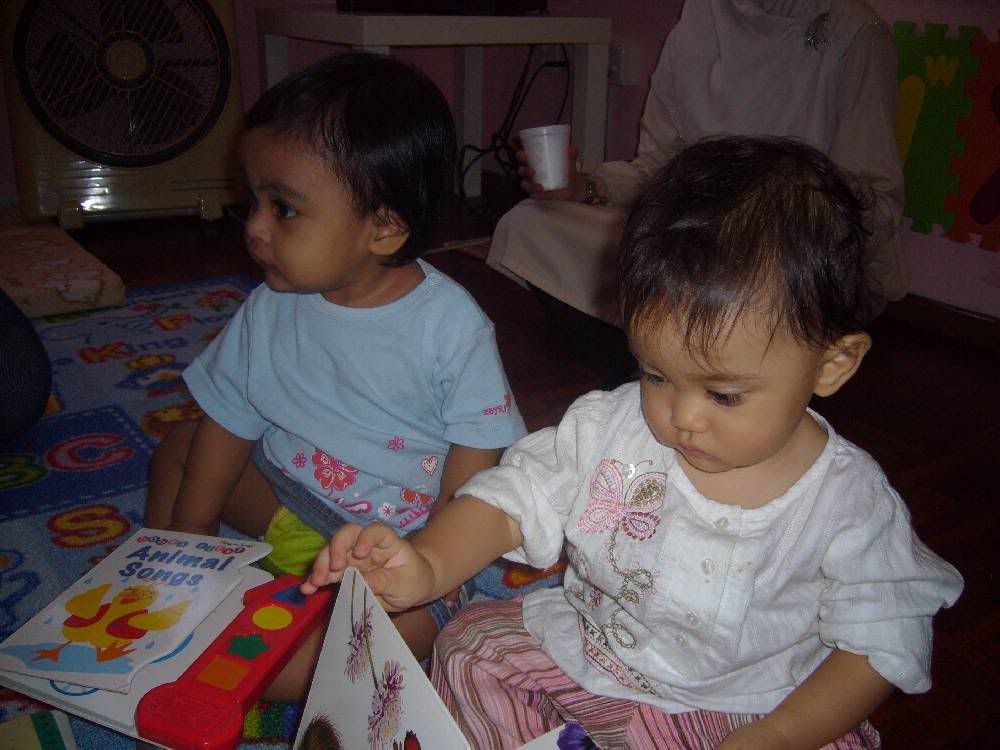 Today when Alisha visits Nyla on her BIG 1 birthday bash
How time really flies!! tsk tsk tsk....They were sooo small last time and now they have grown so much!! Both have touched their 1 year mark!
Anyway, we were invited to Nura's abode for LiL Nyla's 1st birthday bash.. Thanks Nura for the invitation.. Food was definitely great! Place is super cantik! Get to meet some bloggers for the first time. The birthday cakes were super sedap! And one thing, Alisha is super tak tahu diam in Nura's house! She walked to and fro and kept smiling at people around her!
We made our move at about 8.20pm...
Let the
pictures
do the rest of the talking..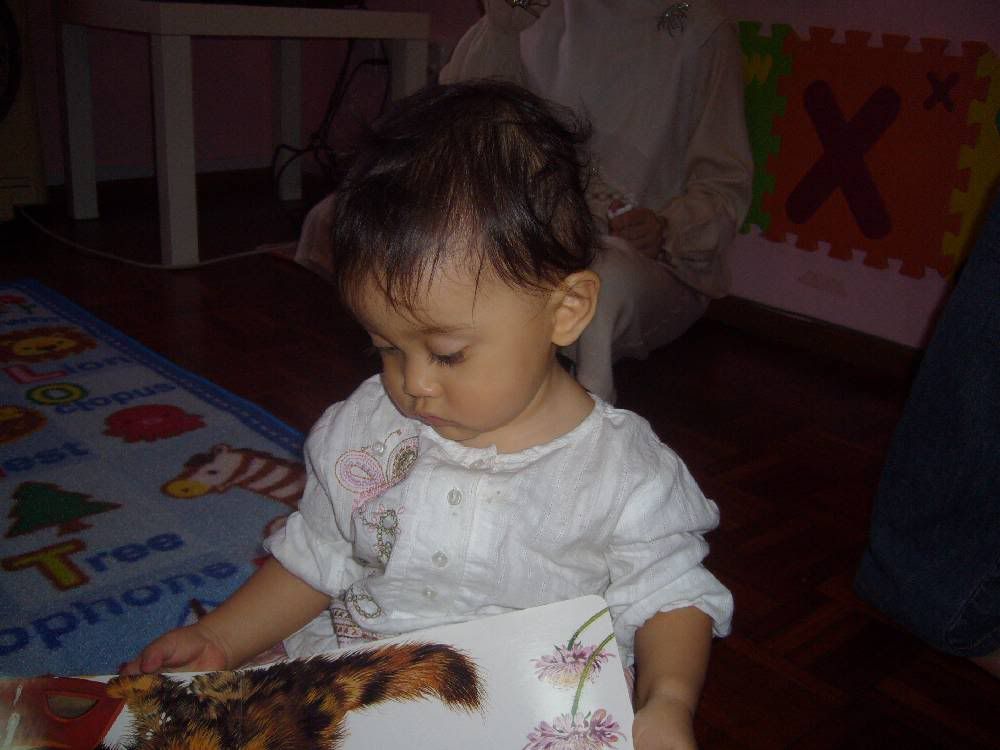 The Birthday Girl
The super yummylicious birthday cake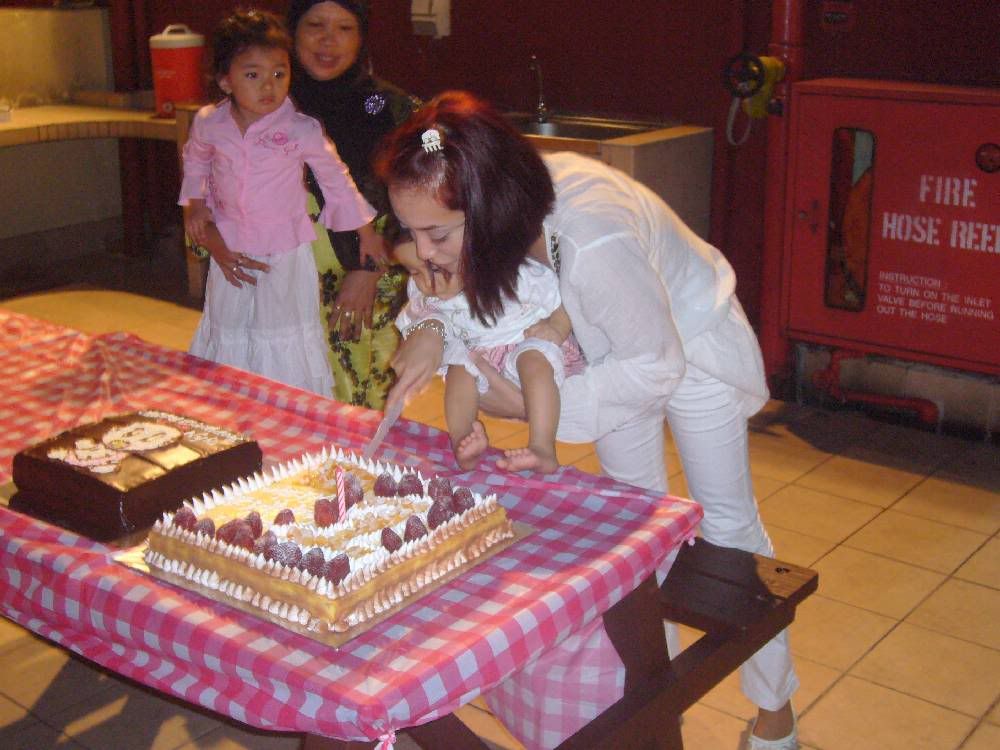 Bday girl & mummy cutting the Mango Cake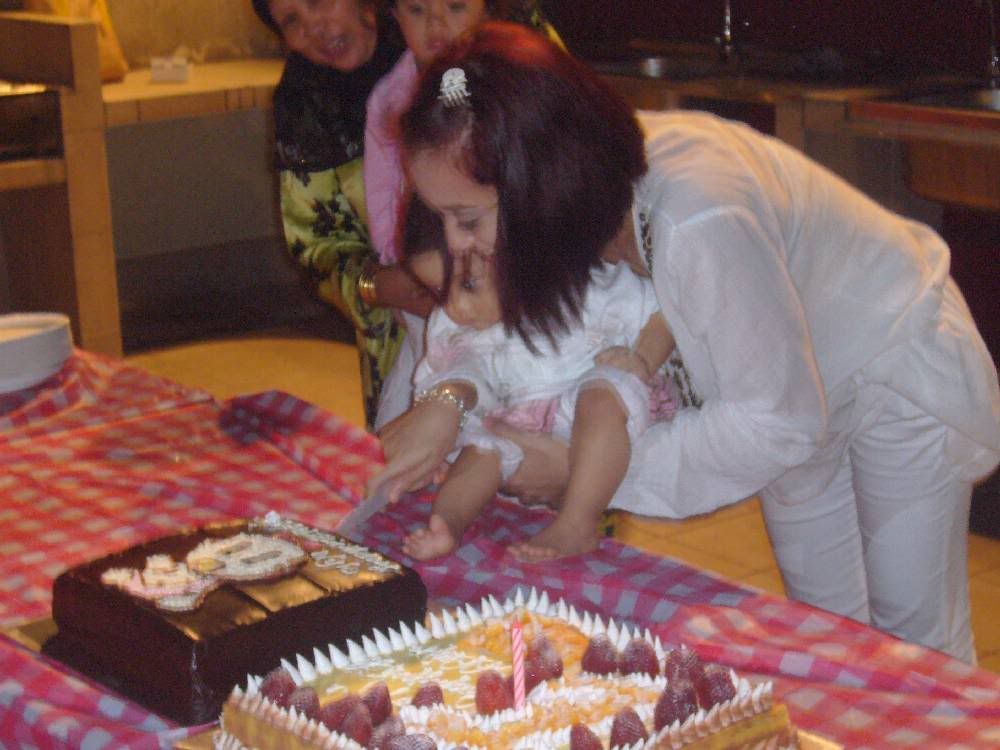 There's another Chocolate Cake to cut
The Mommies & their children (From left: khalindah + Khairin, nz + Irfan, myself + Alisha, Nura + Nyla)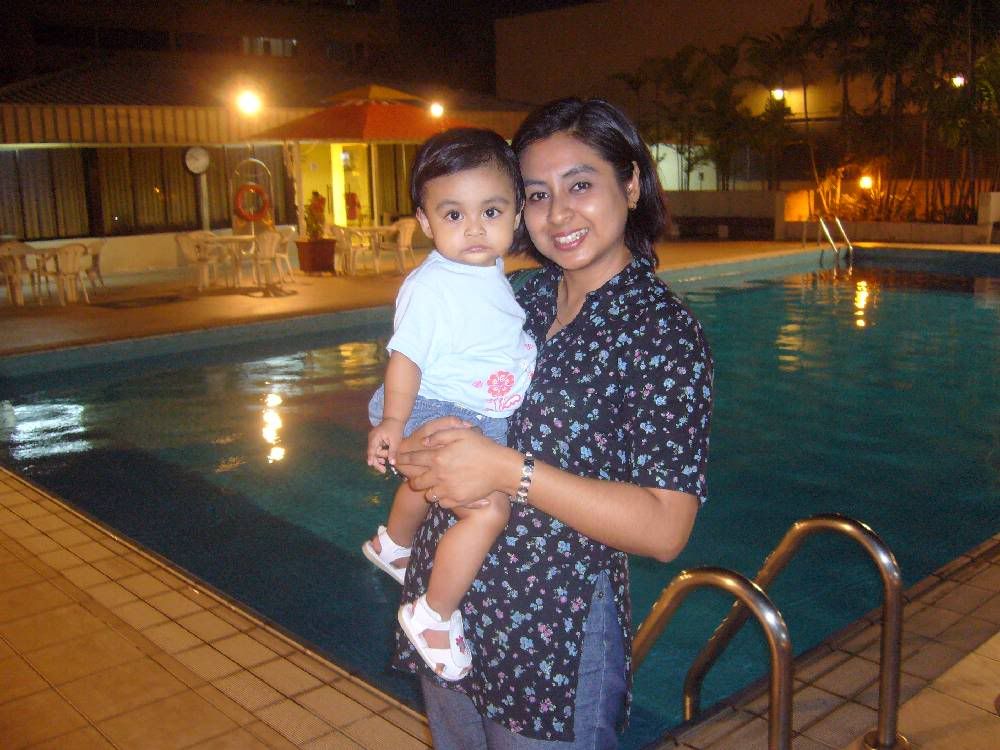 Alisha & Mama
Alisha & Abah