My LiL Darling turns 15 mths today!!
At fifteen:
She has learn to walk steadily
She is learning her way to climb
She knows how to salam
When she kisses us, she will say muaaaaaah
She lurves eating (anything you give her, she will eat)
She can be very garang at times
She lurves to kiss & kiss toddlers/babies
Here are her 15 mths pictures taking early morning today! :)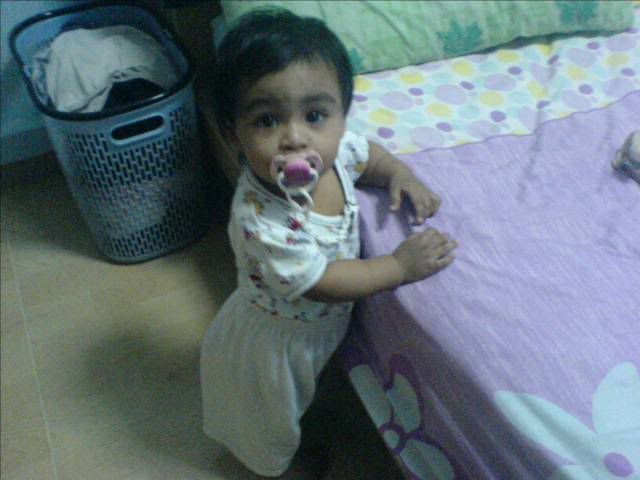 Just woke up..
Getting ready to nenek's house..