This morning, the 3 of us together with my dad & sis went to the Zoo. I got 4 free passes so off we went and it is Alisha 2nd time to the zoo... Actually both hubbie niece and nephew were to follow us but they are down with the flu virus. So last minute, I called dad early morning asking whether he & sis wanna follow. Around 9.30am we fetched both dad and sis and off we went to the Zoo. Before that hubbie bought prata for bfast.
Reached Zoo at 10.30am. We took our bfast outside KFC before we went in. Equipped with bottles of mineral water, we went from one animals stop to another.. Weather was quite warm as the sun was shinning brightly.. Alisha was not cranky at all despite the hot weather. Amazing! She was excited to see some aninals especially Giraffe! We got the chance to take picture with the Orang Utan & family. We also managed to catch the 1.30pm Animal Show.
We finally went off from the Zoo at 2.30pm. Next stop was Fork & Spoon, Toa Payoh. Had our lunch there. Finally got my Ban Mien there!! After that we sent dad & sis back home and we too went back.
At home, bathed Alisha and put her to sleep. She was sooo tired that she slept easily. And now, she is sleepy again. Shall put her to sleep before we going out at 11pm later to go to Mustafa Centre with my parents.
Shall update again soon.. Meanwhile enjoy the
pictures!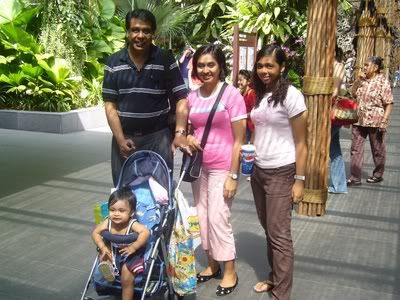 Alisha & myself with dad & sis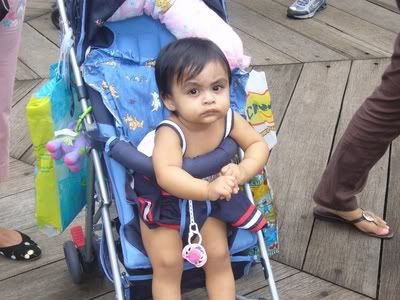 Alisha waiting to see more animals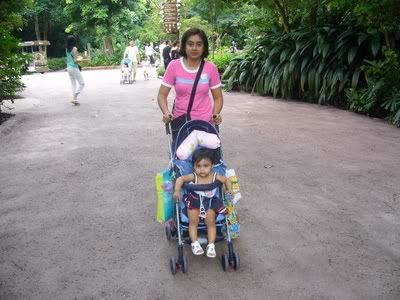 Me & Alisha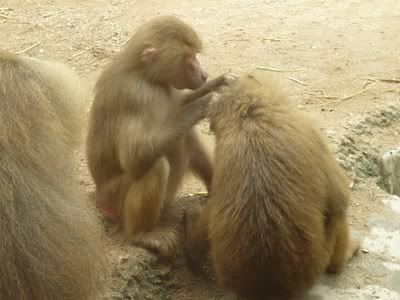 Carik kutu kappe?
Taking picture with Orang Utan
The threesome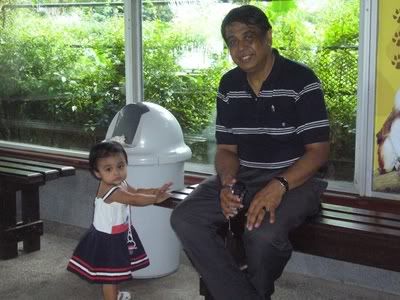 Alisha with atOk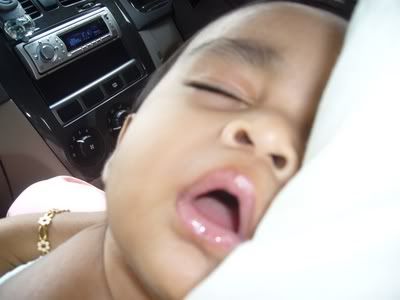 Penat sungguh! Sampai ternganga tido! hiak hiak hiak