Here is Alisha when having her Beras Ayam for her lunch.. She is so tak tahu duduk diam nya kenit!! Have a hard time feeding her.. Kene banyak sabar!! hehe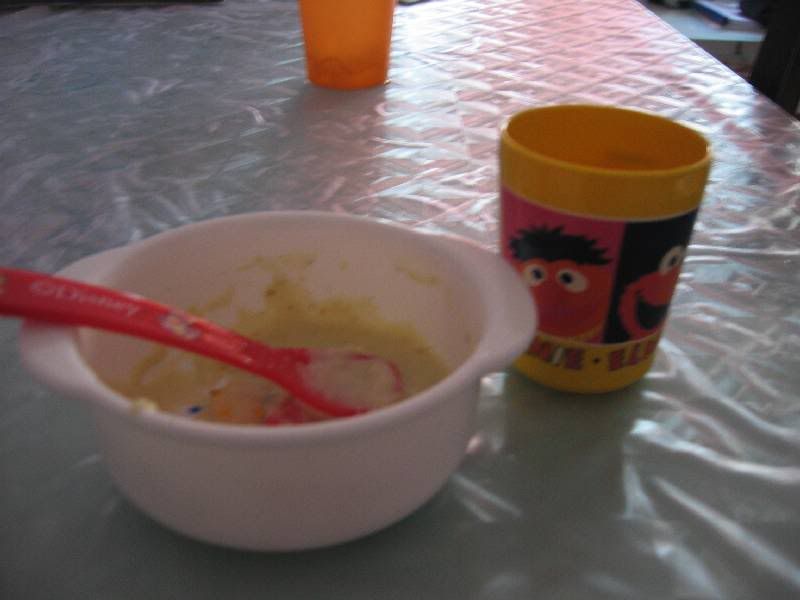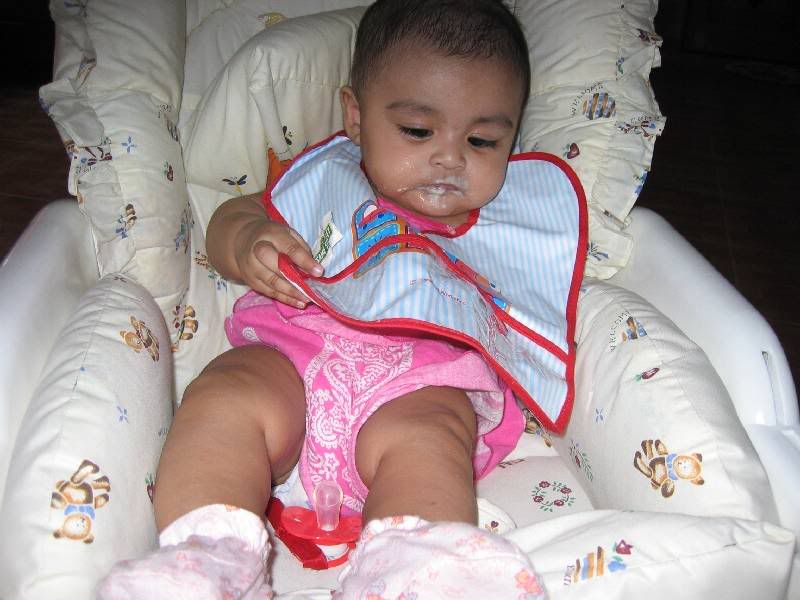 At 5pm, we went out to Tampines Mall.. Been sometimes tat I last went there... First stop to
Charles & Keith
.. Bought 2 pairs of shoe.. One is a slip in sandal and another one is a werking shoe... Then went to
Starhub
to get another set top box as today starts the English Premier League... (meaning no late nites on Saturday cos hubby needs to sit in front of the TV and see his Liverpool team plays) .. Neway the Q number at Starhub was so slow so we went over to
Fox
to shop.. They are having a great sale!! 50% off storewide and if you buy 3 pieces and above, it will be 70% off.. Wow! Isn't it a great bargain? So I grabbed 3 tee shirt and actual price was $66.10 but after 70% off it was like $24.20.. See the difference?? isk isk isk.. So why wait?? Go shopping at Fox lah.. hehehe...
My stuff.. Am a happy lady today! :p
After we got the set top at Starhub, went to
ToysRus
.. Tot of getting Lil Alisha toys but too fickle minded on wat to get so end up not buying anything.. hehe.. Nvm Alisha, wait mama buy for you toys next time otey?! ;)
Then off we went to
Bistro Delifrance
.. Bistro Delifrance is much better than the normal Delifrance.. Reason being, more variety of food to choose... Shud go lah... see the menu! And you get to pen down your order in the order sheet and present it to the counter.. Dah mcm kat
Es Teler
ah.. same concept.. hehe..
Here is the pic of the food that we ordered...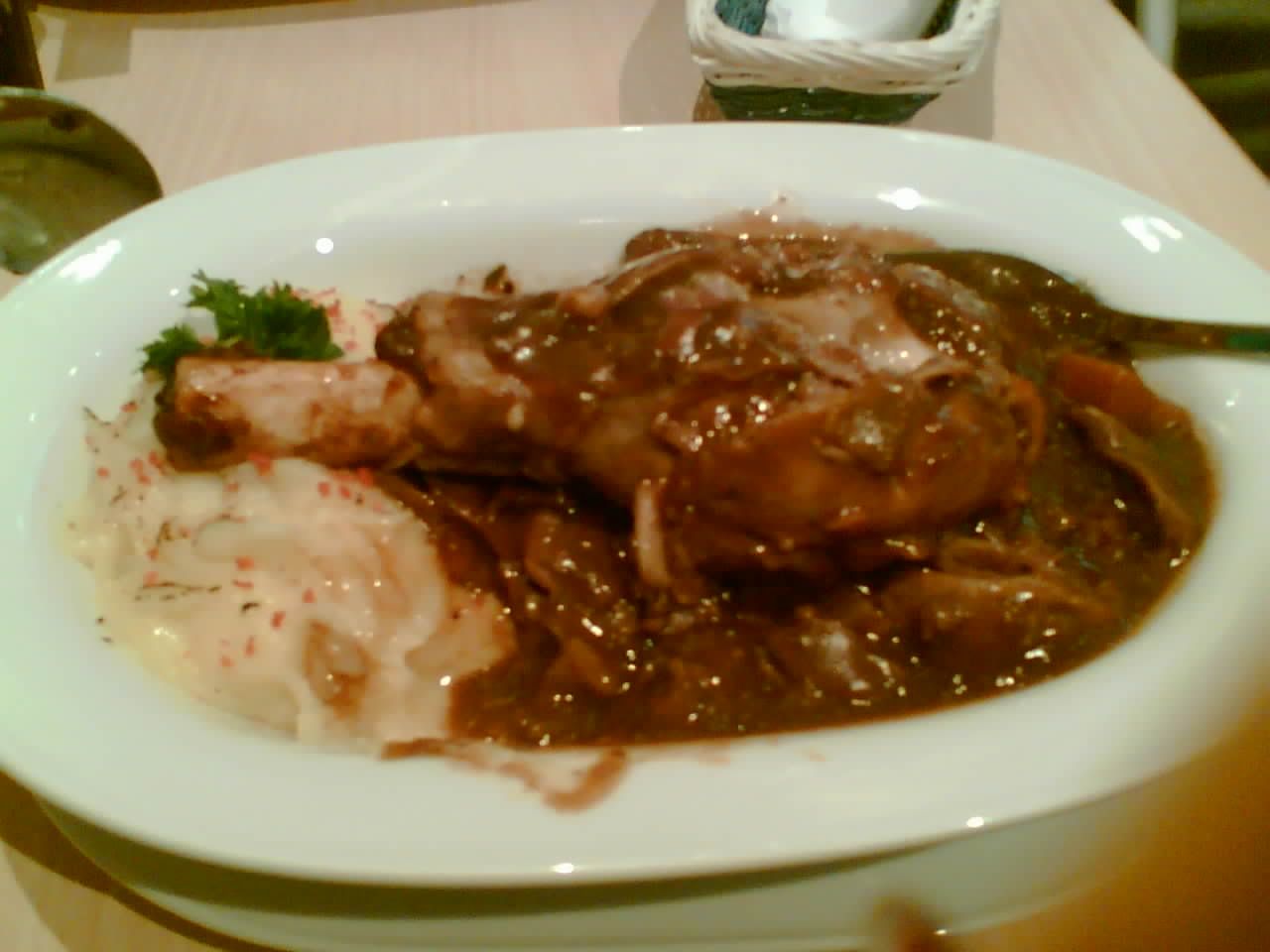 Mine : Jarret d'Agnean Braisée (braised lamb shank served with mashed potato)
Hubby's: Poulet á la Forestiére (roast chicken forestiére served with fettuccine)
How? Looks yummy rite?? *grin*
We went back to MIL's place after Tampines Mall trip.. Watched Everton vs Man Utd game there.. Phew! Man Utd won! yeah! Reached home at 10.30pm.. Put Alisha to sleep as she has been bathed over at MIL's place and also had her nestum cereal at 8.20pm.. Now she's sleeping so soundly.. hehe.. Chatted with kissy, nymph and a kolig of mine in MSN....
Oops..better stop here.. Need to turn in early as tomoro morning gonna go JB with hubby... Good nite and enjoy yur Sunday!! :)