We have apointment with the Peter Pan Studio / Foto Magic at their studio in South Bridge Road at 3.30pm... Reached there 10 mins late due to going round and round at South Bridge Road just to find parking.. Luckily no other families to take the photo shoot.. So we get to shoot Lil Alisha first.. She was put in a basket and was ready to take the shoot but she wont smile.. Both me & hubbie kept taking turns to make her smile but she buat bodoh with us and continue with her baby talk.. She even lifted her both legs up the basket.. Sungguh tak lawa dgn gaun dia terselak... so tak malu nya anak dara kenit ni! hehe.. At last the uncle has his own tactic to make this kenit smile... With a ball in his hand, he brought it near Alisha's face and CHAK! Ting! Alisha's smiling and the uncle quickly snap her picture... Phew!
When taking the family portrait, again the uncle did the same thing and Lil Alisha put on her smile again...
And the result....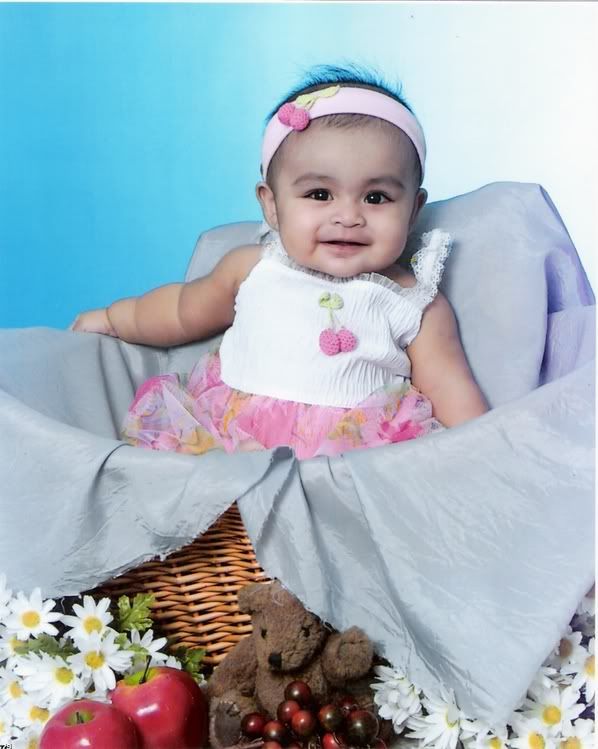 Alisha in a basket..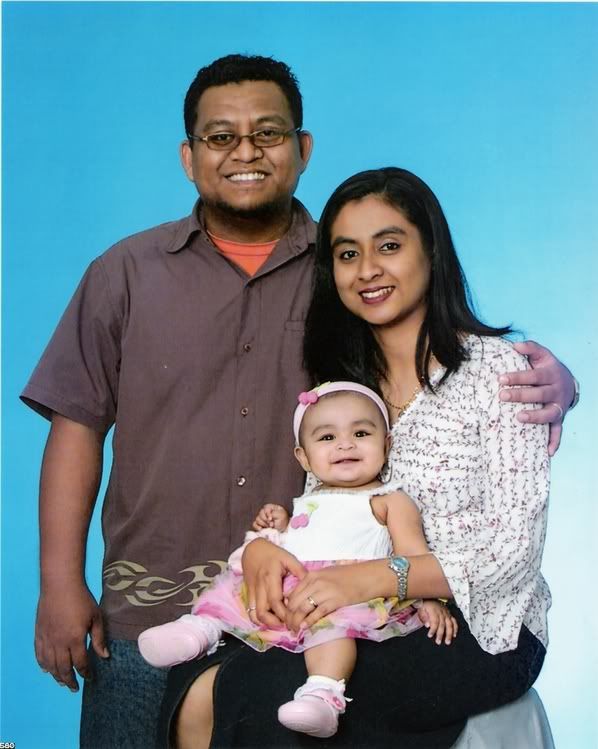 Family of 3..
After that we proceed to East Coast Road to have our late lunch at
Golden Pillow
.. We had Golden Pillow Curry Chicken Bun... It was really filling... After tat we off to East Coast... Taking a fresh air near the sea.. It was windy despite the hot sun shining... Got a call from 1st BIL. He was going Compass Point with his family... So we decided to join them.. Reached Compass Point around 6.15pm.. Window shopping den off to take our dinner at Banquet... Sat there and chit chat before we all made our move to MIL's place...
Finally we reached home at 11.15pm.. *yawn*