My poor darling has a swelling gums... 4 teeth coming up at the same time and that caused her gums to ache & swell.. Pity her.. These few days she is really cranky.. We do apply the Detinox teething gel on her gums... At one time she can be very active, playing & laughing and one moment she can starts to cry out loud. One thing is that she is so clingy to me.. Just this morning when I was about to take my bath, she cried out loud till I just cudn't stepped inside the bathroom.. Hubbie had to pacify her yet she cried and cried.. I have to take a quick shower and get dressed. Took her in my arm and she held me so tightly... Pity her... After awhile she started back her cheerful mood.. Phew!
Updates on what we did during weekend...
Saturday :
Went BBQ at East Coast. We organized Ewah2 BBQ for the chatters... It was a windy day... Luckily Alisha was not that cranky... Stayed there till 10.30pm... Once back home, I bathed Alisha up and put her to sleep... By 12am, the 3 of us off to dreamland....
BBQ Pics
Sunday:
Noon, I went to cut my hair at Bedok Central.. Feel so fresh and lighter... Phew! Then around 3.30pm, we brought Alisha to Tampines.. Went Haagez Dasz to redeem our voucher.. Ordered Fondue and Ice Mango Tea... Alisha enjoying the fondue too! Went window shopping and finally ate our dinner at the Food Culture at Century Square at 6.15pm... We tapau New York Pizza back for our later consumption... :)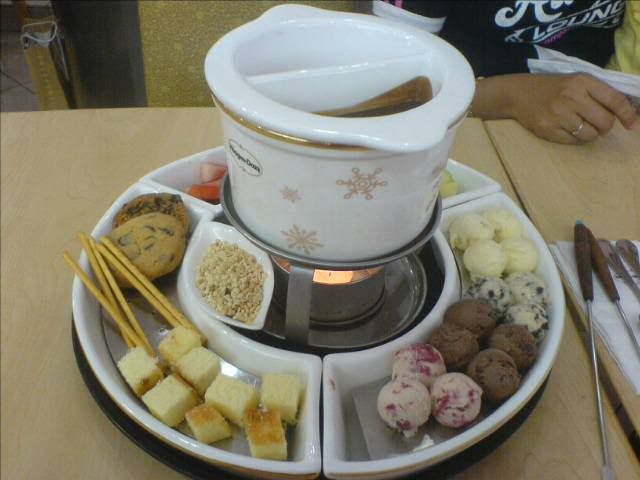 The Fondue set.. Yummylicious rite??? *slurp*
The ice cream....
The buruk face of me & my cutie Alisha
Till then, have a great week ahead!! Tahh!!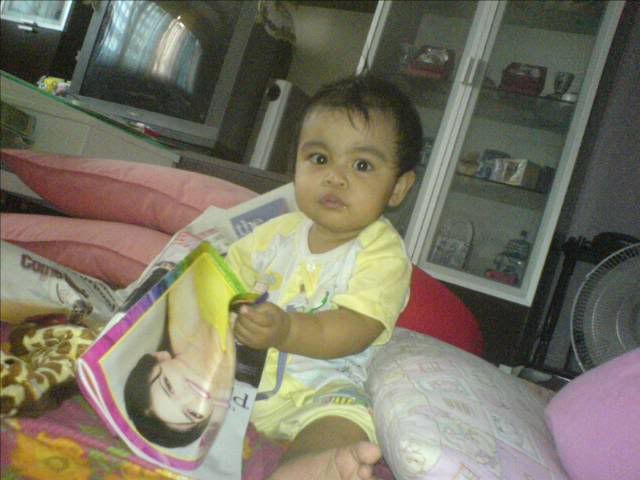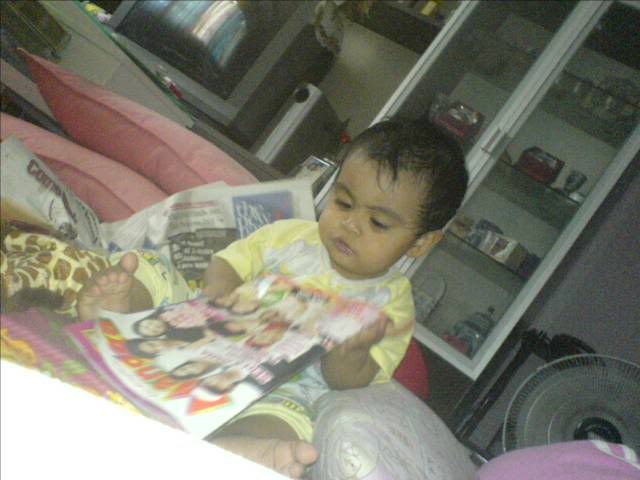 She's trying to be a potential entertainment journalist.. :)