Aiseyman..Hari ni betul punya penat tak leh angkatz sehh!! Pinggang ni kalau boleh cakap, confirm dah minta ampun nya.. hehe.. Apa tak nya, hari ni buat keje tak henti-henti.. Pagi pukul 7 lebih dah bangun..Si Kenit ni celik mata trus mintak dilayan.. Around 8 plus baru lah dia tido balik.. Itu jam apa lagik, pegi dapur kuarkan barang2 kuih.. First kuih of the day : Honey Cornflakes... Itu pon buat tersekat-sekat sebab si kenit ni ada jer.. Ngan Abah dia main kejap lepas tuh nangis... Terpaksa layan kan dia..kasi susu den kasi tido.. Then continue lagik..
Around 1.30pm, buat kuih Cashew & Walnut Cookies.. Plak tuh adunan ni dapat byk so kelam kabut ah habis kan.. Abis around 4 plus... After tat sambung buat Floating cookies.. Everything finish dalam kul 5.45pm.. Itu pon nasib baik hubbie's niece (Aqilah) tolong.. kalau tak confirm tak masak utk buka.. Kak Nana & Abg Daud datang utk pasangkan langsir living room..
Kelam kabut buat makanan utk buka.. Masak Nasi Briyani & Ayam Tandoori.. Betul nya express seh.. Nasib baik sempat bawak semua makanan tu ke rumah MIL...Sampai betul2 on the dot bila nak azan..
Ni badan pon dah lembik abis.. Dah lah cuaca soo panas.. Teguk air bergelas-gelas..Sempat Abg Long gi 7-11 beli ice cube, coke & apple juice.. Apa lagik, kita semua togok lah... iskkk...
Ni besok kene keje.. Nasib baik half day.. Sayang kalau amik leave.. Tapi tak bleh pon kalau amik leave sebab 2 of my kolig dah amik leave.. So my leave starts this Friday and next Monday..
Ni pon baru abis lipat langsir, jemur baju and gosok baju.. Mata dah stoinky ni.. So apa lagik..Landing time!!!! hehe...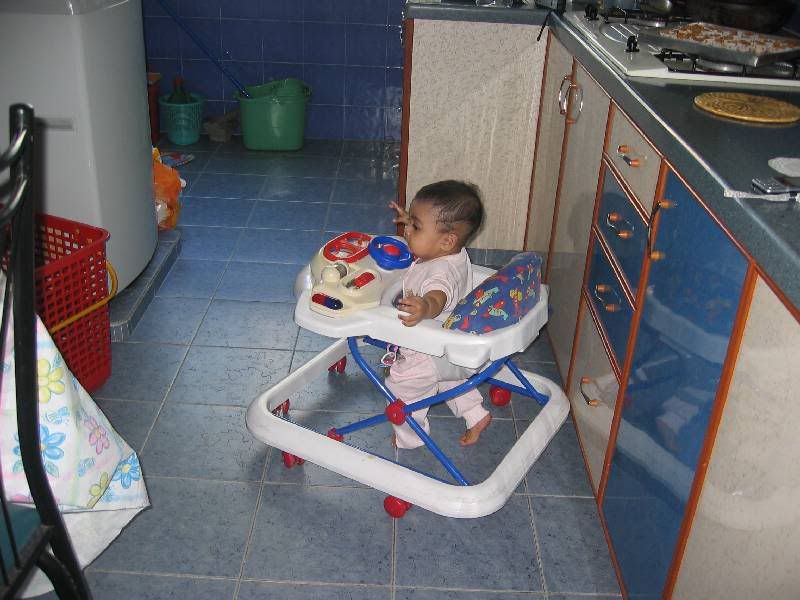 Tgk si Kenit ni.. Dia pon sibuk kat dapur.. :)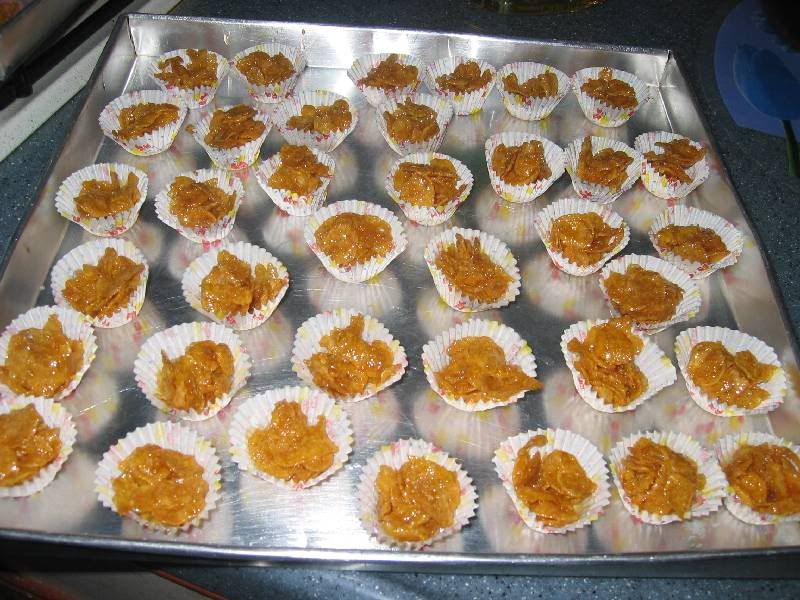 Honey Cornflakes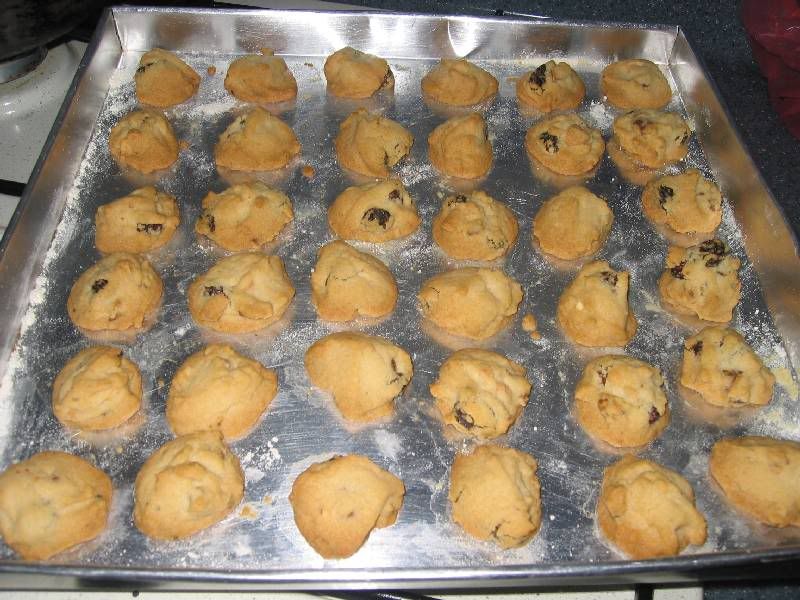 Cashew & Walnut Cookies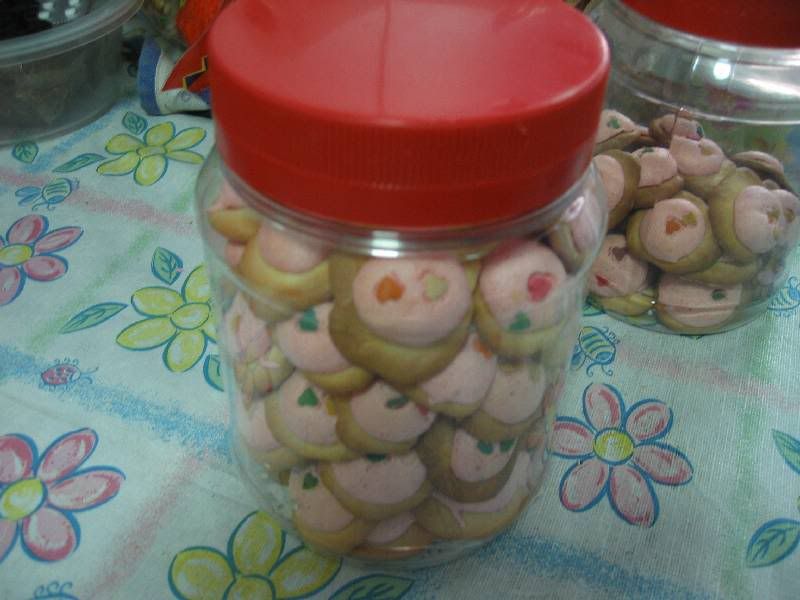 Floating Cookies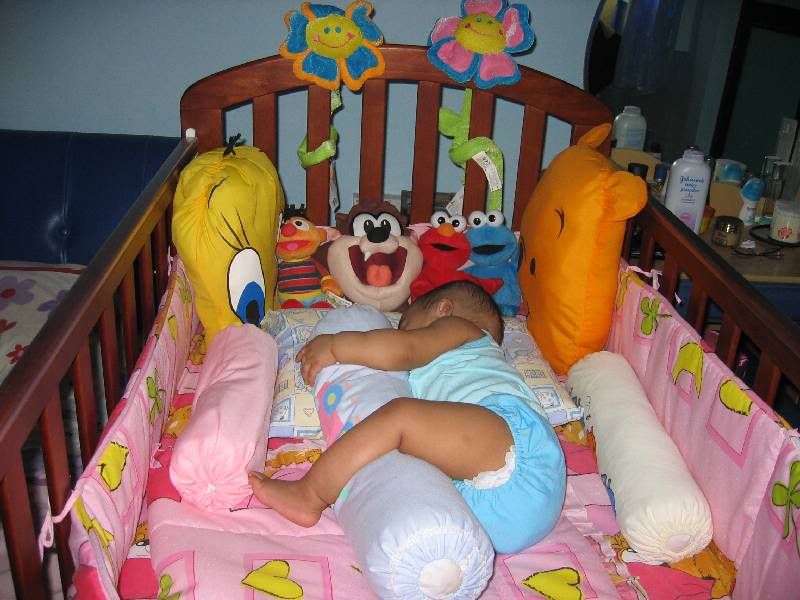 Finally Lil Kenit so penat and slept at her own cot.. :)